Successful seatrials of first Rolls-Royce S4 Waterjets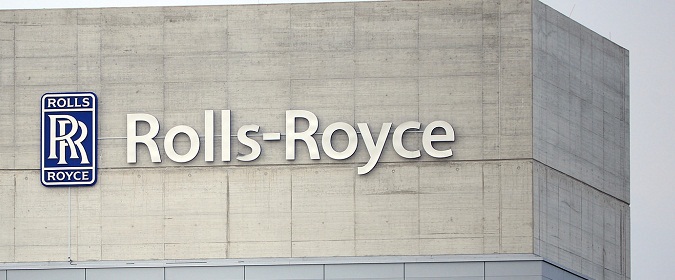 Rolls-Royce

has successfully completed seatrials of its first S4 series of waterjets, designed to give higher efficiency at lower speeds.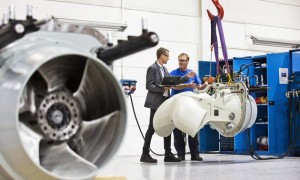 The trials aboard the recently upgraded Tangalooma Jet, a 350 passenger-carrying high-speed catamaran, indicated a 3% increase in thrust when compared to the previously installed waterjets.
The ferry takes passengers to and from the Tangalooma Wild Dolphin Resort on Moreton Island, about 75 miles off the coast of Brisbane, Australia.
The S4 next generation waterjet was introduced to the market at the SMM maritime exhibition in September this year, and is developed specifically to meet the reduced speed requirements of many high-speed ferry operators.
Previously, high-speed ferries were designed for service speeds of 45 knots or more but due to increasing fuel costs operators are opting for  waterjets optimised for lower speed and fuel consumption whilst improving vessel performance.
Daniel Wikström, Rolls-Royce Product Sales Manager, Kamewa Waterjets, said: "Two 63S4 units were installed on a ferry in service previously equipped with our Kamewa 63SII waterjets. The ferry upgrade involved a complete repowering of the drive train, including engines, and the waterjets performed exactly as we predicted.
"Efficiency is improved over the whole speed range, matching the increased demand requirement for vessels operating around 30 knots, were waterjet propulsion has traditionally been less efficient. This translates into reduced fuel consumption for a given workload and, consequently, reduced CO2 emissions, as well as increased range for the ferry. Environmental benefits are achieved not only by increasing efficiency, but the inboard hydraulics also reduces the risk of oil spill."
Rolls-Royce Hydrodynamic Research Center Manager, Reima Aartojärvi, who took part in the seatrials, said: "With a 3% increase in thrust and improved manoeuvring capabilities, the 63S4 waterjets are a significant improvement on the propulsive performance of the previous installation. We also found that noise and vibration levels were lower, significantly improving passenger comfort. The owner is very happy with the improved performance, which is easily understandable since the new arrangement can save the operator about  AUS $80,000 per annum in fuel costs."
Rolls-Royce has two 56S4 units on order for installation on the luxury yacht Mangusta 94 and four 71S4 units for the larger Mangusta 165. These units will be commissioned next year in time for the summer season.
About
Rolls-Royce

Holdings plc
Rolls-Royce

's vision is to create better power for a changing world via two main business segments, Aerospace and Land & Sea. These business segments address markets with two strong technology platforms, gas turbines and reciprocating engines. Aerospace comprises Civil Aerospace and Defence Aerospace. Land & Sea comprises Marine, Nuclear and Power Systems.

Rolls-Royce

has customers in more than 120 countries, comprising more than 380 airlines and leasing customers, 160 armed forces, 4,000 marine customers, including 70 navies, and 1,200 power and nuclear customers.
Our business is focused on the 4Cs:

Customer – placing the customer at the heart of our business
Concentration – deciding where to grow and where not to
Cost – continually looking to increase efficiency
Cash – improving financial performance.

Annual underlying revenue was £15.5 billion in 2013, around half of which came from the provision of aftermarket services. The firm and announced order book stood at £70.4 billion at 30 June 2014.
In 2013, 

Rolls-Royce

 invested £1.1 billion on research and development. We also support a global network of 31 University Technology Centres, which position

Rolls-Royce

engineers at the forefront of scientific research.

Rolls-Royce

 employs over 55,000 people in 45 countries. Over 17,000 of these are engineers. The Energy businesses being transferred to Siemens have just under 2,100 permanent employees.
The Group has a strong commitment to apprentice and graduate recruitment and to further developing employee skills. In 2013 we employed 379 graduates and 288 apprentices through our worldwide training programmes. Globally we have over 1,000

Rolls-Royce

STEM ambassadors who are actively involved in education programmes and activities; we have set ourselves a target to reach 6 million people through our STEM outreach activities by 2020.