Standard Chartered Private Bank Launches Industry-FIrst Digital Wealth Advisory Tool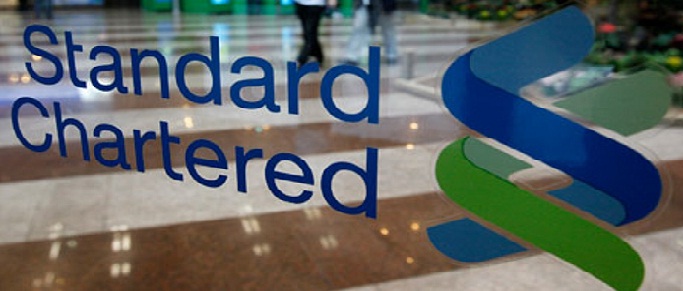 Standard Chartered Private Bank has introduced ADVICE, a digital wealth advisory tool for its relationship managers (RMs) that integrates the Private Bank's entire suite of house views and investment recommendations with Thomson Reuters' real-time market information.
Powered by Thomson Reuters Eikon, a financial markets information and analytics platform, this industry-first solution provides RMs with one-stop access to the Bank's house views and product solutions, linked with live market data across a wide range of asset classes. RMs can now advise clients more quickly and effectively based on an aggregation of the Bank's investment expertise, further supported by Thomson Reuters news and financial analysis.
Alexis Calla, Global Head, Investment Strategy and Advisory at Standard Chartered, said: "This is a significant game changer as it harnesses the full breadth of our advisory capabilities, enabling our RMs to deliver in-depth investment advice to our clients with a much faster turnaround time. Combined with live data from Thomson Reuters, this innovative solution allows our clients to get quicker access to actionable insights through their RMs and respond more nimbly to market events, which is especially crucial in today's increasingly volatile investment environment."
Sanjeev Chatrath, Managing Director, Financial and Risk at Thomson Reuters, said: "Thomson Reuters' open platform approach has enabled us to collaborate with Standard Chartered's Wealth Management Advisory team to innovate and pioneer a unique and seamless solution. With Eikon, Standard Chartered's RMs have access to a dashboard that brings together live investment views and conviction products contributed by multiple teams across asset classes, demonstrating the benefits of our market-leading platform."
RMs can conveniently access ADVICE via their Thomson Reuters Eikon-enabled desktops, to engage in investment-led conversations with their clients. With multi-source information efficiently available on a single portal, RMs can spend more time with clients to better understand their needs.
ADVICE houses the Private Bank's actionable conviction lists across equities, bonds, funds, foreign exchange and derivative structured products. It also provides access to the latest news and commentaries across economies, industries, companies and governments. These features will empower RMs to guide clients more effectively in their investment decisions.
About Standard Chartered Private Bank
Standard Chartered Private Bank is the private banking division of Standard Chartered Bank ("SCB"). Private banking activities may be carried out internationally by different SCB legal entities and affiliates according to local regulatory requirements. Not all products and services are provided by all SCB branches, subsidiaries and affiliates. Some of the SCB entities and affiliates only act as representatives of the Standard Chartered Private Bank, and may not be able to offer products and services, or offer advice to clients. They serve as points of contact only.