Sneak Peak: How Coca-Cola Will Show Football Fans That 'Believing is Magic' With FIFA World Cup 2022™ Campaign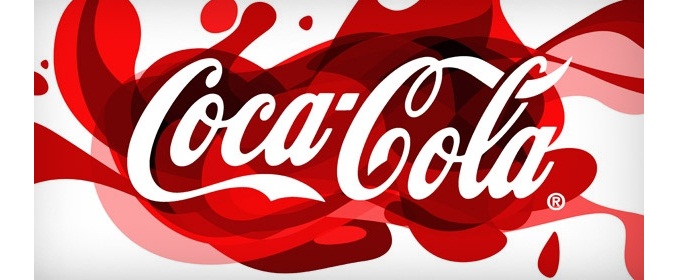 As anticipation builds for the November kickoff of the FIFA World Cup 2022™ in Qatar, Coca-Cola is celebrating the passionate journey of football fans through the "Believing is Magic" global campaign.
The brand today kicked off the integrated, digital-driven campaign, which will unfold over the coming months, by unveiling a suite of digital films capturing the full extent of fans' devotion for their beloved teams. The spots show the outlandish promises many fans would make if their team could win the FIFA World Cup™—from getting a tattoo, to shaving their head, to running to work every day—while inviting viewers to share their own promises for possible inclusion in Coca-Cola packaging, digital content or outdoor creative.
The "Believing is Magic" campaign also will include:
The FIFA World Cup™ Trophy Tour by Coca-Cola, which is bringing the solid-gold Original FIFA World Cup™ Trophy to 51 countries and territories.
A unique digital hub where fans around the world can compete and predict winners of FIFA World Cup™ matches, connect to social platforms and share emotions, excitement and memories.
An exclusive partnership with Panini, the official licensed sticker album of the FIFA World Cup 2022™, on 14 exclusive player stickers fans can collect and trade physically and digitally. On the stickers found under Coca-Cola labels, each footballer shares his unique "Believing is Magic" moment—from pre-match rituals to traditions, to inspirational stories—while inspiring and incentivizing football fans to share their own stories. Coca-Cola is working with retail partners to create in-person opportunities for fans to come together, trade stickers and create digital albums.
We spoke to Brad Ross, VP of Global Sports & Entertainment Marketing for The Coca-Cola Company, for more details on what fans can expect from the "Believing is Magic" campaign?
What most excites your team about the upcoming FIFA World Cup 2022™?
These last few years have been challenging for major sports events. The Tokyo Olympic Games were postponed due to COVID-19, and the FIFA World Cup™ was pushed to November to ensure mild temperatures for teams and fans. Giving a region its first opportunity to host a FIFA World Cup™ is incredibly exciting. I was in South Africa when the first-ever FIFA World Cup™ was held on the African continent. We're excited about the opportunity to democratize the sport and take it to all corners of the globe. We also see it as the world's coming out party after years of lockdown. Ticket applications quadrupled previous FIFA World Cups. The world is clearly excited to celebrate a sense of normalcy again, and this is a big milestone.
How is Coca-Cola approaching its marketing campaign?
Coca-Cola has partnered with FIFA since 1974, so our credibility in the football world—and our longstanding support of the game's growth—is unmatched. We'll simultaneously build on our longstanding legacy and innovate. This year's campaign includes several firsts for us, including the FIFA World Cup™ Trophy Tour's first-ever visit to all 32 qualifying countries, to our first effort to build a digital community of football followers and inviting them to make their own "Believing is Magic" promises—and integrate them into our content—and to predict winners and scores throughout the tournament. We're leaning into digital, and engaging influencers to create on behalf of our brands, more than ever. This is such an incredible opportunity to bring to life our brand values in an authentic way on a global stage, and I couldn't be prouder of our team for building this program over the last three years.
How does 'Believing is Magic' support the Coca-Cola 'Real Magic' brand platform?
"Believing is Magic" is the manifestation of "Real Magic" through the lens of football and the FIFA World Cup™. The beauty of this idea is that no matter if you think your team will win or lose, there's an inherent and powerful belief. We've seen, time and time again, the power of believing David can beat Goliath. Who would've thought Croatia could reach the finals in 2018? As a fan, we have to always believe anything is possible. Even if, on paper, a team shouldn't make it through the group stage, we can believe. That's where the magical dichotomy of Coca-Cola—one of world's oldest and most storied brands but one that's equally young at heart—comes to life. When you consider the brand's deep ties to football and authentic connection to the sport's most passionate fans, this is one of most compelling platforms we've had in a long time.
Music is once again a major component of Coke's FIFA World Cup™ Campaign. What's unique about this year?
It all started with "Wavin' Flag", our anthem for the 2010 FIFA World Cup™ in South Africa. Music is the biggest passion point for Gen Z, and consumers no longer enjoy entertainment in silos. Music is synonymous with Coca-Cola, football and FIFA—all of which bring people together in culturally relevant ways— so we wanted to continue to celebrate this synergy while bringing something new and different to fans within the concept of "Real Magic" and with a clear connection to the Coke Studio global music platform. We'll have more to share about this incredibly exciting program in the coming weeks.
Coca-Cola is presenting the FIFA World Cup™ Trophy Tour for the fifth consecutive time. Why is this such a powerful asset for the brand, and what's new this year?
The FIFA World Cup™ Trophy is the symbol of the world's largest sports event, and the Trophy Tour provides us with a unique opportunity to combine the love for our brands with the passion for the world's biggest game. It's also our first touchpoint of the "Believing is Magic" campaign in most markets. The unique opportunity to reach fans for six months before the FIFA World Cup™ is something no other brand has.
This year, for the first time ever, we're bringing the 'Real Magic' of the trophy to all 32 qualifying FIFA World Cup™ nations in the three months leading up to the kickoff of the tournament. In previous editions of the Trophy Tour, we saw that the excitement in countries that qualified for the FIFA World Cup™ was at another level. We're also visiting 12 nations we've never been to before, bringing our total visited football nations to 182 since 2006.
Seeing fans and consumers enjoy an only-Coke-can-do brand experience after lockdown is very special. In many countries, Trophy Tour events are the first Coke-branded experience since 2019, so expectation and excitement is high.
What opportunities does the timing shift present?
The duality of first post-pandemic event of this scale, and the late-year timing, is truly special. We'll be heading into the most festive time of year, when life starts to slow down a bit and people should have more time and energy to come together and celebrate.
Specifically for fans in the United States, the time zone difference should help in terms of watching matches live. The trifecta of the U.S. men's team qualifying for Qatar and the anticipation of both the FIFA Women's World Cup champions defending their title next year and the U.S. hosting the 2026 FIFA World Cup™ will no doubt generate additional excitement. We hope the tournament will signal the beginning of a new normal, and what better way to do so than by bringing the world together on such a grand stage.
Source: Coca-Cola