Coke Studio Goes Global: Always-On Music Platform Launches With Collaborative, Cross-Cultural Remake of Queen's 'A Kind of Magic'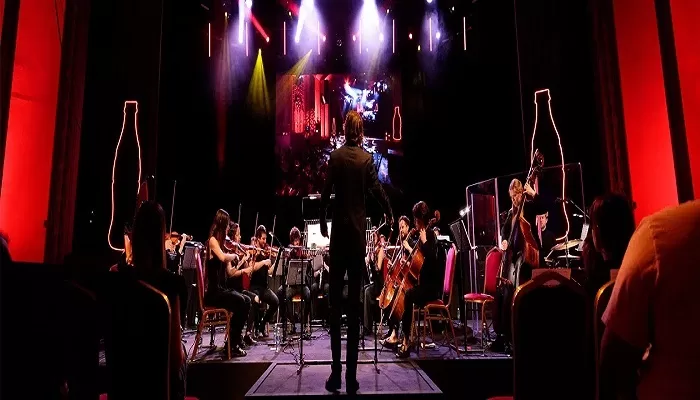 Seven diverse musical artists from seven countries have teamed up on a remake of Queen's "A Kind of Magic" to kick off the global Coke Studio™ platform.
Coke Studio launched in 2008 in Pakistan as a TV series featuring established and emerging artists from various genres collaborating in live, studio recording sessions. The critically acclaimed show quickly gained a large and loyal following, expanding into an international music franchise with spin-off editions in India, the Philippines, Africa and the Middle East.
Now the platform is evolving and expanding to a global stage with the launch of a digital-first, always-on music platform.
"We are creating a platform to showcase the creative collisions Coke Studio is known for and to foster connectivity and collaboration among emerging artists beyond their home countries and regions," explains Joshua Burke, Head of Global Music & Culture Marketing, The Coca-Cola Company.
A 2-minute film titled "The Conductor" pays homage to the legendary rock band with a multicultural reimagination featuring: Grammy nominated American R&B sensation Ari Lennox; British singer-songwriter Griff; Turkish electro-pop producer Ekin Beril; Latin urban pop powerhouse Mariah Angeliq; Nigerian singer songwriter and producer Tems; Canadian-Indian rapper and producer Tesher; and multi-lingual K-Pop girl band TRI.BE.
All seven artists also recorded their own versions of "A Kind of Magic" which, together with additional exclusive songs and behind-the-scenes footage, are now live on the Coke Studio YouTube Hub. Fans also can unlock Coke Studio content through a "Drink. Scan. Enjoy" on-pack activation.
Coke Studio represents the latest expression the new Real Magic™ global brand philosophy by creating multi-channel experiences anchored in consumers' passion for music. The brand intentionally partnered with up-and-coming artists versus international celebrities.
"We want to work with talent in this crucial phase of their careers, when they are building both buzz and a following," said Pratik Thakar, Global Head of Creative Strategy and Integrated Content, The Coca-Cola Company. "By providing these artists with a global platform and broader canvas for their art, we hope to bring more value to the music culture and community."
The multi-year platform will promote collaboration not only in the studio, but also on social media. Artists will introduce their fans to other Coke Studio talent with special shout-outs.
"Coke Studio marks an evolution in how we partner with talent by expanding beyond licensing and endorsements, and by building an ecosystem of music through an always-on platform that will add value to both artists and fans," Burke said.
Source: Coca-Cola