Should You Get a MINI Cooper Extended Warranty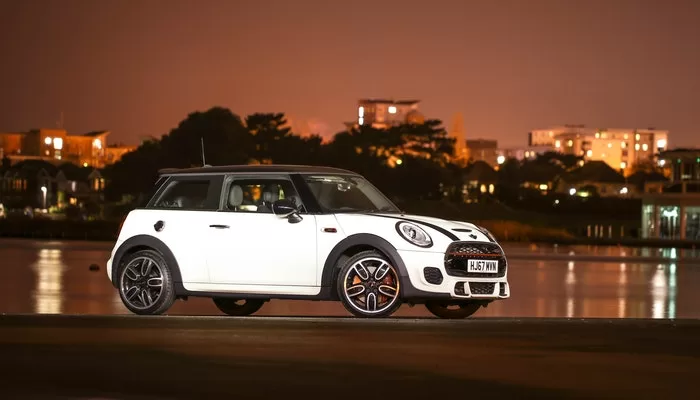 The first question you might want to ask is the value of a MINI Cooper extended warranty. Is it worth what it cost? That depends on several factors, such as what you can afford and the length of time you intend to own the car. Also, if you ever take time to carefully read the finer details in insurance schemes, then it is easier to determine the type of coverage suitable for your MINI.
Now, assuming you are a diehard tooth comber for insurance details, you are likely to end up being more confused than enlightened. By the time you come to the dotted lines, only one question will be ringing in your head, "Why should I pay that much for a warranty whose coverage is limited to just specific components?" The cost aside, finding out what is covered and why is important. That will help you make the right decision.
Types of MINI Cooper Coverage
The MINI Cooper extended warranty coverage falls into three categories, Powertrain, Gold, and Platinum. The three options all extend up to 100,000 miles or seven years. However, if your MINI is certified pre-owned, you will qualify to purchase the Platinum Plan only.
All three plans cover specific car components and not everything. But here are some advantages of extended coverage. Even for major repairs, you ultimately pay less. Again, if you have to sell your MINI, its resale value increases. Plus, you will always avoid sleepless nights knowing that someone else will bear the costs of repair.
So, knowing there are some limitations and exclusions on extended coverage, you will need to think hard about the right plan for you. One unique thing about MINI Coopers, apart from being fun cars, is their insatiability for expensive repairs. What that implies is the absolute need to get a MINI Cooper extended warranty.
The Prohibitive Costs of Personally Shouldering the Repair Costs
You should think of a MINI extended warranty if you find repair costs inconvenient and prohibitively high. While looking at the insurance costs, personally paying for the repair of your MINI might seem attractive. But automobiles have a way of breaking down when you least expect them to and maybe when you are broke as well.
Knowing you are covered in the event of things going wrong is good for your peace of mind. Cars never prepare you for when they will decide to make their own rules. Even the best of cars can break down anywhere, anytime. Being prepared for such an eventuality is smart thinking.
Ensuring a Robust Driving Experience at All Times
Whereas a MINI is famed for offering a robust and rich driving experience, it is costly to keep on the road, its compact nature notwithstanding. As a demonstration of automotive excellence, MINI models from the '70s can still be seen on the road today.
That means if you own a new MINI, it will probably outlive the factory warranty by many years. But since this is a car that requires complete protection, you'd be risking a lot by not getting an extended warranty.
Moreover, did you know that if you do not protect your MINI, the cost of keeping it running can end up being higher than what it costs to buy another MINI? But if it has an extended vehicle protection plan, so much the better. If you decide to sell it at some point, its resale value will also be higher.
So, if you intend to purchase a warranty, be on the lookout for the extent of the coverage. A good warranty will cover mechanical damages as well as every aspect of wear and tear.
A MINI is not easy to maintain. Your surest bet for all future repair needs should be on an extended warranty. It is the best way to protect yourself against costly repairs that are bound to hit somewhere down the road.
Just remember that, like any other car, a MINI requires regular maintenance. Do that, and you will save a lot on expensive repair costs in the long run? Also, stick to the nearest MINI Cooper repair shop.