Porsche: Taking a Brand Off-Road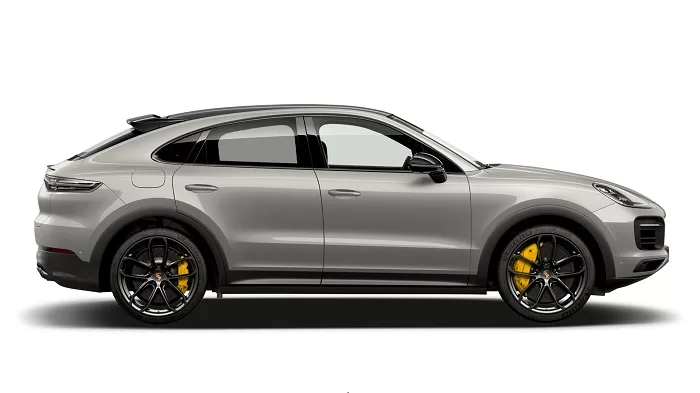 In 2003 Porsche went against the grain and launched the Cayenne SUV, a model that emphasized reliability and robustness rather than the traditional sleekness and luxury of its predecessors. As a result of this abrupt change of brand image, Porsche faced ridicule from its consumer base. But did it pay off? Was this really a feat of marketing ingenuity rather than a blunder? Let's find out.
In a study conducted by researchers from the University of Michigan and the University of Illinois, consumer reactions to on-road experiences with Porsche's Cayenne SUV were compared against those for their standard mid-engine sports cars. Using response time measures as well as self-reported evaluations about which vehicles felt "most like me," researchers found that participants associated more strongly with Porsche automobiles than SUVs. Furthermore, in another comparison between an SUV car (the Honda Pilot) and a luxury sedan (a Lexus LS), consumers reported liking Porsche slightly more, though they did not feel it was any safer than its competitors. 
However, this impression may have been shaped by respondents' awareness that the Porsches had higher insurance premiums due to their increased safety features: The perception that SUVs are less safe is consistent with theories suggesting that brands tend to be seen negatively when incongruous traits contradict core values or perceptions about what makes them valuable.[5] Other research has shown similar results where consumers perceive differences between what they own and how much they will pay for a product.
By introducing a new product line with an emphasis on robustness and safety, Porsche compromised its brand image of sleekness, speed and luxury. The brand's core values were still at the fore, but consumers perceived a disconnect between what was being offered and how it was perceived. Porsche enthusiasts felt that they were being turned away by the new SUV. The company had lost its status as an aspirational car brand and risked becoming a mainstream product with little appeal to those outside of the automobile enthusiast community.
However, despite the negative reactions of the community, Porsche benefitted from this sudden change in strategy tremendously. Porsche's image was in the doldrums. For several years, the company had been dogged by a paucity of new models and lackluster sales figures. In 2002 it seemed as if Porsche would lose its dominant place on the global auto market to companies such as Audi and BMW, which were rapidly expanding their product lines with vehicles that could compete effectively against Porsche's offerings.
In response, Porsche executives decided to change course radically: They would discard the traditional corporate image associated with their brand name in favour of an audacious new design strategy—one that emphasized robustness rather than style—and they would make it clear to consumers that they valued reliability above all other qualities of a car (including comfort). The result? Sales took off again; this time at least partly because buyers who previously did not consider themselves "car people" but felt pressured into buying Porsches soon found themselves drawn back by the model's improved reputation for durability. In 2007, according to some estimates, Porsche sold more than one thousand cars every day around the world. The company had become one of the world's top producers.
In this case, Porsche chose to take a risk by changing its brand image and strategy in order to kick-start sales. However, because consumers have such strong associations with their brands, it is essential that any new product line makes sense from a consumer standpoint—that it doesn't come off as merely a rethread or an attempted reinvention that fails to meet anticipated consumer needs. Otherwise you may find yourself being driven out of business by competitors who do not conform to your old stereotype but whose products are actually better suited for the market you're trying hard to reach.
In summary, Porsche's new strategy was a gamble that paid off handsomely. The company's positive reputation as an icon of high-end performance soared after its bold decision to launch the Cayenne SUV—and largely because this car category suddenly seemed much more relevant to consumer perception than before. How could you tell if you were driving a Porsche? You knew it when you saw it.
Now that you know what image strategy is, the next question is: What are you going to do about it? If your company does not have a clear brand image strategy, then there's no way to predict how customers will respond.
In order for your company to prosper and grow over time, it needs a clear vision of how you want people to perceive your organization as well as an understanding of its goals and values. Without these two things firmly in place (and presented clearly), all sorts of misunderstandings could arise between consumers and employees during any transaction with them down the road. In fact, that's one reason why branding experts such as Linda Kaplan Thaler recommend that companies develop their own internal "branding sensibilities" before attempting external consumer relations programs.
The lessons learned by Porsche after the release of the SUV are palpable. While many brands are still moving to SUVs and crossovers, Porsche's years of experience with the Cayenne have made them a leader in this market segment.
Porsche's recent model changes have been based on lessons learned from their past mistakes rather than their current state of affairs. The company has altered its strategy in order to avoid repeating them, and this is why they are now ahead of most other car manufacturers in terms of profitability. The sports car industry is highly competitive, and it will be interesting to see how the company fares in the future.
Porsche is in a very good place right now, and the company is likely to continue growing in the coming years. This will make it even more interesting for car enthusiasts, as they will have plenty of new Porsche models to choose from over the next decade.
Porsche's ability to reinvent themselves is an example of a company that continues to improve and thrive in the face of change. By maintaining their course, the company is able to compete and win while also making profits. Their name is synonymous with high-performance sports cars, and they are a brand that you can always trust.