Should I Get a Loan to Cover Medical Bills?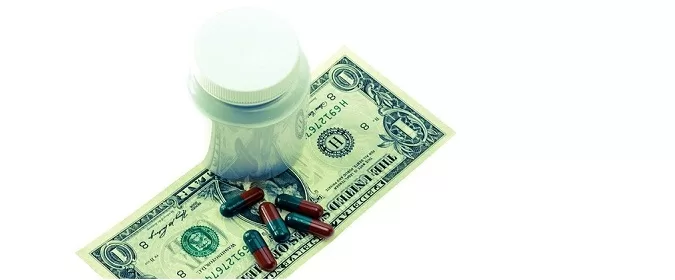 Unfortunately, healthcare is an expense that easily piles up to a monetary value far beyond what most of us have ready to spend. With medical expenses, there is often no time to prepare for how you will afford to have a procedure, surgery, or even a visit done. In fact, there are plenty of emergency occurrences that occur throughout life which will make you have to find a good chunk of money and quickly.
In emergency life-saving situations, there are times when hospitals will work with you to figure out how to make payments over time. However, there are times when you have an immediate need that is not urgent. During those times, you need to figure out how you can pay for medical services without losing your ability to pay for the groceries.
Should I Get a Personal Loan in Order to Pay for Medical Bills?
If you have an emergent need that requires up-front payment, then you might consider taking out a personal loan in order to make the upfront payment. There are also times where you might consider taking out a personal loan in order to consolidate some of your medical debt. However, there may be other options out there for you. Before you make up your mind, you should consider the downsides to taking out a personal loan.
Personal loans are typically what is considered unsecured debt. This type of debt protects personal property like your home or a vehicle if you used those as collateral to get the loan, the lender would not be able to foreclose your home or repossess a vehicle if you are unable to pay the debt. This is an advantage of a personal loan, as is the flexibility with discussing the terms such as length and interest rate for the loan.
Speaking of interest rates, personal loans are a larger risk for lenders who back them. Usually, this means that the lender will ask for a higher interest rate. On the off chance than you have excellent credit, then you may be able to negotiate a better interest rate. If you have a poor credit rating, then you are more than likely looking at an interest rate of at least 28% which might make this a bad option for your circumstances.
Where Do I Look for a Personal Loan?
Finding a lender who will offer you a personal loan is actually pretty simple. Ideally,  you would shop around and look at the different options that you have for your current situation. You might even want to check in with your current bank or a local credit union, as they are often able to provide lower interest rates than other lenders.
There are also lending options available online. Online lenders are fairly similar to the more traditional bank loans, however all of the paperwork is done electronically. Upstart is one of the more popular online lenders for personal loans. If you want more information, you can read this Upstart review to learn more about how it works.
What Are My Other Options
Personal loans are not the only option you have that can help you manage medical debt that you have already racked up or are about to start building up.
Hire a Medical Bill Advocate
Medical bill advocates are a similar service to credit repair services. The people who work in medical bill advocacy are prepared to battle against incorrect charges and even negotiate with the provider to get you a lower price. Sometimes, medical bill advocates will also discuss costs and coverage with your insurance provider. In this case, you might end up owing significantly less than you initially thought.
Of course, you will have to pay to hire a medical bill advocate. So, you need to weigh the option of paying an hourly rate against the amount of debt you owe. This option is best for people who have a very large sum due at the end of a major medical procedure.
Call the Medical Provider
A lot of people who are unable to pay their medical bills out of pocket feel uneasy about hiring a medical bill advocate and paying them out of pocket. However, what you would hope for a medical bill advocate to do is actually something you can try to accomplish without the help of a third party. You can call and attempt to talk to the billing department to ask for a discount on your bill.
This tactic is not always successful, however when it is successful it can sometimes pay off in big amounts. Whenever you call to discuss with the billing department, you probably want to have your preferred payment plan already drawn up. Sometimes, the billing department will offer a discount if you pay immediately. For this reason, you might want to go ahead and have a way to pay ready to go.
Discuss Payment Plans
Clinics and hospitals need to get the payment for the work that is done in order to continue paying their doctors, nurses, and other expenses. In many cases, a hospital or clinic will be willing to work out a monthly payment agreement with you in order to get the money they are owed. This is a great option, especially if it is an interest-free option, that may be better for you than a personal loan.
Final Thoughts
It is easy for the medical bills to begin to stack up beyond control. This is true whether you have children who are frequently sick, or fall sick with an injury or an illness yourself. Even those who have really reliable insurance struggle to pay their medical bills at times. Whether or not a personal loan is the best choice for you is ultimately up to your particular situation. However, it is important to consider all of the many options that you have before you make a financial decision that could affect you for many years to come.