Shifting from the Maker to Business Owner Mindset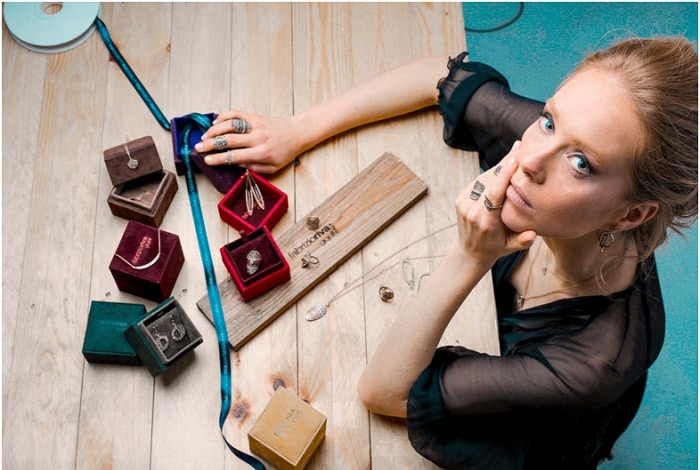 The global pandemic has exacerbated a growing trend in the maker movement, in which crafters and designers around the world were building profitable businesses. However, starting a maker business doesn't mean you naturally come into the business owner mindset— a necessity for building a business that lasts.
Here are some helpful tips for shifting your mindset from maker to CEO.
Fight Back Against Imposter Syndrome
One of the hardest parts of shifting from a creator to a business owner is imposter syndrome. Some days it will feel like you are fooling yourself in thinking that you have the talent and tenacity to make your business thrive. You need to go into it, knowing that no one will hold your hand. In fact, some people will actively try to tear you down.
Take time every morning to look in the mirror and tell yourself who you are. Use positive mantras and visualizations to reach your desired level of success. The confidence will come with time.
Monitor and Manage Your Money
There are plenty of talented artists and makers who never reach the level of success that they should. In many cases, their failure is tied to poor financial management.
To become a successful business owner, you need to get comfortable navigating your finances and creating financial plans. Some days this might mean sourcing wholesale silver jewelry supplies for your next collection or finding ways to cut back on energy consumption. Sometimes you'll have to face an uncomfortable truth regarding your money. However, being willing to do so is the first step in achieving the business owner mindset.
Invest in Personal Development
The best CEOs and leaders in the world have one thing in common: they never stop learning. As a maker, this might mean learning new techniques to hone your craft and make your vision a reality. It could include finding a mentor or a mastermind group to help you strategize and pivot.
As a creator, you are your business. Re-invest your earnings into learning more and doing better.
Know When to Outsource
Many entrepreneurs struggle with letting go of control and handing off tasks in their business. While you might wear many hats out of necessity during the early days, at some point, you'll have to outsource low-value or out-of-scope tasks to advance.
Consider social media management, for example. If you're spending too much time each day trying to navigate the nuances of Instagram's algorithms, you'll lose time doing revenue-generating work. Know when to hire an accountant, a social media manager, or an assistant— it will all be a tax deduction anyway.
Learn to Say No
When you work from home or have a business that stemmed from a hobby, you'll meet a lot of people who don't take you seriously. As a business owner, you might be asked to make sacrifices in your schedule, watch someone else's kids, or give away your work for free.
Learning to say no is one of the best things you can do for your business. To achieve the business owner's mindset, you need to be willing to prioritize your success and set boundaries.
Set Meaningful Goals
Setting goals is a great way to create a target to aim for in your business. However, they have to be meaningful and action-based if you hope to achieve them. Set various goals pertaining to your business, from pitching new clients every day to monthly financial targets. Then, reverse engineer those goals until you have steps to follow each month, week, and day.
Put Processes in Place
Finally, to make the transition from maker to a business owner, you need to have processes in place. Create a daily routine with set times for administrative work, creating and making, and marketing. Streamline your efforts and become efficient, as every wasted minute costs your business potential earnings.
It can be hard to make the mindset shift from maker to business owner— it could take years. However, the sooner you start to work intentionally, the sooner you'll reach your business goals.