Seven Brands that Excellently Utilize Social Media to Help Promote Their Products and Services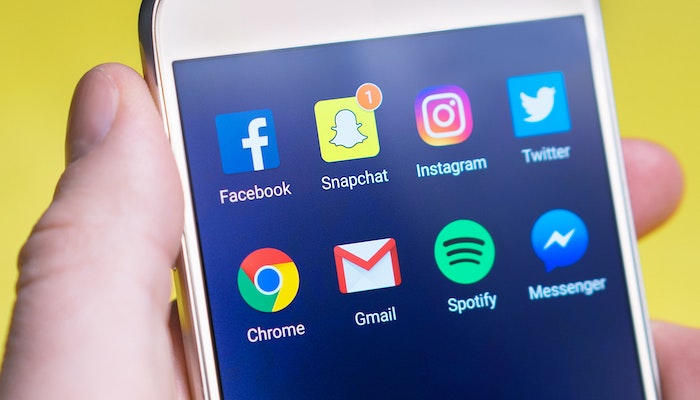 In the past, major brands such as Coca-Cola and Levi's utilized TV advertising to sell products. But since the start of social media marketing, other massive corporations have used innovative ways to connect to their audiences.
The best part about social media is that the platforms are free. But brands have the opportunity to create their own unique content that piques the interest of potential buyers. As a business owner or marketer, you could learn valuable strategies from how these seven brands promote their products and services on social media.
1.  Lucidchart
If you're big on making flow charts or diagrams for school projects or investors, then Lucidcharts is the ideal platform to get the job done. Lucidcharts is an online service that allows you to create stylish or professional charts based on your projects.
The brand's marketing videos on Instagram and YouTube are what sets them apart from other well-known companies. Lucidchart uses humor, cute animals, and slang from memes to create funny, compelling content. Videos are short and to the point, and since they're humorous, they're easy to share with friends and family.
Lucidchart uses many strategies to push its social media pages. The company attracts over 1.7 million website users per month, and they rank for over 500,000 keywords.
If you want to make edgy, funny, or cool content like Lucidcharts, you'll need quality video editing software. Then you can create better transitions and add music, subtitles, and voiceovers to your videos like Lucidchart does with their content.
2.  GoPro
GoPro was founded in 2002 by Nick Woodmen. The company manufactures action cameras and develops apps for people to share, edit and create compelling videos. GoPro has over 19 million followers on Instagram and 2.23 million followers on Twitter alone. So how do they do it?
Well, for starters, having an action camera company is a perk because people love watching videos, especially about nature or extreme sports. The company uses its social media channels to promote people's stories using its GoPros. These stories are from real people, and they're used to inspire others on how they can create videos with GoPro cameras.
There are even animal GoPro channels where pet owners attach cameras to their pets to see what they get up to in a day. There are hundreds of GoPro hashtags on Instagram and Twitter that drive traffic to the company's page and to the user's page too.
3.  Nike
Nike has been a beloved sports brand since its inception in 1964. Back then, the company was known as Blue Ribbon Sports and released its first Nike-branded sneakers. The company then changed its name to Nike in 1978.
It's impressive how long Nike has been producing sports gear. But what's even more impressive is the brand's social media pages. The company has over 150 million followers on Instagram and 35 million on Facebook. Their goal is to support social causes and inspire others by promoting the success of famous sports players.
The brand's secret is making the buyer the hero of the stories they post on social media. Nike shares videos and images of people working to achieve their aspirations. Not only does this motivate the buyer to want a Nike product, but it also pushes them to be the best version of themselves.
4.  Spotify
Spotify is a music streaming platform that was founded in 2006 by Daniel Ek and Martin Lorentzon. It's one of the biggest music streaming platforms on the internet. The platform has over 450 million active users. Additionally, they have over 190 million paid subscribers.
The music streaming service has over 8 million followers on Instagram. This brand attracts new users by allowing people to share music from Spotify through Instagram Stories. It creates a direct link to the Spotify app where people can listen to the full track.
Another unique way the company promotes its platform is through Spotify Wrapped. People get an in-depth view of their most memorable music moments that they can share through social media.
5.  Pop-Tarts
Pop-Tart is a treat that is enjoyed by many. This toasty snack comes in 20 delicious flavors, including raspberry and Frosted Brown Sugar Cinnamon. The company's preferred social media platform is Twitter. Pop-Tart's gimmick is to roast people on Twitter based on the recipes they make using the treat. This makes for a funny read that's shareable and meme-worthy.
6.  Fenty Beauty
Rhianna is the mastermind behind the Fenty Beauty line. Her preferred platform to promote her brand is Instagram, where she has gained over 11 million followers. She uses real people and high-end video productions to promote her products. Fenty Beauty also prefers people from all cultural backgrounds and ethnicity to advertise its product lines.
7.  IBM
Did you know that IBM was founded over 100 years ago? The reason why this company has been a well-known name for so long is because of its marketing strategies. IBM tells stories about the company's history through social media. The team shares short videos via Instagram and Twitter with the goal to inspire and educate their followers. They also talk about the benefits of technological advancements.
Final Thoughts
Follow the brands mentioned in this article to give you inspiration on how to promote your company through social media.