Nike Switches Focus to Digital Marketing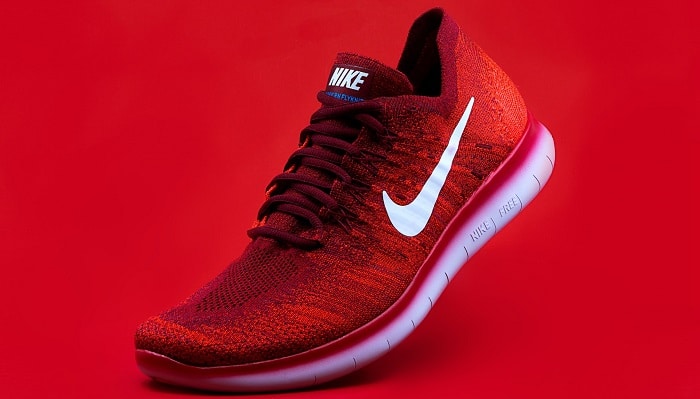 Even though Nike's overall sales dropped in the most recent fiscal year due to global circumstances, the brand's digital sales are experiencing a promising uptick. In fiscal 2020, Nike's digital sales reached $5.5 billion, up from $3.8 billion the year prior. Now Nike is determined to further grow their online operations, with marketing plans to expand their e-commerce platforms while strengthening relationships with retail giants like Foot Locker and Nordstrom to encourage digital sales.
Boosting digital sales
Although Nike's total sales fell by 38% over the spring, their digital sales grew 75%. Nike have now set a lofty target of having 50% of sales eventually coming from online channels. Although they haven't set a timeline for achieving this target, they do expect digital sales to account for 30% of their revenue by 2021 — two years earlier than initially expected. Additionally, since February, Nike's commerce app has had over 8 million downloads, while profits from their SNKRS app totalled $1 billion this year. Nike successfully adapted their marketing campaigns during global restrictions to focus on indoor exercise. Celebrity-led workouts by the likes of Cristiano Ronaldo and Rafael Nadal alongside subtle Nike product placements resulted in relevant and valuable content that ended up increasing customer engagement, building stronger relationships, and driving online sales.
Targeting specific markets
Nike is also focusing on marketing specific products to specific consumers to boost engagement and sales. For example, the average online or in-store shopper at Kohl's may be looking for a simple new pair of Nike shoes for their children, while hardcore Nike fanatics are likely to be found online shopping at Foot Locker; this segment are prepared to splash out on the latest Jordans for $200 or more. Alternatively, consumers who prefer shopping at Nordstrom may purchase Nike products from a boutique within the brick-and-mortar store, or later visit Nordstrom.com to make the purchase. Ultimately, Nike are making sure they market and sell to their customers wherever these customers like to shop.
Improving product experience
When it comes to Nike's digital sales, product analytics is playing a crucial role in optimizing consumer experience and increasing online purchases. In fact, product analytics has been found to increase brand profit margins by over 60%. With products analytics software, Nike can glean insight into consumer digital interactions with their products to identify what is (and what isn't) engaging users. As a result, they receive segmented insights into their customers, understand how visitors navigate and use their website, and improve overall product experience. Since they're able to provide consumers with such a tailored digital experience, Nike have consequently begun cutting ties with smaller independent shoe stores that lack the powerful online presence or marketing budget required to ensure Nike stands out.
After a number of Nike stores were forced to close across North America, Europe and China, Nike is understandably focusing on digital sales to recover from their recent drop in revenue, and their digital sales are only expected to increase.