Scandinavia's Leading carrier becomes operator of world's most Fuel Efficient single aisle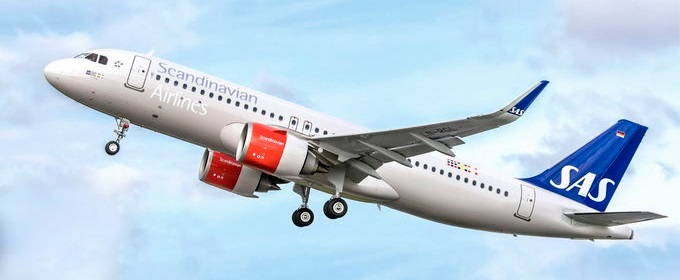 Scandinavia's leading carrier becomes operator of world's most fuel efficient single aisle
Scandinavian Airlines (SAS), has taken delivery of its first of 30 A320neo aircraft ordered, becoming the first Arline in Scandinavia to operate the world's most fuel efficient single aisle aircraft.
SAS ordered the A320neo as part of its strategy to modernize its fleet with more fuel-efficient aircraft, reducing environmental impact such as emissions and aircraft noise. The A320neo will join SAS's existing Airbus fleet of 25 A320 Family aircraft, eight A330s and eight A340s.
SAS's A320neo is configured in a comfortable single class layout with 174 seats. The aircraft is powered by CFM International LEAP-1A engines and will be deployed on short to medium-haul routes from its Scandinavian home bases to destinations throughout Europe.
The A320 Family is the world's best-selling single aisle product line with more than 12,750 orders since launch and more than 7,200 aircraft delivered to more than 300 operators worldwide. The A320neo Family incorporates latest technologies including new generation engines and Sharklet wing tip devices, which together deliver more than 15 percent in fuel savings from day one and 20 percent by 2020.