SAP Unveils New SAP SuccessFactors People Central Hub to Help Accelerate Digital Transformation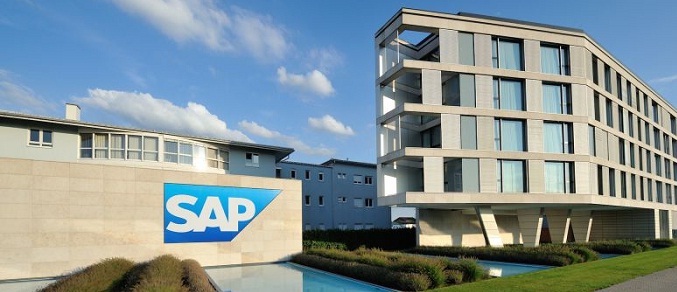 SAP SE (NYSE: SAP)  unveiled a new way for customers to simplify and speed the use of cloud-based people and organizational data across their businesses with the SAP SuccessFactors People Central Hub solution.
The need for people and organizational data across the enterprise is vital, but integrating this data from disparate systems is complex and expensive. SAP SuccessFactors People Central Hub helps solve this by easily consolidating people and organizational data from legacy systems into a central, cloud-based hub where it's then integrated and available for use with SAP enterprise applications, such as SAP S/4HANA.
Designed as a simple, scalable tool for SAP customers to kick-start their digital HR transformation and move to the cloud, the benefits of SAP SuccessFactors People Central Hub include:
Fast time to value: Packaged integration built and maintained by SAP helps reduce the cost and risk of expensive, complex point-to-point integrations of people and organizational data to other SAP enterprise systems.
People-first: Simplified data consolidation means customers can accelerate their digital HR transformation by quickly providing their workforce with engaging, informative and delightful new experiences, such as mobile access to organizational charts and employee profiles. For example, customers can quickly begin using the recently redesigned mobile app, developed through a partnership with Apple, for iOS devices.
Future-proof: Flexible deployment alongside the industry-leading SAP SuccessFactors HCM Suite provides new options for each customer's unique cloud journey and protects existing investments.
"With many organizations in the midst of digital transformation, the most dynamic ones have realized that putting people first guarantees the best result," SAP SuccessFactors* President Greg Tomb said. "Access to rich data is pivotal to any people-first strategy. But many organizations are having trouble effectively centralizing information stored in a range of legacy systems. SAP recognizes the role seamless connectivity plays in enabling an intelligent enterprise, and we're thrilled to launch SAP SuccessFactors People Central Hub to help customers turn purpose into performance by unlocking their people and organizational data."
SAP SuccessFactors People Central Hub is another step toward providing customers with connected enterprise applications. By integrating third-party legacy core HR solutions with SAP offerings — including SAP S/4HANA and SAP Fieldglass solutions — and by increasing access to people and organizational data across the enterprise, companies can take an important first step to the cloud and digital HR transformation.
For more information, visit the SAP SuccessFactors website and the SAP News Center.
About SAP
As market leader in enterprise application software, SAP (NYSE: SAP) helps companies of all sizes and industries run better. From back office to boardroom, warehouse to storefront, desktop to mobile device – SAP empowers people and organizations to work together more efficiently and use business insight more effectively to stay ahead of the competition. SAP applications and services enable more than 365,000 business and public sector customers to operate profitably, adapt continuously, and grow sustainably. For more information, visit