Oracle Open Sources Kubernetes Tools for Serverless Deployment and Intelligent Multi-Cloud Management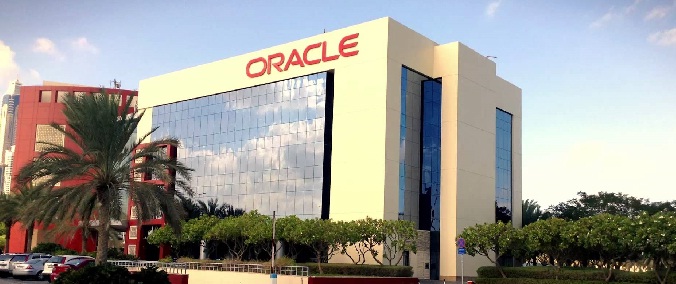 New tools expand open, integrated and enterprise-grade container native application development platform with no cloud lock-in
Oracle  announced that it is open sourcing the Fn project Kubernetes Installer and Global Multi-Cluster Management, two projects designed to help developers build the next generation of container native applications leveraging Kubernetes. Both projects are integrated with the Oracle Container Native Application Development Platform, providing developers with an integrated and enterprise-grade platform to build, deploy and operate applications.
The Fn project Installer follows the recent open-sourcing of the Fn project and allows developers to leverage serverless capabilities on any Kubernetes environment, including within Oracle's new managed Kubernetes service, Oracle Container Engine Cloud Service. Oracle also open sourced a technical preview of Global Multi-Cluster Management, a new set of distributed cluster management features for Kubernetes federation that intelligently manages planet scale applications that are hybrid, multi-region and multi-cloud. With this set of capabilities, customers can quickly build and auto-scale global applications or spot clusters on-demand and enable cloud migrations and hybrid scenarios.
"There continue to be significant concerns by developers looking into serverless development that cloud providers are leading them into a lock-in situation and away from industry standards," said Mark Cavage, vice president of software development at Oracle. "The Oracle Container Native Application Development Platform, along with the new tools introduced today, are built on top of Kubernetes and provide an open source based, community driven, and thus, cloud-neutral, integrated container native technology stack that prevents cloud lock-in while enabling the flexibility of true hybrid and multi-cloud deployments."
Kubernetes, led by the Cloud Native Computing Foundation, is the container management and orchestration platform for modern application workloads on which the development community has standardized, as it provides the mean to manage clusters that span multiple clouds. By working on top of Kubernetes, the Oracle Container Native Application Development Platform and its serverless tools address the next cloud challenge of applying application-aware decision logic to container native deployments based on rules such as cost, regional affinity, performance, quality of service and compliance.
"As Veritone continues to enhance its next-generation Veritone Developer application for AI data product, application and engine providers, it was essential for us to avoid cloud lock-in and to work with standards-based tools, such as Oracle's, that enable true hybrid cloud management," said Al Brown, senior vice president of engineering at Veritone. "An open standards-based approach is an important guarantee that our developer community can continue to build the AI applications of tomorrow without worrying about infrastructure or vendor lock-in."
Both the Fn project and the Oracle Container Native Application Development Platform were announced shortly after Oracle joined the Container Native Computing Foundation in September.
About Oracle
The Oracle Cloud offers complete SaaS application suites for ERP, HCM and CX, plus best-in-class database Platform as a Service (PaaS) and Infrastructure as a Service (IaaS) from data centers throughout the Americas, Europe and Asia. For more information about Oracle (NYSE:ORCL), please visit us at www.oracle.com.