SAP Takes Brazil to the Cloud with Local Launch of SAP S/4HANA Cloud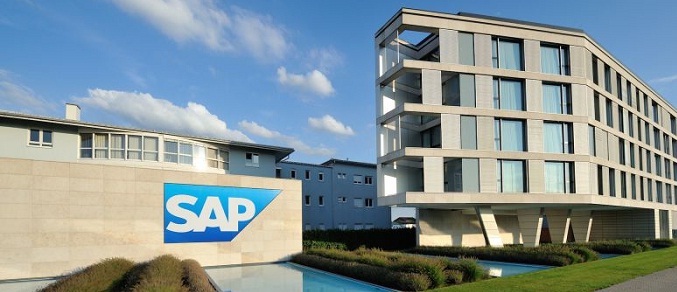 SAP SE (NYSE: SAP) announced that SAP S/4HANA Cloud, the intelligent cloud enterprise resource planning (ERP) software-as-a-service (SaaS) solution from SAP, is now generally available in Brazil.
SAP S/4HANA Cloud already has customers in multiple product-centric and service-centric industries worldwide who benefit from instant value and cost savings. The suite is delivering improved efficiencies across project management, manufacturing, sales order management, inventory and supply chain management, finance and procurement. SAP S/4HANA Cloud contains built-in machine learning and artificial intelligence capabilities and helps to streamline business processes with a simplified user experience. Businesses receive the latest innovations through quarterly updates, allowing them to adapt quickly to changing business conditions.
"We see tremendous opportunities for SAP S/4HANA Cloud in the Brazilian market as Brazil has long been a leader in embracing new technologies," said Franck Cohen, president, Cloud ERP, SAP. "The intelligent cloud suite from SAP supports large and midsize companies in Brazil to further accelerate innovation. We look forward to collaborating with customers and partners across a range of industries to guide them on their journey to the public cloud."
The planned localizations specific to Brazil will include support for:
Invoice generation for logistics scenarios, such as procurement for direct materials and services, sales for OEM production, resale, subcontracting, returnable packaging and industrialization
Electronic invoice auxiliary documents (DANFE in Portuguese)
Incoming payments: payment orders, the Brazil-specific payment method called Boleto Bancário, interbank funds transfer (online electronic funds transfer – TED and intraday credit document – DOC) and checking account crediting (bank transfers between accounts)
Outgoing payments: Boleto Bancário, Duplicata and automatic direct debits (DDA)
Fiscal digital bookkeeping of invoices created in SAP S/4HANA Cloud, tax on circulation of goods, transportation and communication services (ICMS), and tax on industrialized products (IPI)
Reference charts of account in compliance with the International Financial Reporting Standards (IFRS)
Electronic invoice integration for SAP Localization Hub, electronic invoicing service for Brazil (nota fiscal electronica), on SAP Cloud Platform (government server communication)
Tax calculation integration with certified SAP partners through SAP App Center on SAP Cloud Platform
Visit the SAP News Center. Follow SAP on Twitter at @sapnews.