Cisco Brings Visibility and Insights to IT's Biggest Blind Spot: the WAN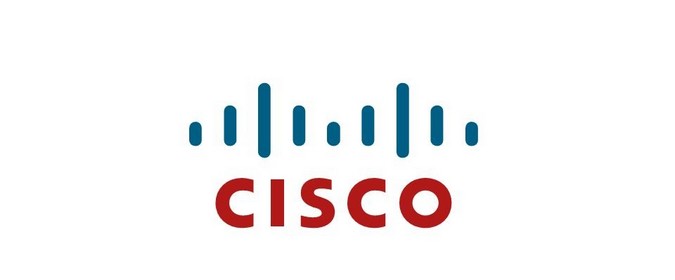 Cisco delivers intent-based networking for the wide area network (WAN) with new analytics and assurance solutions.
Cisco solutions provide the visibility and insight that allow customers to quickly isolate and resolve issues in the WAN.
Cisco solutions provide deep learning capabilities that can predict issues before they happen, potentially saving organizations from experiencing costly downtime.
Cisco announced new innovations built to bring visibility to IT's biggest blind spot: the wide-area network (WAN). Made up of disparate networks outside of the control of IT, the WAN connects employees to applications, no matter where those employees might be. The fragmented nature of the WAN means that IT often has limited ability to specifically determine problems and get real-time information. Now, Cisco is helping IT by providing the capability to forecast WAN problems before they happen, while quickly isolating and fixing issues when they do occur.
Over the past few years, the rise of multicloud IT environments has exacerbated the traditional complexity of the WAN and magnified its challenges. A recent IDC study (Worldwide SD-WAN Survey Special Report September 2017) discovered that almost 3 out of 10 organizations considered network outages to be a top WAN concern, with the same number stating they need better visibility and analytics to manage application and WAN performance.
Building on the company's recent push toward intent-based networking, Cisco is driving this network revolution to the WAN. Today, Cisco is introducing innovations to provide IT with the vital visibility and insight into the WAN that will help keep businesses up and running:
Cisco® SD-WAN vAnalytics provide IT with visibility, forecasting for applications and bandwidth planning, "what-if" scenarios, and actionable recommendations.
Cisco Meraki™ Insight helps IT administrators optimize the end user experience by providing valuable understanding into WAN and SaaS application performance, significantly reducing the time it takes to isolate and resolve issues.
"We have set an ambitious goal for ourselves of transforming the entire network, from campus to branch, data center to edge," said Scott Harrell, senior vice president and general manager, Enterprise Networking at Cisco. "The WAN is a vital part of the network and is one of the toughest to manage. As we bring insight into the WAN with these new innovations, we get closer to delivering end-to-end intent-based networking to help our customers eliminate downtime and save money."
Cisco provides a full portfolio of services to help accelerate a customer's journey to intent-based networking for the WAN. Services experts help customers create a customized roadmap for success, speed deployment, and maximize network performance.
Cisco SD-WAN vAnalytics
Today, Cisco is introducing Cisco SD-WAN vAnalytics (based on Viptela® technology). Built as a cloud-based SaaS solution, the technology provides comprehensive data, analysis, and corrective actions across the WAN, including branch offices, multicloud endpoints, and multiple service providers. Using vAnalytics, customers can forecast how potential policy changes to the WAN could affect application performance. It can also provide intelligent recommendations about how to deliver optimal application experiences. For example, with vAnalytics, organizations can now better understand how a rollout of IP-enabled security cameras or a cloud-based application across multiple branch offices could affect WAN infrastructure. vAnalytics can help enterprises identify the stress points and necessary policy changes, helping customers avoid technology growing pains.
"With over 600 branch offices and more than 5,000 employees, we rely on cloud applications and an always connected workplace to serve our customers," said Peter Castle, senior network engineer, Reece Ltd. "Our business requires a secure, scalable, and high-performance WAN. With vManage, we can centrally deploy branch applications and services rapidly, and we have been able to dramatically improve branch availability and bandwidth utilization with the rich analytics this platform provides. We are looking forward to the additional functionality we will be able to achieve with the even richer application visibility that vAnalytics will provide us."
Cisco Meraki Insight
Today, Cisco Meraki is also announcing Meraki Insight, a new tool integrated into the Meraki dashboard to help IT maintain a better end-user experience. The solution provides end-to-end visibility with application and WAN performance analytics. With Meraki Insight, customers can understand and troubleshoot both internal and external issues that can contribute to poor user experience for applications hosted in a remote data center or in the cloud. Meraki Insight helps IT achieve faster time to resolution for performance issues by more accurately pinpointing the source of the problem.
"At Extra Space Storage, as we move more and more of our business-critical applications to the cloud, it is imperative to maintain a high-performance network," said Jacob Stimpson, senior analyst, IT Business at Extra Space Storage. "Meraki Insight gives us the network and SaaS application visibility we need to quickly remediate issues and ensure a great end-user experience."
Availability
Cisco SD-WAN vAnalytics is available now via a Cisco SD-WAN license tier.
Cisco Meraki Insight is expected to be available in Cisco's Q3. It will be available as a separate license.
About Cisco
Cisco (NASDAQ: CSCO) is the worldwide technology leader that has been making the Internet work since 1984. Our people, products, and partners help society securely connect and seize tomorrow's digital opportunity today. Discover more at newsroom.cisco.com and follow us on Twitter at @Cisco.