SAP Leonardo Unveils Latest Machine Learning and Analytics Updates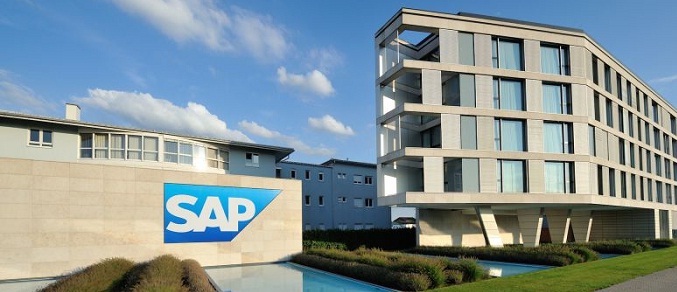 SAP SE (NYSE: SAP) announced an expansion of SAP Leonardo Machine Learning capabilities based on its upgraded SAP Conversational AI service that will enable major companies to build increasingly sophisticated corporate chat bots easily. SAP also announced an investment in intelligent robotic process automation (RPA) that is intended to help SAP automate repetitive processes across its portfolio. Further, SAP plans to release smart application design capabilities in the SAP Analytics Cloud solution and has added new partner content in the business content library.
This announcement was made at the SAP TechEd conference taking place October 23–25, 2018, in Barcelona.
"With intelligent robotic process automation, our customers will be able to achieve the high automation level necessary to become an intelligent enterprise," said Juergen Mueller, chief innovation officer at SAP. "Machine learning acts here as the brain that is managing exceptions and guides the RPA bot to execute on desired processes. With our enterprise-grade offer for SAP Conversational AI, we have taken a step further than our previously announced industry-specific packaged bots. The expansion allows customers to automate their customer support with chat bots. These updates, together with new smart analytics capabilities, are the next big milestone to bring intelligence to our customers."
Easing the Integration of ML with Intelligent Foundations
SAP Leonardo Machine Learning offers intelligent solutions that enable developers to consume, design and scale machine learning (ML) according to their needs.
With the kickoff its enterprise-grade offer, SAP Conversational AI becomes a fast and high-performing bot building service. Corporations can now roll out powerful customer support bots to drastically boost their productivity in days. The release, available at the end of October, is supported by the launch of five features. For more information, click here.
Additionally, SAP continues to invest in machine learning capabilities for data scientists to train their own custom ML models, and in newly released ML services. This is part of SAP's strategy to move toward a single solution to deliver a unified ML experience across the SAP offering, with access to key open source ML technologies. This solution is intended to support easy deployment of ML models into production and at scale, easing the burden on IT organizations that manage the lifecycle and integration of machine learning into their corporate environments. These five new ML services are planned for the remainder of the year:
Scene text recognition extracts text from arbitrary image contents and scenes, which is useful for reading product labels or brand names with different text colors, sizes and styles.
Customizable image segmentation is a trainable service to perform pixel-wise classification allowing the detection and recognition of objects in pictures and their shapes. This can be used, for example, to detect packaging used in retail stores such as bottles or cans, or fashion-related items such as apparel.
Customizable text feature extraction is a trainable service to detect fine-grained patterns in text and enable matching of similar documents.
Cloud text-to-speech by Google converts written text to speech to power conversational applications.
Cloud speech-to-text by Google converts speech to written text with DeepMind WaveNet technology to power conversational applications.
As part of SAP's partnership with Google, SAP's machine learning offering is planned for availability on the Google Cloud Platform (GCP) in November 2018. This will enable customers to use GCP and SAP Cloud Platform together to build applications for an intelligent enterprise. SAP and Google continue to collaborate to provide additional services for SAP Cloud Platform.
To increase business efficiency and reduce costly, manual, repetitive work, SAP will expand its ML portfolio with intelligent robotic process automation — the combination of robotic process automation, machine learning and conversational AI in one end-to-end automation stack. Planned availability for the first product is in early 2019, starting with a robot infrastructure for SAP S/4HANA designed to automatically click through a workflow with multiple steps and applications while learning from and dealing with exceptions.
Smart Capabilities Power Analytics Apps
Building on recent machine learning innovations for business users in SAP Analytics Cloud, SAP aims to enable developers and professional designers to build analytic applications that integrate a rich set of capabilities to meet sophisticated business requirements, with a planned availability for the fourth quarter of 2018. With a dedicated development environment, application design capabilities in SAP Analytics Cloud are intended to offer advanced scripting, standardization of analytics content, and analytic extensions through software development kits and application programming interfaces. Professional design of centrally governable analytic content is planned to range from dashboards using guided analytics to sophisticated planning and smart applications using machine learning. In addition, new partner content is available in the business content library of SAP Analytics Cloud.
SAP Analytics Cloud Best-Practice Business Content for SAP S/4HANA
Best-practice business content in SAP Analytics Cloud provides a more comprehensive insight into an organization's reporting dashboards. The business content library comprises a broad spectrum of packages with end-to-end business scenarios for specific industries and lines of business designed to work with many SAP products, including SAP S/4HANA. The new partner content contains predefined stories, dashboards, agendas in SAP Digital Boardroom and data models designed for and tailored to SAP S/4HANA to allow a rapid foundation for individual analytics business scenarios. Examples include selected planning packages for finance, HR salary planning and project staff planning, which are now available for SAP S/4HANA Cloud customers.
For more information on the latest analytics updates, read this blog. Three new SAP Analytics Cloud products are now available for purchase online at SAP.com — for details, see Now Live! Digitally Discover, Try, and Buy SAP Analytics Cloud Solutions Online at SAP's Digital Door: SAP.com.
Visit the SAP News Center. Follow SAP on Twitter at @sapnews.
About SAP
As the cloud company powered by SAP HANA, SAP is the market leader in enterprise application software, helping companies of all sizes and in all industries run at their best: 77% of the world's transaction revenue touches an SAP system. Our machine learning, IoT, and advanced analytics technologies help turn customers' businesses into intelligent enterprises. SAP gives people and organizations deep business insight and fosters collaboration that helps them stay ahead of their competition. We simplify technology for companies so they can consume our software the way they want — without disruption. Our end-to-end suite of applications and services enable more than 413,000 business and public customers to operate profitably, adapt continuously, and make a difference. With a global network of customers, partners, employees, and thought leaders, SAP helps the world run better and improve people's lives. For more information, visit www.sap.com.
Source: SAP