Oracle Student Cloud Delivers First Complete Student Lifecycle Platform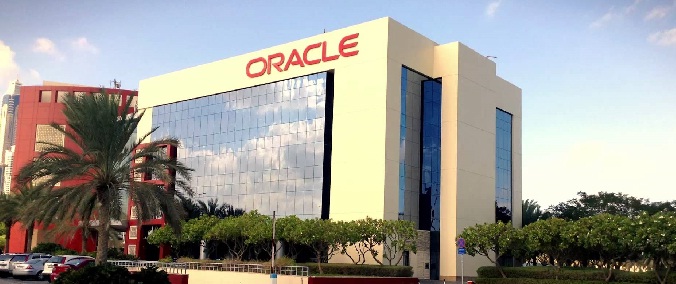 New cloud enhancements wrap financial planning, other services into one solution
Built from the ground-up to be flexible, insightful, and singularly focused on delivering an exceptional student experience, Oracle announced the latest release of its Oracle Student Cloud suite of products, including Student Management, focused on support for traditional programs. Oracle is also announcing integration for Campus Solutions customers to Oracle Student Financial Planning, a student-centric, cloud-based financial aid solution within Oracle Student Cloud. Oracle Student Cloud's engagement and advanced analytics capabilities together with critical transactional processes free institutions to create and deliver bold new programs and transform existing ones to better align with the student's educational goals and achievements.
A modern student system drives student success across the entire educational journey. Yet many universities are hindered by legacy student-information-systems (SIS) that are unable, architecturally, to support non-traditional educational experiences, such as non-credit courses, competency-based programs, and self-paced study, alongside traditional degree programs. With Oracle Student Cloud, institutions can now manage both traditional and non-traditional programs on a single platform, enabling true student lifecycle management. In addition, programs can be offered and financial aid processed without the constraint of a single academic calendar, further unlocking the flexibility and variety of programs available to students.
"Oracle is building Student Cloud not as a solely transactional 'student-information-system' but as a true 'student system,'" said Joyce Kim, analyst, Ovum. "While this might seem like semantics, such messaging ruptures traditional boundaries to support much of the student lifecycle, from recruiting all the way to alumni relations."
"Central State University has always prioritized equipping graduates with the knowledge, skills and dispositions for advanced studies and careers through efficient and effective institutional operations," said Tonjia Coverdale, Ph.D., vice president for Information Technology and CIO at Central State University. "Oracle Student Cloud will help us offer our students an expanded array of educational programs including immersive, online programs to foster academic success for our students while optimizing university operations."
"Today's student expects institutions to support a journey of lifelong learning, including traditional and degree programs and a diverse array of continuing education events," said Vivian Wong, group vice president of Higher Education Development at Oracle. "With the latest release, Oracle Student Cloud takes a giant leap forward delivering an educational experience focused on the student and one that promotes overall student success."
With student loan debt in the US reaching $1.5 trillion, universities are working to help drive more responsible student borrowing and support better course planning. Student Financial Planning frees universities to spend more time advising students on their financial aid choices and less time packaging their aid. Real-time synchronization with government systems and automated, student-centric processes have already made it possible for Student FinancialPlanning to process $2.9 billion in financial aid, representing 15 million automated packages to date.
Supporting a variety of academic models, Oracle Student Financial Planning with advanced automated technologies enables:
Comprehensive fund management
Calculated and repackaged student financial aid based on pre-set triggers
Optimization of both private and public funding sources based on student financing requirements
Reduction of time and resources spent on supporting manual processes
Reduced complexity of annual audits and compliance risk
With pre-built Student Financial Planning integration for Campus Solutions, universities can take advantage of these powerful capabilities more easily while simultaneously taking their first step to Oracle Student Cloud.
Oracle's technology and solutions support more than 11,000 education and research institutions around the world in addition to a full suite of cloud-based applications including Student Cloud,  Enterprise Resource Planning (ERP), and Human Capital Management (HCM) as well as Infrastructure, Data and Platform as a Service.
For more information on how the capabilities in Oracle Student Cloud, including Oracle Student Financial Planning can benefit higher education institutions, visit:
About Oracle
The Oracle Cloud offers complete SaaS application suites for ERP, HCM and CX, plus best-in-class database Platform as a Service (PaaS) and Infrastructure as a Service (IaaS) from data centers throughout the Americas, Europe and Asia. For more information about Oracle (NYSE:ORCL), please visit us at www.oracle.com.
Source: Oracle