SAP Cloud Platform Helps HR Leaders Connect and Extend SAP SuccessFactors Solutions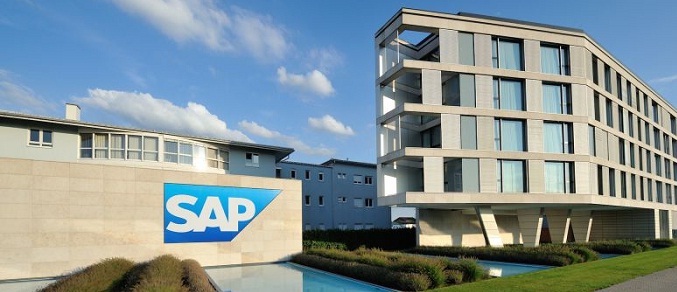 SAP SE (NYSE: SAP) announced the continued growth of cloud application extensions to SAP SuccessFactors solutions built on SAP Cloud Platform.
With simple access and easy connectivity to now more than 100 applications that complement the SAP SuccessFactors HCM Suite, HR leaders can meet specific and immediate business needs more easily than ever before. This announcement was made at SuccessConnect in Las Vegas at The Cosmopolitan of Las Vegas.
"SAP has a vibrant partner ecosystem building innovative app extensions to SAP SuccessFactors solutions on SAP Cloud Platform," said SAP SuccessFactors* President Greg Tomb. "These extensions help customers solve business problems, differentiate and innovate, and accelerate their digital HR transformation. With the power of our strong ecosystem, we enable our customers with cutting-edge technology that helps them execute against strategy and put their people at the center of business."
SAP and its partners continue to drive rapid innovation and increase the strategic value of human resources across the enterprise. Among the extensions that will be on display at SuccessConnect in Las Vegas are:
EnterpriseAlumni by EnterpriseJungle: Integration of corporate alumni into HR landscapes immediately transforms and expands talent supply, including boomerang hires. Alumni management helps drive recruitment, business development and corporate evangelism.
manager by Ingentis: Workforce planning, org modeling and charting based on SAP SuccessFactors data support mergers and acquisitions by enabling visualization of multiple org structures and allowing drag and drop from one org chart to another.
Employee Engagement Suite by Semos: A new approach to employee engagement supports the growing HR needs in the areas of recognition and rewards, continuous feedback, organizational surveys, health and wellness, and employee work productivity.
Labor Management by Sodales: This employee relationship management solution offers features covering grievances, progressive disciplines, performance reviews and seniority rules management, including those involving unionized work environments. Management can perform investigations of each grievance with online collective bargaining agreements, manage grievance costs, conduct disciplinary actions and record all steps in a single place.
As the technology foundation for digital innovation with the SAP Leonardo system, SAP Cloud Platform allows organizations to connect people with processes and things beyond the SAP SuccessFactors HCM Suite and leverage transformative technologies including the Internet of Things (IoT), machine learning, Big Data and analytics, blockchain and data intelligence. The value of SAP Cloud Platform to customers includes:
Application extensions: Accelerate time to value for building and deploying apps and extensions that engage employees in new ways, allowing HR to be flexible and innovative without compromising their core HR process.
User experience: Achieve an intuitive, consistent and harmonized user experience across SAP SuccessFactors solutions and platform extensions. This empowers organizations to personalize their end-to-end HR landscape with a seamless, secure and beautiful user experience.
Data-driven insights: Leverage data from SAP SuccessFactors solutions and any other source to help make insightful business decisions that drive intelligent people strategies.
"Enterprise Information Resources Inc. (EIR) is an SAP Cloud Application partner, expert in optimizing and transforming compensation systems to provide business value immediately," said France Lampron, president and CEO of Enterprise Information Resources Inc. "Capitalizing on the extensibility of SAP SuccessFactors solutions by leveraging SAP Cloud Platform provides us with an ideal development platform for EIR's extension application — EIR Compensation Analytics."
Solution extensions from SAP partners can be found in SAP App Center. HR professionals around the globe can virtually join key sessions at this year's SuccessConnect in Las Vegas by registering here.
For more information, visit the SAP SuccessFactors website and the SAP News Center. Follow SAP on Twitter at @SuccessFactors and @sapnews.
About SAP
As market leader in enterprise application software, SAP (NYSE: SAP) helps companies of all sizes and industries run better. From back office to boardroom, warehouse to storefront, desktop to mobile device – SAP empowers people and organizations to work together more efficiently and use business insight more effectively to stay ahead of the competition. SAP applications and services enable more than 355,000 business and public sector customers to operate profitably, adapt continuously, and grow sustainably. For more information, visit www.sap.com.