SAP Announces SAP.iO Fund to Drive Startup Innovation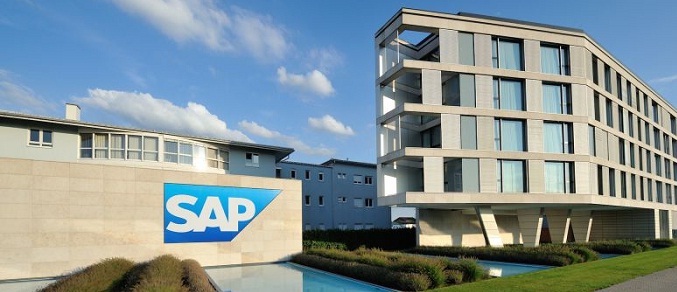 Fund focuses on making early-stage investments in software startups to expand the SAP ecosystem

SAP.iO launches new global foundries in San Francisco and Berlin to support and accelerate early-stage startup incubation
SAP.iO makes first seed investment in Paradata, a Silicon Valley–based Big Data analytics startup
SAP SE (NYSE: SAP) announced the SAP.iO Fund, seeded with an initial investment of US$35 million, to make early-stage investments in software startups that will expand the SAP ecosystem.
The fund is just one component of the SAP.iO open innovation model, which enables innovators both inside and outside SAP to use the power of SAP data, application programming interfaces (APIs) and platform technologies to unlock new value for customers.
As part of the announcement, SAP.iO launched the global SAP.iO Foundry program to incubate early-stage startups that build software applications, including those using frontier technologies such as machine learning and blockchain. Locations are the SAP.iO Foundry in San Francisco and the SAP.iO Foundry, powered by Techstars Accelerator in Berlin — this location will be managed by Techstars, a worldwide entrepreneur network. These new foundry locations will complement existing SAP.iO startup incubation partnerships with Techstars IoT in New York City and the Junction in Tel Aviv.
"Our open innovation model continues to deliver value to our customers," said Deepak Krishnamurthy, chief strategy officer, SAP. "In addition to empowering our employee innovators, SAP.iO will use its fund and foundries to invest in entrepreneurs that develop industry-changing software."
The first startup to receive funding from SAP.iO is Parable Sciences, Inc. (known as Paradata), a Big Data analytics company based in San Jose, Calif. Paradata's use of machine learning to offer greater supply chain transparency complements SAP Ariba solution capabilities in direct material sourcing and supply chain visibility. In addition to funding, SAP.iO and SAP will provide the startup with mentorship, customer introductions and access to platform integrations and APIs that will help Paradata deliver new and unique opportunities for customers.
SAP creates and supports a culture of innovation across its entire ecosystem to develop technology that is critical to supporting SAP customers' journeys to digitization. Among the many paths to innovation at SAP is SAP Labs Network, which includes 19 labs across 16 countries; SAP Innovation Center Network, comprising 10 locations globally that focus on new ideas in a startup-like environment; and intrapreneurship opportunities and incubators such as SAP.iO.
"SAP.iO will create a new ecosystem to help accelerate digital transformation for our 350,000 customers," said Bill McDermott, CEO of SAP. "We have a message for entrepreneurs: if you have a bold dream to solve one of the world's most significant challenges, join us and let's chase your dream together."
About SAP.iO
SAP.iO is growing a generation of revolutionary software businesses in the SAP ecosystem and supports visionary entrepreneurs leveraging SAP data, APIs and technologies to build products, find customers and change industries. SAP.iO uses the same unique assets to empower startup teams within SAP to transform the way businesses are run. For more information, visit http://sap.io/.
About SAP
As market leader in enterprise application software, SAP (NYSE: SAP) helps companies of all sizes and industries run better. From back office to boardroom, warehouse to storefront, desktop to mobile device – SAP empowers people and organizations to work together more efficiently and use business insight more effectively to stay ahead of the competition. SAP applications and services enable more than 345,000 business and public sector customers to operate profitably, adapt continuously, and grow sustainably. For more information, visit www.sap.com.