SAP Announces Record Numbers for openSAP Platform, Launches Seven New Courses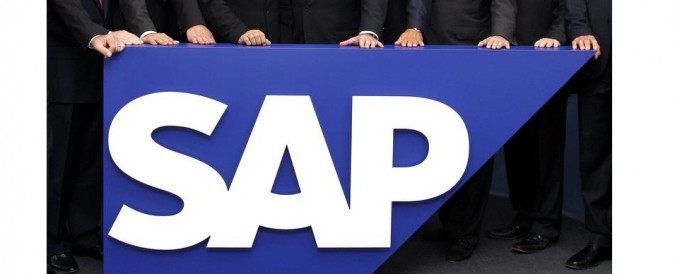 Announced seven additional course offerings delivered through the openSAPplatform, a learning environment specifically designed for the digital age.
The platform experienced record growth during the first half of 2016, celebrating having reached over 400,000 unique learners since the platform launched in 2013.
"Learners are taking part in courses more frequently than before, largely due to faster technology cycles as well as the need for broader skill sets," said Bernd Welz, executive vice president, Scale, Enablement and Transformation, SAP. "The success of openSAP and SAP Learning Hub is a direct result of the fact that these custom courses are relevant and truly add value to the lives of professionals. We look forward to further growing the platform with the same high-quality content."
To continue to best serve curious professionals, openSAP is constantly adding new content and classes. New courses to be introduced online in coming months include:
Imagine IoT: This course is all about showing you how to use the Internet of Things (IoT) to make life better. The goal is to walk you through the knowledge, tools and approach recommended for you to prototype your own IoT experience. It is a hands-on learning experience meant to empower you to combine your understanding of the IoT with your imagination of what's possible in this new world of connected things.
Big Data with SAP HANA Vora: The third class in the SAP HANA Core Knowledge Series, this course explores how to provide enriched interactive analytics on data stored in Hadoop. It demonstrates how to combine Big Data with corporate data in a way that is both fast and simple.
Basics of Design Research: From identifying users' needs through field visits to developing points of view, this course will provide you with a foundation for conducting design research in a people-centric way.
Developing Java-Based Apps on SAP HANA Cloud Platform: Aimed at developers, this advanced course demonstrates how to develop Java-based apps on SAP HANA Cloud Platform using the newly updated enterprise sales and procurement model (ESPM) application.
Design the Future of Your CRM: This course will demonstrate why it is almost impossible to run a successful business today with a customer relationship management (CRM) system from the past. It will reveal how today's SAP solutions for customer engagement and commerce help to drive relevant experiences across all of your customers' touchpoints in real time.
SHINE Reference for Native SAP HANA Application Development: This fourth course in the SAP HANA Core Knowledge Series provides insight into SHINE features, including a demo and deep dive into the major capabilities, as well as an introduction to SHINE for SAP HANA extended application services, advanced model.
Talent Management Best Practices with SAP SuccessFactors: Aimed at those looking to learn more about how SAP SuccessFactors solutions can be used for talent management, this course provides a comprehensive look at all the major talent management processes and functions required to build and maintain a high-performing workforce.
openSAP is an online learning platform from SAP. All learning materials are accessible from any device, and the platform features enterprise MOOCs (massive open online courses) that allow users to learn at their own pace. The courses, which use tried and trusted classroom concepts, are free of charge. Included in the course format are weekly assignments, discussion forums and even final exams. SAP Learning Hub provides a cloud-based enterprise learning management solution. It enables people to learn the ins and outs of SAP software systems and allows them to update their skills regularly with regard to implementation, operation and use.
For more information on the program and available courses, visit openSAP and theSAP News Center.