Samsung Pay Now Available in Mexico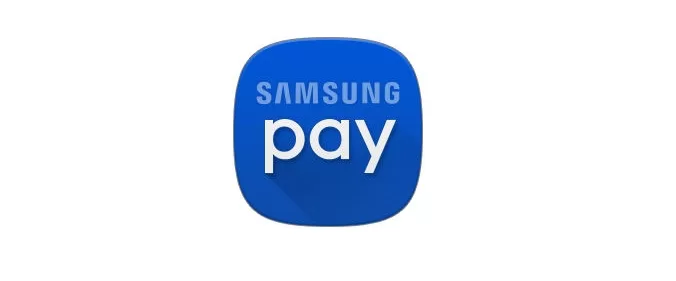 World's most widely accepted mobile payment service now available in 20 global markets
As part of its ongoing commitment to revolutionizing the way payments are made, Samsung Electronics announced that Samsung Pay is now available in Mexico. Samsung Pay's entry into the Mexican market marks the second Latin American country to receive the service and the 20th market worldwide.
With the launch of Samsung Pay in Mexico, users with a compatible Galaxy device* will now be able to easily make purchases through their smartphones at nearly any establishment across the country that accepts credit, debit, or loyalty cards.
While other payment platforms are limited by their use of Near Field Communication (NFC) technology, Samsung Pay offers both NFC and its proprietary Magnetic Secure Transmission (MST) technology, making it the most widely accepted mobile payment solution on the market. MST works by releasing a signal that acts like a traditional payment card's magnetic band, allowing users to pay at nearly any conventional point of sale terminal**.
To bring this service to Mexico, Samsung strategically partnered with some of the country's leading financial partners, including payment providers (American Express, MasterCard and Visa); banks (Banorte, Banregio, Citibanamex, HSBC and Santander); and banking acquirers, services and tools such as Clip and iZettle.
"We are excited to expand Samsung Pay across Latin America and are confident that our customers in Mexico will embrace the ability to easily pay and earn rewards through the convenience of their smartphones," said Claudia Contreras, Marketing Director of Samsung Electronics Mexico. "We will continue working to forge alliances with additional partner institutions that our customers care about to reach even more users and help drive the growth of the digital economy."
In addition to its widespread acceptance and ease of use, Samsung Pay is also one of the most secure payment options for users. Samsung Pay uses three levels of security to ensure its transactions are secure: biometric authentication through fingerprint or iris recognition; tokenization, a system that generates virtual information for each transaction rather than storing financial details in the device; and integration with Samsung Knox, the defense-grade security platform that monitors the device in real time to prevent suspicious use.
For a full list of partners that have aligned with Samsung Pay in Mexico, please visit: www.samsung.com/mx/samsungpay.
*In Mexico, Samsung Pay is compatible with the Galaxy Note8, Galaxy S8 and S8+, Galaxy S7 and S7 edge, Galaxy S6 edge+, Galaxy Note5, Galaxy A8 and A8+ (2018), Galaxy A5 (2016 and 2017), Galaxy A7 (2016 and 2017), Galaxy A9 (2016), Galaxy A3 (2017), Galaxy J5Pro and Galaxy J7Pro. Samsung Pay is exclusively for Samsung Galaxy smartphones and available through select payment networks, banks and retailers. The service's availability is subject to change.
**Available almost anywhere, subject to Samsung Pay's compatibility with MST and/or NFC payment terminals. Card readers on certain payment terminals could require a software update in order to become fully compatible with Samsung Pay.
About Samsung Pay
Samsung Pay, a mobile payment service from Samsung Electronics, is simple, safe and works almost anywhere** you can swipe or tap your card. Combining NFC with Samsung's proprietary MST technologies, Samsung Pay provides consumers a way to pay almost anywhere3 you can swipe or tap a card at millions of merchant locations. Samsung continues to strategically expand its partnership ecosystem for Samsung Pay to provide greater flexibility, access, and choice for customers while enabling an easy and safe payment experience. Samsung Pay is compatible with select cards and Samsung devices, and leading wireless providers. Please visit www.samsung.com/pay to learn more.
About Samsung Electronics Co., Ltd.
Samsung inspires the world and shapes the future with transformative ideas and technologies. The company is redefining the worlds of TVs, smartphones, wearable devices, tablets, digital appliances, network systems, and memory, system LSI, foundry and LED solutions. For the latest news, please visit the Samsung Newsroom at http://news.samsung.com.