DBS SME Banking Establishes Retail F&B Coverage Team to Cater to more Companies Expanding Overseas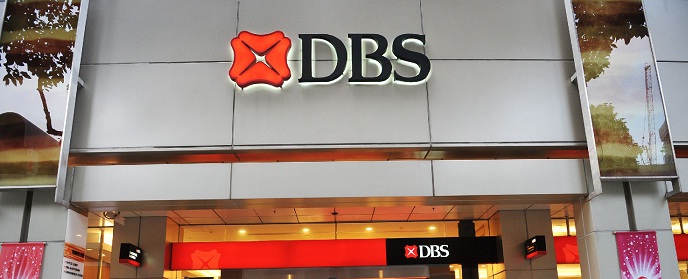 4 in 10 DBS SME F&B customers entered new markets in past 18 months; bank anticipates more to follow
To cater to the financial needs of Singapore-based retail food and beverage (F&B) and food manufacturing companies expanding overseas, DBS announced that it has established a dedicated F&B coverage team to better serve these customers.
F&B customers will be able to tap into the bank's expertise in financial structures, cash management and foreign exchange solutions to help better manage their cashflow. In addition, customers can benefit from DBS' Asian network, and its domain knowledge in areas such as rental, manpower and taxation in the markets they seek to expand into.
The SME Banking coverage team comprises 15 relationship managers and credit specialists who have close to 200 years of banking experience between them. The team is supported by two senior sector specialists from the bank's Group Research team.
While banking the F&B sector is not new to DBS, in the last 18 months, the bank saw four in ten of its F&B SME customers expand overseas, with top expansion markets being tier-two cities in markets like China, Indonesia and Taiwan. This is a two-fold increase over the last five years. The overseas expansion is driven by limited growth opportunities in Singapore for F&B companies.
Joyce Tee, DBS Group Head of SME Banking, said, "Even though Singaporeans eat well and dine out regularly, our customers tell us that F&B growth opportunities in Singapore are limited due to high manpower and rental costs. As a result, having cut their teeth in Singapore's competitive F&B scene, they are exploring regional markets to grow their business."
One such company is Select Group, which has familiar household names such as Peach Garden, Hong Kong Sheng Kee Dessert and Pho Street in its stable of brands. It recently partnered DBS to expand into Jakarta, Indonesia.
Mr Vincent Tan Chor Khoon, Chief Executive Officer of Select Group, and President of the Restaurant Association of Singapore, said that the company's expansion into Indonesia was smooth as it had an experienced and committed partner in DBS.
"For F&B companies based in Singapore, sometimes, the only way to grow our business is to explore new markets overseas which are growing faster than Singapore. Our regional markets are dynamic and also benefit from fast-growing urban populations which lead to greater purchasing power and easy access to labour. In addition, being a Singapore company also has its benefits as we are known for our dynamic food scene, high standards of quality and hygiene, and that in turn naturally attracts potential customers in new markets," he said.
Tee added that DBS' Singapore-based F&B companies' top three most preferred method of overseas expansion are spearheading the expansion effort themselves (66%), joint ventures (17%) and franchisee licenses (15%), while a small group of companies (2%) prefer to set up a representative office.
Today, F&B regional expansion is growing faster than other traditional industries. While F&B has typically been a domestic industry, the digital economy and revenue from their maturing businesses over the past decade has given F&B SME owners the tools and resources to find expansion opportunities overseas.
DBS has supported the growth and development of regional SMEs with a suite of digital products and services including DBS BusinessClass, a global social network for start-up and SME owners to seek business advice and opportunities; DBS Corporate Multi-Currency Account, where customers can manage up to 13 currencies in a single account; and DBS-Xero partnership, where SME customers can enjoy simplified bill payments. As a testament to the strides DBS has made in its SME digital strategy, today, over 90% of new SME accounts are opened online. For the full year of 2017, SME Banking income grew 11% year on year to a record $1.1 billion.
About DBS
DBS is a leading financial services group in Asia, with over 280 branches across 18 markets. Headquartered and listed in Singapore, DBS has a growing presence in the three key Asian axes of growth: Greater China, Southeast Asia and South Asia. The bank's "AA-" and "Aa1" credit ratings, is among the highest in the world.