Royal Bank of Scotland's Polymer £10 Note To Enter Circulation on October 4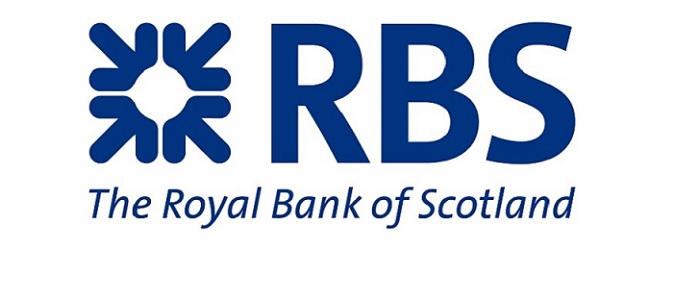 The Royal Bank of Scotland is to issue its first £10 polymer note to the general public on Thursday, October 4.
The £10 note features an illustration of Scottish mathematician and astronomer Mary Somerville and is the second in a new series of 'Fabric of Nature' themed notes made from De La Rue's Safeguard® polymer material. The choice of Mary Somerville for the note was made following a public vote across social media.
The new note contains a variety of new security features, making it difficult to counterfeit but easy to authenticate, and is the first Royal Bank of Scotland note to feature raised braille details to help the visually impaired.
Behind Mary's portrait sits an illustration of her hometown of Burntisland. In a nod to her astronomical work, a moon diagram taken from her book, Mechanism of the Heavens, appears when the note is viewed under UV light. The reverse of the note features a pair of otters, most commonly seen in the UK on the West of Scotland. The note also features words from acclaimed Scottish poet, Norman MacCaig.
Speaking at the launch at the bank's flagship St Andrew Square branch in Edinburgh, CEO Ross McEwan said: "At the Royal Bank of Scotland, we feel that a banknote's value is more than just the figure printed across its front – it is our symbol which lives in people's pockets and touches everyday lives.
"It has been 30 years since we produced a new £10 note and as the Royal Bank of Scotland, we wanted the public to help influence the design. They helped influence our theme of Fabric of Nature and helped us consider the impact Mary Somerville has had on our understanding of the world in which we live. It is fitting that our most advanced note yet will carry her portrait."
The new £10 note will be 15% smaller than its paper equivalent and the new material will be cleaner, more secure and more durable than traditional cotton notes, on average lasting 2.5 times longer.
The creation of the new note involved a number of key Scottish arts organisations and designers including Graven Images, Nile, Stucco, Timorous Beasties, O'Street and the Glasgow School of Art. In total, 27 different designers and artists have been involved in its development.
Face of upcoming £20 note unveiled
The new £20 note will feature philanthropist and entrepreneur Catherine Cranston, famous for the Willow Tearooms. Catherine, from Glasgow, made her mark for her series of tearooms across the city.
Her flagship venue, The Willow Tearooms, became part of Scotland's design heritage due to an interior created by Charles Rennie Mackintosh. The tearooms made a cultural impact by offering venues where women could enter unchaperoned. Following her death in 1934, some of her estate was left to support the poor and the homeless in the city.
Malcolm Buchanan, Chairman of Scotland Board, Royal Bank of Scotland, said: "As a bank we celebrate entrepreneurialism and creating opportunity, and Catherine Cranston embodies that spirit. Catherine will follow Nan Shepherd and Mary Somerville in gracing notes fit for a modern age and one that will serve customers across Scotland for years to come."
The new £20 note, which will also be made of polymer, is expected to enter circulation in 2020. Royal Bank of Scotland has been issuing banknotes since 1727 and has an average of £1.5bn worth of notes in circulation on a single day.