DBS is first Singapore Bank to Join Global Sustainability Index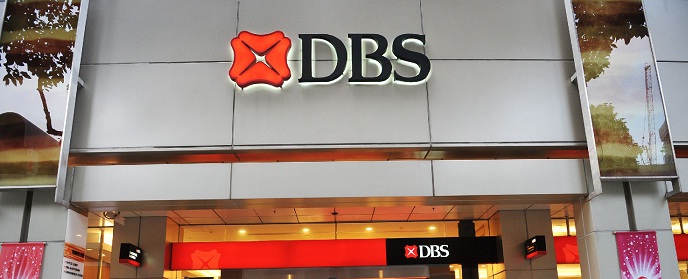 Inclusion in FTSE4Good Index an affirmation of DBS' commitment to sustainability
DBS Group Holdings is the first Singapore bank to be included as an index constituent of the FTSE4Good Global Index, comprising more than 800 companies who have demonstrated good ESG (Environmental, Social and Governance) practices, from around the world. DBS was also the top index constituent in the FTSE4Good ASEAN 5 Index. Inclusion in the FTSE4Good Index means that DBS is now one of eight Singapore-listed companies to be globally recognised for its ESG practices.
Launched in 2001, the FTSE4Good Index Series is a series of benchmark and tradable indexes for ESG investors. It identifies companies that demonstrate strong ESG practices. To be included in this index, companies are independently assessed across more than 300 data points, which are applied according to the sectors and countries in which they operate.
According to FTSE Russell, the consideration of ESG factors is now a core focus for many large institutional investors across asset owners, asset managers, consultants and banks. According to data from Global Sustainable Investment Alliance[1], over USD22 trillion of assets are being professionally managed under responsible investment strategies, an increase of 25% since 2014.
Mikkel Larsen, Co-Chair of DBS' Sustainability Council said: "DBS' inclusion in the FTSE4Good index, one of the world's foremost indices that recognise ESG performance, now places us on the global stage. This is an affirmation that our sustainability efforts are on the right path, and we look forward to introducing more innovative initiatives to support Singapore and the region's sustainable development agendas."
In recent years, DBS has been strengthening its sustainability agenda in various ways. Last month, the bank issued its first green bond with an issue size of USD500 million, to support the financing of green assets. It was the sole bookrunner of Singapore's first corporate green bond in March 2017. The bank also played an instrumental role in bringing to market the world's first listed social sustainability bond – the Women's Livelihood Bond, a USD8 million bond that provides loans to social enterprises and microfinance institutions, positively impacting the livelihoods of more than 385,000 women in Cambodia, the Philippines and Vietnam.
In addition, the DBS Foundation seeks to create social impact by championing social entrepreneurship in Asia, to address Asia's evolving social needs. To date, DBS has reached out to more than 23,000 SEs and supported over 170 SEs with more than SGD 4 million in grant funding.
As a responsible corporate citizen, there are ongoing efforts across the bank to cut its carbon emissions, such as incorporating sustainable designs and practices into DBS offices and branches. DBS was the first bank in Singapore to achieve the Green Mark certification endorsed by the National Environment Agency for its branch network in Singapore. Overall, the bank has received the certification for over 20 branches, with two receiving a Gold Plus Green Mark Award. In addition, the bank was conferred the BCA Green Mark Platinum and Gold Award for DBS Asia Central and DBS Academy earlier this year. DBS was also the first Asian bank to have its global international express shipments carbon neutral with the DHL GoGreen initiative.
DBS is also the first Singapore bank to adopt the Global Reporting Initiative (GRI) G4 Sustainability Reporting Guidelines in its 2015 annual report. GRI is an international independent standards organisation that helps businesses, governments and organisations understand and communicate their impact on sustainability issues.
For more information, please visit https://www.dbs.com/sustainability/default.page.
About DBS
DBS is a leading financial services group in Asia, with over 280 branches across 18 markets. Headquartered and listed in Singapore, DBS has a growing presence in the three key Asian axes of growth: Greater China, Southeast Asia and South Asia. The bank's "AA-" and "Aa1" credit ratings, is among the highest in the world.