RoboMarkets to Sponsor the 56th European Championship Sporting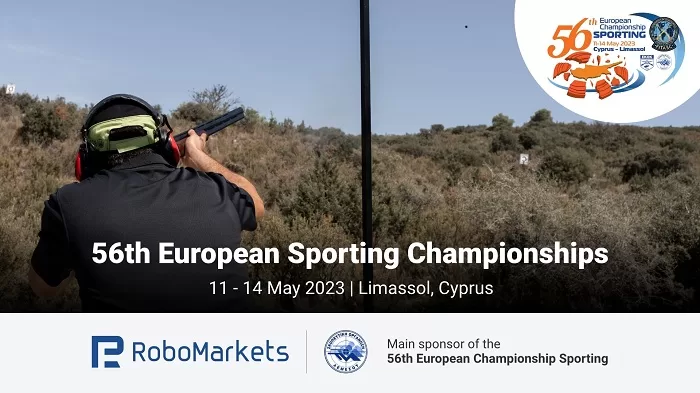 Limassol, Cyprus – RoboMarkets, a European brokerage company, is pleased to announce its sponsorship of the 56th European Championship Sporting, taking place from 11 to 14 May 2023 in Limassol, Cyprus. The event is part of LEMESIA 2023, an international sports festival featuring various athletic competitions and cultural events.
The 56th European Championship Sporting is a major event in the sporting calendar, and RoboMarkets is honoured to be the main sponsor. The championship will feature some of the best shooters from all over Europe who will compete in various categories including individuals and teams. The competition promises to be an exciting four-day event, featuring challenging targets and thrilling performances.
As the main sponsor of the event, RoboMarkets will be supporting the championship and contributing to the promotion of shooting sports across Europe. This partnership is an excellent opportunity for RoboMarkets to demonstrate its commitment to supporting local communities and fostering healthy competition.
The competition will be held at the Limassol International Shooting Range in Limassol's stunning countryside, renowned for its scenic beauty, making it a perfect location for this type of event. Participants will have access to the club's facilities and equipment for a top-notch experience throughout the event.
For more information about the championship and LEMESIA 2023, please visit https://www.fitasc.com/uk/competition/view/964-compet.
About RoboMarkets
RoboMarkets is a financial brokerage company operating under CySEC license No. 191/13. RoboMarkets offers investment services in many European countries and provides traders working in financial markets with access to its proprietary platforms. Visit www.robomarkets.com to find out more about the Company's products and activities.