RLC Residences Goes Back to Its Roots, Officially Launches Newest Premium Development in Cebu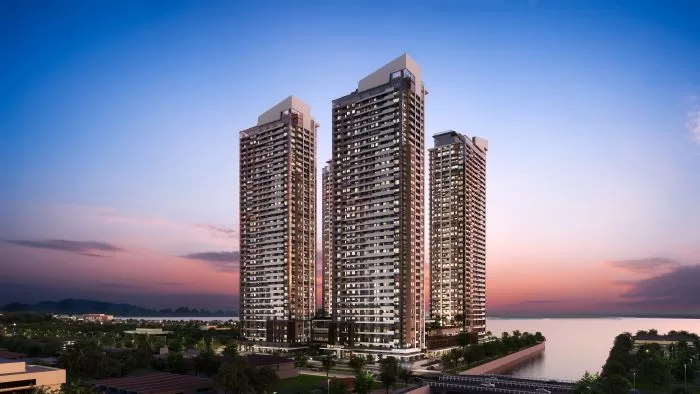 Cebu continues to be the biggest real estate location outside Metro Manila. The demand continues to increase, with the take-up for upscale residential development increasing from 6% in 2020 to 24% in 2021[1]. Meeting this demand is RLC Residences' Mantawi Residences, the developer's newest premium development strategically located along Ouano Avenue where thriving Cebu City and Mandaue meet. 
RLC Residences unveiled Mantawi Residences at a grand launch event on April 14, 2023, at NUSTAR Resort and Casino. The event was attended by Senior Vice President and Business Unit General Manager John Richard B. Sotelo, Senior Director Marketing Head and Chief Integration Officer Karen Cesario, and Assistant Vice President and Business Development and Design Head Stephanie Anne Go. The launch was also graced by brand ambassador Heart Evangelista. 
"We are happy to come back here in Cebu with another promising project that is Mantawi Residences. We are very proud to finally unveil this development that we envisioned for our future residents who are on the lookout for a home and investment that they can proudly call theirs," said Chad Sotelo.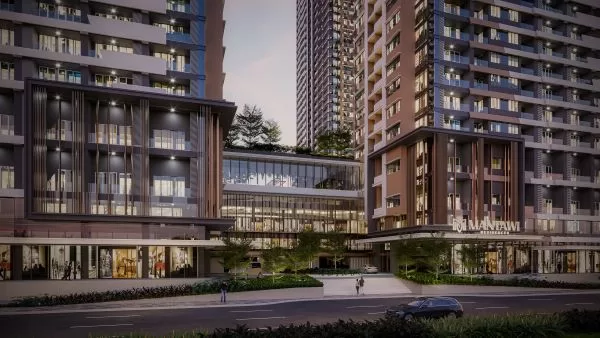 Cebu as RLC Residences' roots 
The premium property marks RLC Residences' return to its roots, after the successful launches of its existing developments in Cebu. John L. Gokongwei, Jr., who grew up in Cebu with his family, built and established the strong foundation of the Gokongwei Group. The peddler-turned-successful businessman alludes to Cebu as the place where he learned his values in life and realized the true meaning of progress.
Driven by his bold and enterprising ideas, John Gokongwei led the rise of one of the largest and most diversified Filipino conglomerates. Its roster of companies includes JG Summit Holdings, Inc., which houses the real estate giant Robinsons Land Corporation. His outlook and courage to explore multiple opportunities is a guide that RLC Residences proudly follow as it develops condominiums in strategic locations, aiming to empower people to live their best lives.
"We at RLC Residences feel that Mantawi Residences is a project that best represents Mr. John's vision, which is to continuously search for opportunities and move successfully in life. That's why we designed this condo development with unique and high-quality features that can support our future residents' quest for success," shared Sotelo.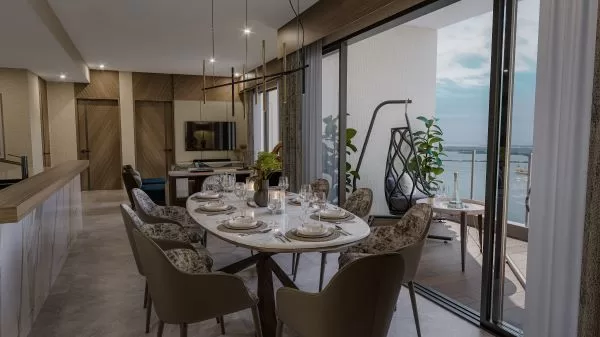 Mantawi Residences: Cebu's next frontier of progress 
Mantawi Residences is located at the heart of Ouano Avenue in Mandaue City, and is near academic institutions, shopping destinations, and hospitals. The area is also currently being modernized to become the main gateway of Cebu City. One of the key projects in the area is the Department of Environment and Natural Resources' rehabilitation of the Mahiga River.
The property is also accessible to two progressive cities: Mandaue and Cebu City, and is only 5 kilometers away from Cebu-Cordova Link Expressway – considered to be one of the progress indicators in the area. Future developments are also on the pipeline, as the Mandaue government plans to develop the Metro Cebu Expressway and the Cebu Bus Transit plus turning the Cebu International Port into an international cruise docking area. Another key program is the development of a premier waterfront development featuring a commercial space, and a luxury district.
Beyond its strategic location, Mantawi Residences also promises spacious living spaces and built-in smart home devices to its residents. The development is proud to offer its exclusive and spacious penthouse units with multiple loggias where residents can conveniently appreciate the beautiful city skyline of Cebu. Mantawi Residences is also home to one-, two-, and three-bedroom units with upgraded home furnishings – all generously spaced so homeowners can conveniently live their best life.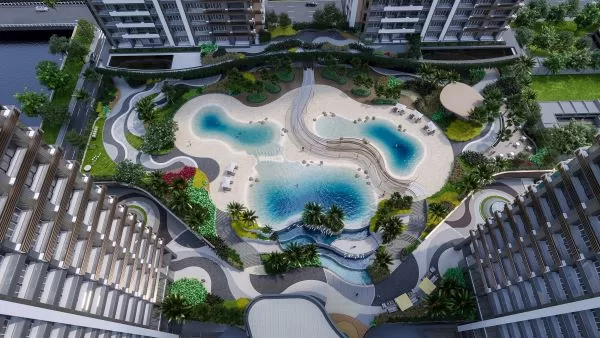 The upscale development is also proud to introduce its 1.3-hectare amenity area, where hyper-sized and above-standard facilities will soon be made available. The property is set to feature an abundant variety of landscaped areas, beach-inspired swimming pools, a cascading water wall, a pet park, an outdoor play area, and many more. The property will also offer a curated retail experience on the ground floor, featuring global brands, so life's necessities and luxuries are within easy reach.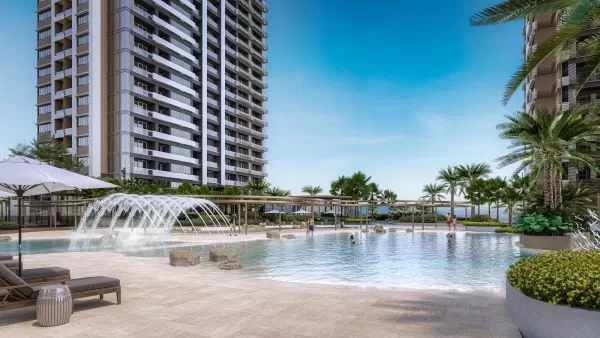 "Mantawi Residences perfectly captures RLC Residences' Raise, Live, Connect vision. With this property, we aim to raise the standards of living in Cebu, so residents can live smart and productive lives while they connect with their loved ones," shares Sotelo.
To know more about RLC Residences and Mantawi Residences, please visit rlcresidences.com.
[1] https://www.colliers.com/en-ph/research/radar-cebu-residential-real-estate-2022