Relaxing After a Busy Day | Entertainment Ideas for Students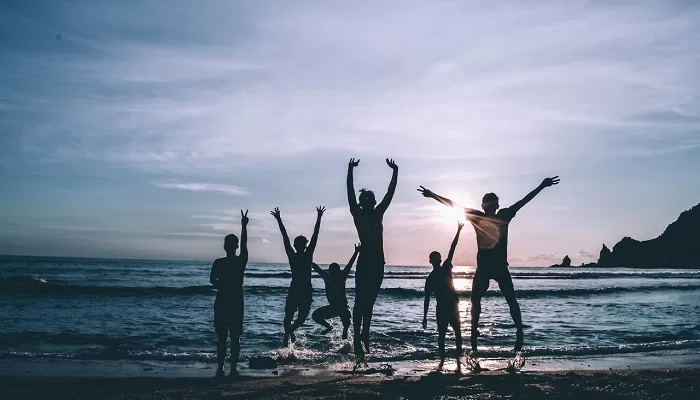 College life can be hectic, with many students choosing to drop out before their graduation. Surveys show that close to one-third of students enrolled in four-year colleges fail to graduate. Also, hectic schedules can have negative implications for one's mental and physical health. Maybe you have a part-time job that eats up much of your time, or maybe you have been stuck in traffic or have relationships. Not taking care of yourself is not just bad for your mental and physical health but can also affect your grades. You need to create space to relax and take care of yourself. In this article, we look at entertainment ideas that students can use to unwind after a busy day.
Take Short Regular Breaks
If you find yourself getting exhausted at the end of each day, it may be that you are stretching yourself too thin. Consider taking short five-minute breaks between on-hour tasks to focus on yourself. It does not matter how effective you are. If you don't take breaks, your mind may wander, and you end up wasting valuable time. Consider taking a break from your busy life, even if it an assignment to refresh and relax. You will come back more energized and motivated. Don't worry if you have too many assignments as you can always buy an essay from professionals online.
Maintain Physical Activity and Exercise
Research shows that a great way to relieve stress and unwind is exercise. Physical activity is not just good for your mental health as a student but also helps fight lifestyle diseases like diabetes, cardiovascular diseases, and obesity. Even just a simple thirty-minute walk can help you to relax and allow your brain to reboot. Exercise routines can also be very entertaining and is a healthy way to spend your free time. With exercise, what is important is regularity, rather than intensity.
Listen to Your Favorite Music
Music is not just for entertainment since research shows many benefits of jamming to your favorite tunes. Instrumental music has been shown to improve productivity and task performance. Slow and classical music is also useful if you want to relax and practice mindful meditation. You ease your mind after a busy day and improve the quality of your sleep.
Connect With Your Friends and Family
One amazing way to have fun and take a break from a busy life as a student is to connect with your loved ones. Issues like homesickness are significant factors in students' decision to drop out of college. Also, research shows that having a social support system is important for resilience and stress relief. If you are facing a hard time in college or need to relax and have fun, consider reaching out to friends and family. You can have easy conversations, listen to music, or play games. Even a dinner date can be enough to help you reboot and refocus.
Work on a Brainteaser
Wondering how to entertain yourself while building your intelligence? How about a brainteaser. Solving crossword puzzles, for instance, allow you to take a break from academics without taking part in potentially risky ventures. The puzzles are an amazing exercise for your brain.
Sing and Dance Your Heart Out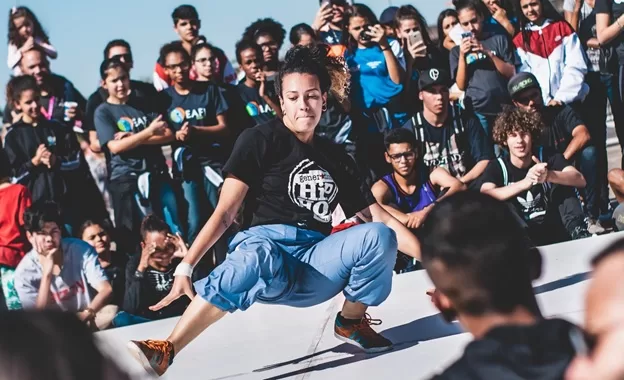 Singing or dancing are amazing ways to unwind. You could even sing along to your favorite tunes in your room, or you could join a music or dance class. Dancing offers physical activity while helping you to unwind and have fun. Both options are amazing for boosting your mood.
Consider Acupressure
Feeling overwhelmed with the hectic nature of college life? You are not alone. Many students have to deal with more workloads than ever, relationship problems, and financial challenges. If you require immediate release, consider acupressure therapy. This is a massage treatment popularized for balancing the body circulation of energies and fluids.
Unplug for Technology
People are becoming increasingly reliant on technology, spending most of their time going through social media posts and watching movies. Maybe what you need to unwind is to step back from all the stimulation and be present in the moment. Turn off all your devices when you want to decompress after a busy day or week. If you keep looking through your phone, you are always processing fresh information, which can be a source of additional stress.
Here, we have looked at some entertaining ideas for college students who want to unwind after busy schedules. Sometimes, all you need to is relax and watch a movie to get away from the reality of a stressful life. Movies can be your escape, allowing you to relax and enjoy life. Also, having a movie night with friends allows you to trigger conversations and bond. Just make sure to plan and create time for such events.