Reinvented SAP SuccessFactors Mobile Delivers Unmatched Employee Experience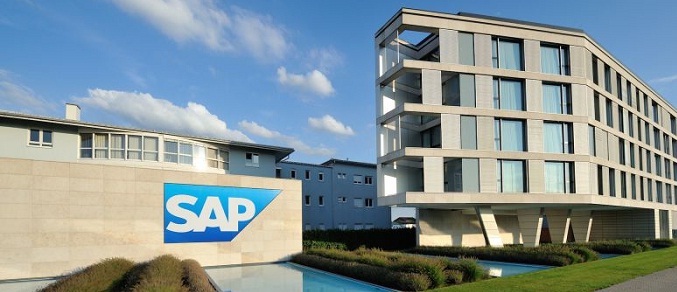 SAP SE (NYSE: SAP) announced a completely new design of the SAP® SuccessFactors® Mobile app for iOS, to be made available on the Apple App Store later this month.
Driven by the partnership between Apple and SAP, the new iOS design will help revolutionize the HR experience for employees and managers, increasing engagement and impact of the SAP SuccessFactors human capital management (HCM) solutions across more than 47 million users worldwide. This announcement was made at SuccessConnect® in London taking place June 12-14 at the ExCel London.
Mobile access is critical in today's digital workforce, where success depends on being faster, smarter and more connected than the competition. SAP SuccessFactors Mobile helps to increase business agility by providing instant access to HR services across the SAP SuccessFactors HCM Suite, eliminating unnecessary delays when employees are on the go. HR can now deliver a differentiated employee and manager experience that is continuous, live, intelligent and connected. By putting people at the heart of digital transformation in the workplace, employees are more engaged and productive.
"Brooks Brothers is the longest-running retailer in the United States, and we take a lot of pride in our history of putting people first — both customers and our associates," said Justin Watras, director of Talent Management and Organizational Effectiveness at Brooks Brothers. "As a brand pursuing rapid global expansion, our talent strategy has had to be aggressive and transformational. We've added new functionality nearly every quarter, and SAP SuccessFactors solutions continue to raise the bar — mobile being a big part of that. Giving our leaders and staff the ability to conduct HR processes — whether it's accessing the organizational chart, approving transactions, sending onboarding materials or providing performance feedback — from any device has really driven efficiencies and elevated our performance culture."
"Our digital transformation strongly involves HR with our 'Mobile and Cloud First' approach based on SAP SuccessFactors solutions," said Aleš Drábek, chief digital and disruption officer at Conrad Electronic. "We believe our employees should be able to work from anywhere, anytime. As an electronics retailer looking to increase the number of products from 750,000 to 10 million in the B2B market in just a couple of years, remaining an attractive employer in the region is critical. SAP SuccessFactors solutions — all optimized for mobile — not only save time and empower users, but they also take the workforce and HR into the future to support the company's overall digitalization."
The SAP SuccessFactors Mobile app has been redesigned by combining the award-winning SAP Fiori® user experience with a best-in-class Apple iOS experience. Updates now available to SAP SuccessFactors Mobile users include:
Continuous performance management and performance reviews
Learning certificates, history, task checklist, catalog search and approvals
Time sheets
Time-off requests and approvals
Updated search and org chart
Unified experience across iPhone and iPad
User experience enhancements such as simplified to-do screen, redesigned manager team view and reorganized people profile
"Consumer technology now sets the baseline for workplace technology," said James Harvey, global head of Engineering and Service Delivery Operations at SAP SuccessFactors.* "Employees are demanding intuitive, easy-to-use tools to do their work, connect and communicate. The SAP SuccessFactors Mobile app gives employees on-demand access to our industry-leading solutions from their device of choice. We're excited about our partnership with Apple because it takes our commitment to meeting employees where they are a step further so we can truly help companies maximize productivity, engagement and passion."
About SAP
As market leader in enterprise application software, SAP (NYSE: SAP) helps companies of all sizes and industries run better. From back office to boardroom, warehouse to storefront, desktop to mobile device – SAP empowers people and organizations to work together more efficiently and use business insight more effectively to stay ahead of the competition. SAP applications and services enable more than 350,000 business and public sector customers to operate profitably, adapt continuously, and grow sustainably. For more information, visit www.sap.com.