IBM Brings Identity-as-a-Service to Hybrid Cloud Environments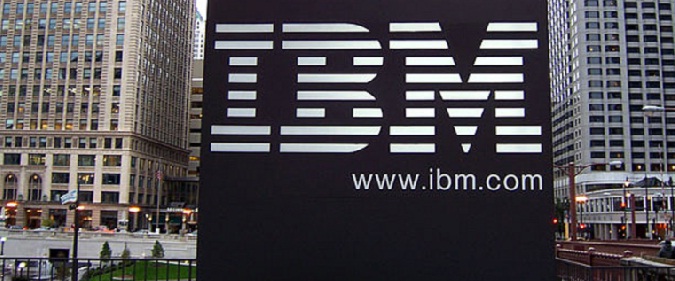 New Service Enables Enterprises to Speed Business Agility in Adopting Cloud Applications Across On-Premise and Cloud Environments, and Helps Improve Employee Productivity with Single Sign-On from Any Device
IBM (NYSE: IBM) announced a new service, delivered via the IBM Cloud, designed for managing how employees gain access to their preferred business applications.  IBM Cloud Identity Connect is a new Identity-as-a-Service (IDaaS), which helps provide users with rapid access to thousands of popular cloud apps while enabling single sign-on (SSO) to their applications, whether from the cloud or on-premise.
As the workforce becomes more mobile, managing and securing multiple identities across a business becomes more complex on mobile and IoT devices, desktop environments and internet services. These complications are magnified as enterprises continue their journey to the cloud and try to bridge from their traditional on-premise tools and operate in a new hybrid world. According to Gartner, "hybrid will be the most common usage of the cloud — but this will require public cloud to be part of the overall strategy."1
"Businesses need to infuse identity everywhere. Cloud Identity Connect makes it easier than ever before for customers to inspire productivity and efficiency – while helping to ensure their enterprise is securely managed and can effectively transition to the cloud," said Jason Keenaghan, Director of Strategy and Offering Management, IAM and Fraud, IBM Security. "Regardless of where an organization is in that transition process, IBM is now positioned to scale on-premise and cloud offerings to help meet the unique needs of nearly any business at any time."
IDaaS for Maximum Efficiency and Manageability
IBM offers a family of tools for identity and access management under the IBM Cloud Identity brand. The portfolio includes a full spectrum of IDaaS offerings that provide seamless access to applications across cloud, on-premise, mobile and IoT devices and hybrid environments. The IDaaS solutions give enterprises access management capabilities born-on-the-cloud without sacrificing their existing investments.
IBM Cloud Identity has now been expanded to offer the following services:
Cloud Identity Connect: As enterprises transition from on-premise to cloud, this new service delivers a simple, one-click activation process designed to help businesses protect their existing infrastructure investments and bridge services to the cloud. Administrators and app owners can easily add new SaaS apps and manage workforce access, while creating a unified end user catalog and app portal for fast, intuitive access.
Cloud Identity Service: IBM's comprehensive suite of identity and access management capabilities enables organizations to fully adopt cloud for their entire IAM program.  IBM  Cloud Identity Service delivers deep capabilities across Identity Governance, Web Access Management, and Federation, and supports Business-to-Enterprise (B2E), Business-to-Business (B2B), and Business-to-Consumer (B2C) use cases for multi-faceted user populations and was recognized by Gartner in its Critical Capabilities for Identity and Access Management as a Service, Worldwide report2.
IBM MaaS360 UEM: For organizations using or needing unified endpoint management (UEM) for mobile devices, IBM's MaaS360 offering will now deliver embedded access management capabilities out-of-the-box. This will enable end users to receive a more seamless SSO experience across a combination of web and native mobile applications, even when transitioning between devices such as mobile and desktop.  Additionally, enterprises will be able to maintain stronger security controls, by implementing conditional application access based on user-defined policies.
IBM is providing IBM Cloud Identity Connect as a free one-year subscription for up to five applications, for customers of IBM Cloud applications like IBM Verse and IBM Connections Cloud, as well as partner offerings like Box from IBM. IBM Cloud Identity Connect is also available as a standalone 30-day free trial.
IBM Cloud Identity Connect will be available on June 15th in the IBM Cloud Marketplace.
About IBM Security
IBM Security offers one of the most advanced and integrated portfolios of enterprise security products and services. The portfolio, supported by world-renowned IBM X-Force® research, enables organizations to effectively manage risk and defend against emerging threats. IBM operates one of the world's broadest security research, development and delivery organizations, monitors 35 billion security events per day in more than 130 countries, and holds more than 3,000 security patents. For more information, please visit www.ibm.com/security,