Reebok and The Animals Observatory Unveil Sea Monster-Inspired Kids Collection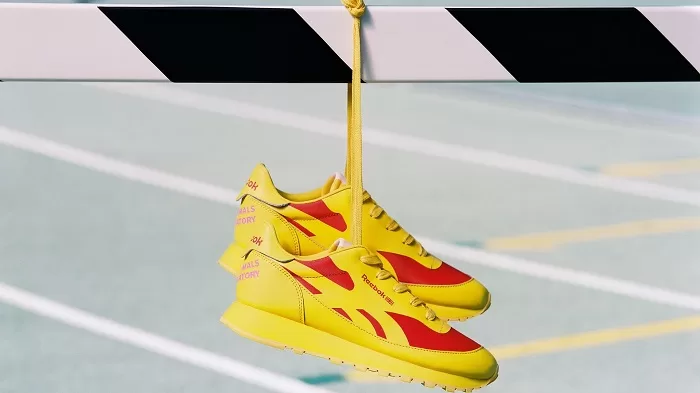 Reebok unveils a footwear collection with Barcelona-based children's fashion brand, The Animals Observatory. This is the fourth capsule that has been created between the two brands since 2018 and features one of Reebok's most iconic silhouettes: the Classic Leather.
"The Animal Observatory's Reebok designs are a tribute to the Reebok brand," said Laia Aguilar, creative director of The Animals Observatory. "My intention was to appeal to a sense of brand pride with a simple idea and an individual design to encourage people to connect as part of the Reebok tribe."
The shoes will be available in four colorways: Cobalt, Race Red, Always Yellow and Boulder Brown. Each colorway is inspired by legends of the sea and those that play in it. Some of the shoes draw color cues from sea divers while others reference fictional marine monsters that infuse imagination into the silhouette. All four pairs include a deconstructed nylon underlay with leather overlays to illustrate the depth of the sea.
The Reebok x The Animals Observatory collection will be available in infant, preschool and grade school sizes starting at $50 on October 14th on Reebok.com/the animals observatory and theanimalsobservatory.com.
About The Animals Observatory
The Animals Observatory is an innovative brand whose mission is to convey the beauty of childhood and of family moments through garments. The brand was founded in 2015 and works with a multidisciplinary team with the aim to research and develop creativity in the fashion industry through imaginative and out-of-the-box collections under the guidance of the brand's Creative Director: Laia Aguilar. The Animals Observatory believes in children as individuals. Ever since the foundation, ethics and human rights have been placed at the heart of all decisions. For more information, visit theanimalsobservatory.com.