RCBC Helps SMEs Achieve Sustainable Development Through Digitalization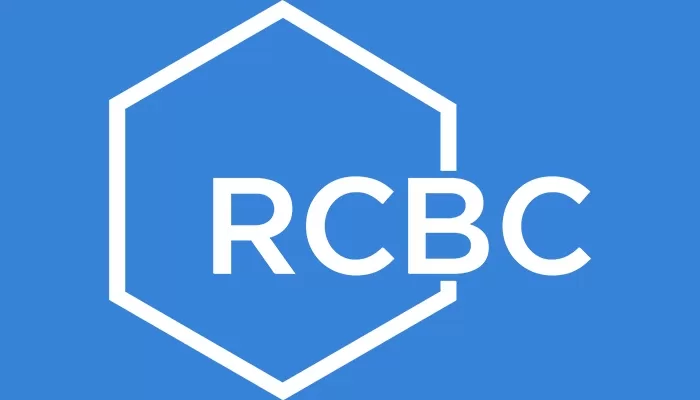 By using more digital products, small and medium enterprises (SMEs) can reduce both operating expenses and time.
RCBC First Senior Vice President and Head of SME Banking Group (SMEBG) Maria Angela Tinio said digital products do not only help SMEs save on cost and time, but inherently become sustainable and environment-friendly.
"By empowering our SME clients with digitized banking solutions – like Check Scan or PayPortal
– we are also encouraging them to integrate sustainability practices into their business operations," Tinio said.
In 2021, the bank introduced digitized cash management services such as disbursement, collection and payment systems that are easily accessible and more efficient. These include RCBC Checkscan, PayPortal and the most recent solution, QRPay, among others.
RCBC CheckScan is a first-in-market cash management solution that enables clients to process bulk checks safely and efficiently through digitalization.
Last year, RCBC launched an additional feature to this solution, which is called Mobile CheckScan. This allows businesses to process their check deposit transactions using their mobile devices.
RCBC PayPortal, on the other hand, is a one-stop shop online payment enabler for businesses. It aids in the collection of sales settled via e-commerce payments.
QR Pay uses QR PH, the Philippines' national QR code standard initiated by Bangko Sentral ng Pilipinas (BSP) which allows interoperable payments solutions. This means RCBC-enrolled billers can accept payments from customers using other banks or electronic money issuers (EMIs).
Last year, the number of SMEs enrolled in RCBC's digital products doubled compared to 2020.
In 2021, RCBC's SMEBG had also set a record-high in onboarding of new accounts, higher by 33% than the group's average pre-pandemic level of new accounts per year. This, after digitizing their own processes which resulted in faster credit approvals and enabling SMEs gain faster access to financing.
"The digital acceleration initiatives that resulted in faster approval and more efficient process paved the way for this growth. The group envisions this momentum to propel its success in 2022 as it frontloaded the integration of these accounts into its portfolio during the first half of the year," Tinio pointed out.
RCBC has been at the forefront of Sustainability, pioneering innovations and solutions that have meaningful impact to the environment and the community.