RBC's New Virtual Reality Experience Allows Clients to Immerse Themselves in the World of RBC Rewards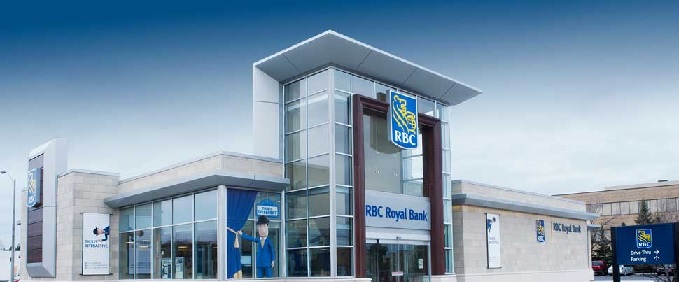 RBC is changing how people interact with their RBC Rewards Program with its first interactive virtual reality (VR) experience launched within the Avion Holiday Boutiques. The VR technology gives RBC Rewards clients the ultimate "try before you buy" experience by taking them on an immersive journey into the world of rewards, allowing clients to experience the benefits of the rewards in a tangible way while making their redemption decisions. The launch marks the first time in the world that a bank has connected its clients to a loyalty program through VR.
"It is important that we continue to provide differentiated experiences for our clients,' said Jacquelina Calisto, vice-president, Loyalty & Rewards. "By leveraging virtual reality technology, we are able to create an engaging and unique experience for our customers, while demonstrating our commitment to innovation."
Through the RBC Avion Virtual Reality Experience, clients can take a virtual trip to a sunny tropical beach, luxury golf course or dream kitchen. Once immersed in the environment of their choice, they are presented with a carousel of related products where they can select a product which then 'floats' towards the user and provides a 360-degree view. All the products featured are available to RBC clients for redemption using RBC Rewards points.
"Virtual reality provides clients the ability to experience the robustness of our loyalty program – whether it's exploring where their next vacation could be or shopping for merchandise," said Calisto. "As we evolve VR, you can imagine redeeming RBC reward points directly within the VR experience, providing a seamless journey from try to buy."
Providing real value to clients in an accessible way is a key component of RBC's virtual and augmented reality program that promises to use the strengths of the technology, rather than simply virtualizing the existing experiences.
RBC clients who aren't able to visit the Avion Holiday Boutiques can experience the RBC Avion Virtual Reality Experience by using Google Cardboard. Select branches across Canada are offering Google Cardboard to clients who, after visiting AvionVR.com, can use their smartphones to interact with the three scenes.
Following the launch of the RBC Rewards app, which allows rewards members to track, browse and redeem points across a variety of options including travel, the RBC Avion Virtual Reality Experience is further proof of RBC's commitment to investing in new technologies to support one of the largest loyalty programs in Canada.
"In a world that is changing so rapidly, it is important that we continue to innovate and test new technologies to stay relevant to clients," says Sean Amato-Gauci, executive vice-president, Digital, Payments and Cards, RBC. "We see a future where virtual and augmented realities will impact the way people make purchases, from everyday shopping to buying a home."
About RBC Rewards
As one of Canada's premier providers of loyalty programs, RBC has the reward options that help clients get the most from their points. From using points to pay down their credit card balances with Payback with Points to exciting merchandise, travel and gift cards redemptions, Canadians have flexibility and choice in how they use their points. For more information, please visit www.rbcrewards.com.
About Avion Holiday Boutique & Experiences
The Avion Holiday Boutique helps take the stress out of holiday shopping for Avion cardholders by providing a unique and exclusive shopping experience. The Avion Holiday Boutique is RBC's way of thanking Avioners and showing appreciation for their loyalty. The Boutiques will be open until December 31, 2016 in Yorkdale Shopping Centre in Toronto, ON and Metropolis at Metrotown in Burnaby, BC. Avion Holiday Experiences will be open at the Halifax Shopping Centre in Halifax, NS, and the St. Laurent Shopping Centre in Ottawa, ON.
About RBC
Royal Bank of Canada is Canada's largest bank, and one of the largest banks in the world, based on market capitalization. We are one of North America's leading diversified financial services companies, and provide personal and commercial banking, wealth management, insurance, investor services and capital markets products and services on a global basis. We have over 80,000 full- and part-time employees who serve more than 16 million personal, business, public sector and institutional clients through offices in Canada, the U.S. and 36 other countries. For more information, please visit http://www.rbc.com/.‎