RBC Global Asset Management Inc. Launches RBC Retirement Portfolios and New Education Centre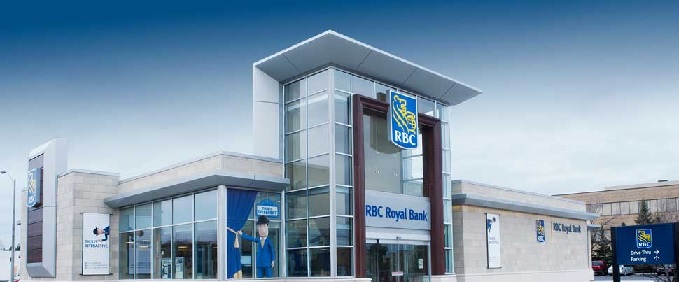 RBC Global Asset Management Inc. (RBC GAM Inc.) announced the launch of RBC Retirement Portfolios, a unique solution bringing over 30 years of asset allocation experience to help investors reach their retirement goals.
RBC Retirement Portfolios offers a choice of seven portfolios based on the investor's expected retirement date along with the RBC Retirement Income Solution. The solutions follow an innovative retirement timeline designed to meet the needs of investors throughout their investing lifetime. These precision-engineered portfolios combine investment management expertise with behavioural finance research to diversify investors' holdings, simplify their choices and manage volatility risk to help them stay focused on long-term plans.
"We are proud to continue to provide Canadian investors with award-winning investment management and the tools to help them reach their financial goals in a constantly changing retirement landscape," said Doug Coulter, president of RBC GAM Inc.
To complement the launch of these new portfolios, RBC GAM Inc. has introduced the Retirement Resource Centre, which is designed to help educate investors in planning for their future.
RBC Retirement Portfolios draw on our extensive portfolio management experience demonstrated by 30 years of success with RBC's Select Portfolios, which have weathered a wide range of market environments and have been meeting the needs of investors looking for well-balanced diversified portfolios since 1986.
The management fees for RBC Retirement Portfolios are outlined in the table below.
Fund

Series F

Series FT5

Series A

Series T5

Advisor Series
(Low Load)

RBC Retirement Income Solution
0.70%
0.70%
1.45%
1.45%

1.45%

RBC Retirement 2020 Portfolio
0.75%
0.75%
1.50%
1.50%

1.50%

RBC Retirement 2025 Portfolio

0.80%

–

1.80%

–

1.80%

RBC Retirement 2030 Portfolio
RBC Retirement 2035 Portfolio
RBC Retirement 2040 Portfolio
RBC Retirement 2045 Portfolio
RBC Retirement 2050 Portfolio
RBC Funds are offered by RBC Global Asset Management Inc. and distributed through authorized dealers. Please read the prospectus or Fund Facts document before investing. There may be commissions, trailing commissions, management fees and expenses associated with mutual fund investments. Mutual funds are not guaranteed, their values change frequently and past performance may not be repeated.
About RBC Global Asset Management
RBC Global Asset Management (RBC GAM) is the asset management division of Royal Bank of Canada (RBC) and includes institutional money managers BlueBay Asset Management and Phillips, Hager & North Investment Management. RBC GAM is a provider of global investment management services and solutions to institutional, high-net-worth and individual investors through separate accounts, pooled funds, mutual funds, hedge funds, exchange-traded funds and specialty investment strategies. The RBC GAM group of companies manage more than $390 billion in assets and have approximately 1,300 employees located across Canada, the United States, Europe and Asia.