Qatar Airways Announces Major Expansion In South Africa With Launch Of Flights To Durban And Frequency Increases To Johannesburg And Cape Town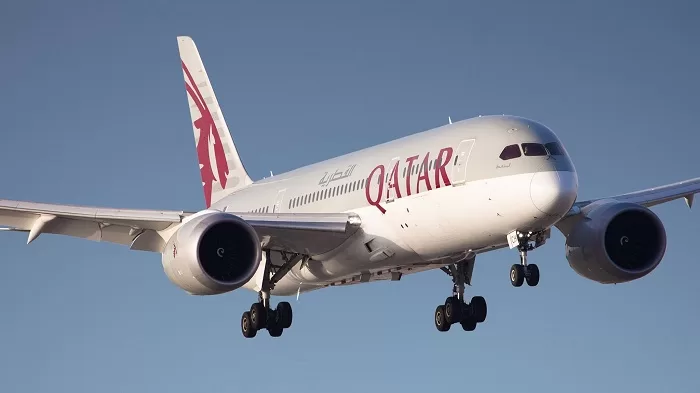 Airline to offer four new weekly flights to Durban as frequency to Johannesburg increases from 10 to 14 per week effective from 17 December 2015
Doha-based carrier to operate daily flights to Cape Town from 1 October 2015
Qatar Airways to operate 787 Dreamliner Service on all three destinations to South Africa – Johannesburg, Cape Town and Durban
DOHA, Qatar – Qatar Airways has announced a major expansion in South Africa with the launch of a new destination Durban while simultaneously increasing its weekly frequencies to Johannesburg. The airline will also increase its weekly frequency to Cape Town going up from five flights a week to a daily service.
Effective from 17th December 2015, the airline will launch four new weekly flights to Durban via Johannesburg bringing the total frequency to Johannesburg up from 10 weekly flights to a double-daily service. From 1st October 2015, Qatar Airways will be operating daily flights to Cape Town ahead of the busy 2015/16 winter travel season, an increase from five weekly flights this winter.
Durban will be Qatar Airways' third route to South Africa following Johannesburg and Cape Town, both of which started in January 2005. All three routes will be operated with a Boeing 787 Dreamliner.
 Durban is the second most important manufacturing hub in South Africa after Johannesburg with the presence of a number of major multi-national companies and is also famous for being the busiest port in the African continent. It is also seen as one of the main centres of tourism because of the city's warm subtropical climate and extensive beaches and is an exciting holiday destination thanks to its luxury resorts and adventure sports opportunities.The new Durban service and additional flights to South Africa will offer business and leisure passengers excellent connections to popular routes in Europe and the Far East such as London, Paris, Manchester, Frankfurt, Madrid, Beijing, Bangkok, Jakarta, Hong Kong and more.
Qatar Airways Group Chief Executive, His Excellency Mr. Akbar Al Baker said the airline's new home at the state-of-the-art Hamad International Airport in Doha will offer rapid and convenient connections for passengers from South Africa.
"At Qatar Airways we strive to provide our passengers with the best of service levels on ground and on board our modern fleet. We also provide our passengers with a strong global network of business and leisure destinations, and the city of Durban will be a welcome new addition to our extensive route map.
"Durban is an important gateway into South Africa and we are very confident that this route will be warmly welcomed like all our other routes in the African continent."
Africa is key to Qatar Airways' global network expansion strategy and the airline currently operates 140 flights per week to 19 African gateways. Since 2011 the airline has added the following African destinations to its global route network: Entebbe (Uganda); Kigali (Rwanda); Kilimanjaro (Tanzania); Maputo (Mozambique); Addis Ababa (Ethiopia); Djibouti International Airport (Djibouti) and Asmara (Eritrea).
Qatar Airways' Boeing 787 Dreamliner will be deployed on the new Durban route which offers passengers 254 seats across its Business and Economy Class, with its seats in Business Class reclining to 180-degree fully flat beds.
The airline's 787s are the world's first fully connected Dreamliners with wireless facilities enabling all passengers to remain in touch with friends and colleagues on the ground through the internet or SMS mobile texting. The 787 Dreamliners complement the ultra-luxurious customer service and experience Qatar Airways delivers to its passengers.
Qatar Airways has seen rapid growth in just 18 years of operation, to the point where today it is flying a modern fleet of 147 aircraft to 146 key business and leisure destinations across Europe, the Middle East, Africa, Asia Pacific, North America and South America.
The Doha – Johannesburg – Durban schedules starting from 17th December 2015 are:
Mondays, Tuesdays, Thursdays and Saturdays
Depart Doha QR1365 at 07:45, arrive Johannesburg at 15:20
Depart Johannesburg QR1365 at 16:20, arrive Durban at 17:35
Depart Durban QR1366 at 19:00, arrive Johannesburg at 20:15
Depart Johannesburg QR1366 at 21:15, arrive Doha at 06:05 (next day)
The Doha – Johannesburg double daily schedules starting from 17th December 2015 are:
Depart Doha QR1363 at 01:25, arrive Johannesburg at 08:45
Depart Johannesburg QR1364 at 14:30, arrive Doha at 23:20
Depart Doha QR1365 at 07:45, arrive Johannesburg at 15:20
Depart Johannesburg QR1366 at 21:15, arrive Doha at 06:05 (next day)
The Doha – Cape Town daily flight schedules starting from 1st October 2015 are:
Depart Doha QR1369 at 01:20, arrive Cape Town at 10:15
Depart Cape Town QR1370 at 12:45, arrive Doha at 22:50
Qatar Airways celebrated its one year anniversary, in October 2014, of joining the oneworld global alliance. Qatar Airways was the first Gulf carrier to join this global airline alliance, enabling its passengers to benefit from almost 1,000 airports in more than 150 countries, with 14,250 daily departures. The award-winning oneworld alliance was named the World's Best Airline Alliance 2014 by Skytrax for the second year running.
At the Farnborough Air Show, the airline placed an order for 100 Boeing 777X aircraft, taking Qatar Airways' orders to more than 340 aircraft with a value of US $70 billion.