POSB Launches Pilot of Singapore's First Video Teller Machines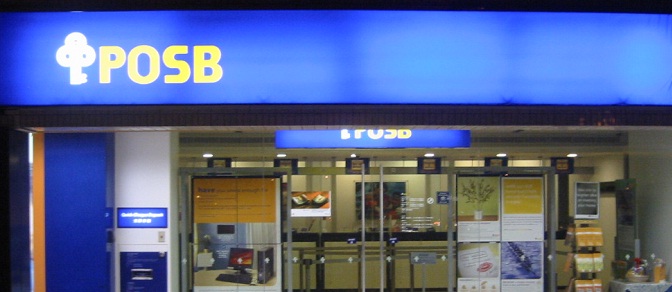 The machines, which come with live-video teller assistance, will soon be able to dispense internet banking tokens and debit cards round-the-clock
POSB, Singapore's most loved and oldest bank, is introducing another innovation to the local banking scene with the pilot of POSB Video Teller Machines (VTMs) – the first of its kind in Singapore. POSB VTMs will soon be able to provide round-the-clock branch banking services to customers, with the option of "face-to-face" assistance from bank tellers via live-video streaming. In addition to providing services such as balance enquiries, change of particulars and statement requests, the POSB VTMs will be also able to dispense internet banking security tokens as well as debit cards instantly. 
POSB VTMs complement the wide array of existing services provided by the bank and pushes the envelope when it comes to the range of round-the-clock services customers can come to expect from a bank, without necessarily requiring more branch space or increase in manpower. 
Said Jeremy Soo, Managing Director and Head of Consumer Banking Group (Singapore), DBS Bank, "We see the POSB Video Teller Machines as a game-changer for the industry, in terms of delivering round-the-clock branch banking services to our customers. Customers who urgently need to have their internet banking tokens or debit cards replaced after branch banking hours, will soon be able to go to POSB VTMs to have their token or card dispensed instantly to them, after verification. And just as important, those who require assistance – whether in operating the machine or for their other banking needs – are able to access instant 'face-to-face' teller assistance via live-video. The latter function is crucial because many of our customers still place great value in interacting with our staff. As POSB will always be neighbours first, bankers second, these relationships are something we value and wish to preserve even as we continue to push the boundaries in banking innovation." 
With DBS/POSB banking most of Singapore, the bank sees some 45,000 requests per month for replacement debit or ATM cards, and 7,500 requests per month for replacement internet banking tokens – mostly as a result of misplacement. To use the POSB VTMs, customers will need to have valid ID (such as their identity card or passport) or their ATM card for verification. POSB VTMs will also provide the option of biometric fingervein scanning for verification if required. With POSB VTMs, customers will be able to perform transactions such as: 
–  Balance enquiries
–  Change of particulars
–  Card services
–  Instant replacement of debit and ATM cards
–  Instant internet banking token replacement 
–  Changing fixed deposit arrangements
–  Changing Giro arrangements
–  Statement requests
POSB VTMs are the latest in a line of ground-breaking and first-of-its-kind service innovations introduced by DBS/POSB to enhance efficiency and customer convenience. These include the SMS 'Q' notification service, which allows customers to request for a queue number via SMS prior to visiting the bank's branches; SMS Banking, where customers can perform simple banking transactions via SMS; and POSB Branch Machines, service machines that allow customers perform some over-the-counter transactions with branch staff assistance. 
POSB VTMs are presently in pilot stage, with the first one situated at POSB ITE College Central branch at 2 Ang Mo Kio Drive. The machine can be accessed by the public from 10am to 2pm (Monday to Fridays) and 10am to 1pm (Saturdays) and selected functions, including internet banking token replacement, are currently available. More POSB VTMs will be progressively introduced to selected branches and the machines are expected to run with their full capabilities and be made available round-the-clock by the end of the year.
About POSB
A part of the DBS Group, POSB is the largest and oldest local bank in Singapore with over 4 million customers. Having served generations of Singaporeans for the past 139 years, it is known as the "People's Bank", and prides itself on being "neighbours first, bankers second".