DBS Launches DBS TechMatch to Help SMEs Find Technology Solutions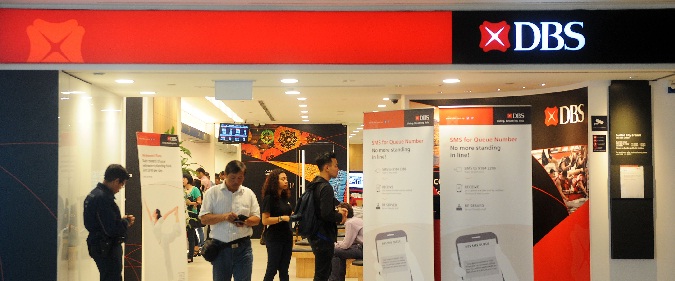 DBS, Infocomm Investments and IPI Singapore announced the launch of DBS TechMatch, an initiative to help SMEs embark on innovation projects to solve business problems and build capabilities.
SMEs in Singapore are encouraged to drive growth and build sustainable businesses through innovation and transformation. As part of the government's Industry Transformation Programme, new support packages such as the Automation Support Package have been introduced to help defray costs associated with technology implementation and capability building. DBS TechMatch supports such government programmes and packages by matching SMEs to the appropriate innovation to solve business problems or build capabilities.
Ms Joyce Tee, Group Head, DBS SME Banking said: "Through our various BusinessClass initiatives, we learn that many SMEs are keen to adopt innovation projects but do not know where to start. We recognise that there is a gap so we decided to partner Infocomm Investments and IPI to help match SMEs with the appropriate technologies, based on their needs. We think that the partnership will be extremely beneficial to SMEs, given that IPI has a global network of technology partners and Infocomm Investments has a strong track record of helping businesses develop solution concepts."
How it works
SMEs will submit a DBS Techmatch request online, where they will be required to define a business problem. These requests will then be reviewed by the DBS BusinessClass team who will connect the SME with an existing solutions provider covering point-of-sale systems, inventory management software, customer relationship management systems etc.
For SMEs which are looking for specific technology and expertise, IPI sources for these through its international network and database of technology opportunities. Dr. Sze Tiam Lin, Director of IPI said: "IPI is pleased to bring its expertise in facilitating technology transfer and R&D cooperation between enterprises and its global network of technology partners.  We look forward to supporting the aspirations of SMEs to grow their businesses and enhance their competitive advantage through the adoption of technology and innovation."
Finally, for SMEs with business problems that do not have ready technology solutions, Infocomm Investments takes them through a five-day "SPRINT Hacks" solution process with entrepreneurial university students teaming up with the SME to come up with a viable solution concept. A public demo of the solutions rounds off the SPRINT Hacks programme. Following this, SME business owners will then work with the solution providers to execute these proposed solution concepts to solve the problem(s) they need addressed.
"The core of Sprint methodology is design thinking on steroids, that drills down to the root of the issue, sharpens problem statements that are worth solving, rapidly prototypes and tests solutions to tackle these problems all within five days. SPRINT Hacks addresses critical business questions that SMEs often struggle to define. The outcome is innovation that addresses operation inefficiencies and new business opportunities identified. These are hugely beneficial to the problem owners (SMEs), solution providers and entrepreneurs," Dr. Alex Lin, Head of Infocomm Investments said.
How to participate
DBS TechMatch is available only to DBS SME banking customers and BusinessClass members. For more information or to participate in DBS TechMatch, visit: http://go.dbs.com/TechMatch.
About DBS
DBS – Living, Breathing Asia
DBS is a leading financial services group in Asia, with over 280 branches across 18 markets. Headquartered and listed in Singapore, DBS has a growing presence in the three key Asian axes of growth: Greater China, Southeast Asia and South Asia. The bank's capital position, as well as "AA-" and "Aa1" credit ratings, is among the highest in Asia-Pacific.