Playboy Centerfold Stephanie Adams Introduces Her USDA Certified Organic Lotion GODDESSY Organics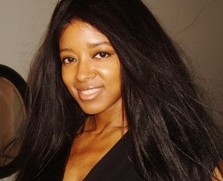 New York, NY (PressExposure) June 17, 2013 — After over 25 years of modelling and over 20 years of being a Playboy Centerfold, former Elite and Wilhelmina model Stephanie Adams has decided to finally share one of her timeless beauty secrets with the market.
GODDESSY Organics was founded by Adams, along with her husband Dr. Charles V. Nicolai. Adams and her husband also both own and successfully launched Wall Street Chiropractic And Wellness. "My husband is the medical side. I'm the financial. Our son is the boss." Adams further states, "GODDESSY is a portmanteau of 'goddess' and 'odyssey', a spiritual journey by way of a magical bottle of lotion, that is good for the mind, body, and spirit."
GODDESSY Organics is a 100% pure, natural, and organic lotion that is USDA certified organic. The rich, all-natural blend of nutrients and antioxidants are perfect for the entire family, safe for children and adults. The lightly organic scented ingredients include sunflowers, cocoa butter, aloe vera, and chamomile. Also noteworthy is the fact that the chemical free, hypo-allergenic lotion was created through a USDA certified organic manufacturer and contains no parabens, no harmful preservatives, no synthetic colours or fragrances, and has not been tested on animals.
Throughout her extensive career, Adams always believed in the best nourishing moisturisers as one of the secrets to eternal youth and beauty. However, according to Adams, "quality lotion by even the top skincare lines have been nearly impossible to find, many surprisingly containing toxic chemicals with an expensive price tag to boot." Now in her 40s, from her long-time experience in the industry to becoming a beauty expert, Adams religiously enjoys her own lotion daily as her sole beauty ritual, and is proud to share her ideal lotion with the beauty industry.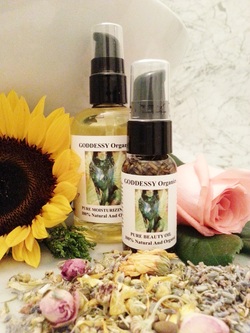 Besides having been a model, Adams is the published author of over two dozen spiritual books and is currently creating a non-profit organization dedicated primarily towards spiritual enlightenment. But regardless of all her business endeavours  Adams is mostly proud of being a full-time, stay-at-home mother. Adams and her husband clearly state on the GODDESSY Organics web site that family comes first, as their son inspires them to "be their best, give him the best, and to put forth any product or service good enough for him as well."
Adams has been featured in and on numerous magazine covers as well as various newspapers such as New York Post, Daily News, Newsday, etc. as well as TV channels 2 (CBS), 4 (NBC), 5 (FOX), 7 (ABC), 9 (WOR) 11 (WPIX), NY 1 News, CNN, etc. and other media such as Entertainment Tonight, The Late Show With David Letterman, Playboy TV, etc. Aside from her various business projects, Adams dedicates most of her time investing in Fortune 500 companies, which enabled her to become a self-made millionaire before the age of 30. Now Adams also dedicates most of her time towards philanthropy, and continuing to enjoy as much of a private life as she can possibly have with her husband and son.
About GODDESSY Organics
For more information, visit:
http://www.StephanieAdams.com
http://www.GODDESSYOrganics.com
Press Release Source: http://PressExposure.com/PR/GODDESSY_Organics.html