Play Flag Football Breaks Guinness World Records Title for Longest Flag Football Marathon
SANTA CLARA, Calif., Aug. 21, 2013 /PRNewswire/ — This past weekend, Play Flag Football successfully set the new Guinness World Records title for the longest flag football game ever played. 29 players were divided into two teams — the 49ers and the Raiders. The game kicked off on Friday, August 16th at 2:15pm with the final whistle sounding just before 6:19pm on Sunday, August 18th.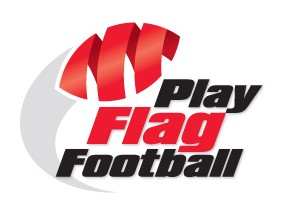 The game lasted a total of 52 hours, 3 minutes, and 56 seconds. The 49ers defeated the Raiders by a score of 2,996 to 2,835. Official Guinness World Records adjudicator Philip Robertson was on hand to certify the record and to present Play Flag Football with a certificate commemorating the achievement.
The previous record of 24 hours had been set in 2011 by the Mercy Project in College Station, Texas.
Players ranged in age from just 16 years old to over 50 years old. There were three father and son combinations as well as three sets of brothers competing in the game. Players traveled from Texas, Florida, and all over California to take part.
Jim and Thomas Viola of San Jose, California were one of the father and son duos to participate in the game. "I was really worried about actually being able to make it through, but I couldn't think of a better way to spend the last weekend before my son goes off to college," said Jim Viola, whose son Thomas will be a freshman at Syracuse University. "The most memorable part of the game for me was the first time my dad threw me a touchdown pass. I'll remember that for a long time," said Thomas Viola.
The Stefani brothers — Eddie, Joey and Robert — were one of the sets of brothers that were a part of the game. "We've played flag football together for eleven years, but to play in this game with my brothers and share a Guinness World Record is really special," remarked Joey Stefani.
The event raised over $25,000 for Play Flag Football, a Santa Clara County based 501(c)(3) non-profit organization. Play Flag Football is the largest youth flag football organization in California, and serves nearly 10,000 families annually. Proceeds will be used to subsidize their new girls flag football program, provide scholarships for the financially disadvantaged, and start leagues in new locations.
For more information about the event, please visit http://www.playflagfootball.com/events/gwr/.
About Play Flag Football
Founded in 2003, Play Flag Football is a 501(c)(3) non-profit organization providing youth flag football leagues and camps to nearly 10,000 families in Northern California. Information about their programs can be found at www.PlayFlagFootball.com.
Press Contacts
John Mora
Play Flag Football
Email
(408) 823-5555
Read more news from Play Flag Football
SOURCE Play Flag Football
RELATED LINKS
http://www.PlayFlagFootball.com