Picking the Right Accountant for a Nonprofit Organization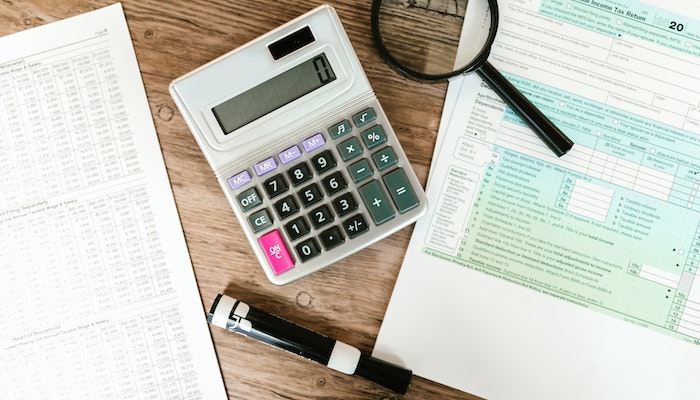 When your business operates as a nonprofit organization, chances are you've read countless articles highlighting the benefits and tax exemptions of being an NPO. However, as you've inevitably discovered, a nonprofit institution is also put under a great deal of scrutiny, tighter regulations, and a litany of pitfalls that can swiftly remove its tax-exempt status.
Like any organization that wants to be successful or maintain its current trajectory, there needs to be a great deal of planning, finance management, and rigid adherence to the requirements that define a well-functioning nonprofit organization. If this isn't cultivated and maintained on a daily basis, an NPO runs the risk of missing key changes to its regulations, becoming overwhelmed with its financial management needs, and ultimately failing to achieve its goals and objectives.
So, why is having a good nonprofit accountant such an intricate part of a successful organization? And when is the right time to look into hiring one? Should you look for a bookkeeper or qualified accountant? How will you know which works best for your specific needs?
All of these questions and more will be answered below.
Do I Need an Accountant or a Bookkeeper?
The financial aspects of a nonprofit organization will predominantly be managed by either an accountant or a bookkeeper. Deciding which to make use of depends mainly on the size and scope of your nonprofit institution, and what you hope to accomplish over the next few years.
Broadly speaking, bookkeepers are a little more cost-effective to hire. This is because they tend to provide a more niche level of service due to their certifications. In contrast, an accountant's deeper levels of experience and expertise may not always be required for what you hope to achieve.
For clarity purposes, you can find the main differences between bookkeepers and accountants for your nonprofit organization listed below.
Bookkeepers
Don't need to be specially educated or certified
Have less responsibility than accountants
Extremely meticulous and detailed
Usually have an understanding of accounting basics
A bookkeeper will generally be used for doing tasks like putting data entry into a company's nonprofit accounting software and writing up statements or working with transactional records, payments, and bank deposits. A bookkeeper can also knock up a balance sheet for NPO budgeting needs and also deal with work expenses and general payroll processing.
Accountants
Graduates of a 4-year long degree program
Certified in their fields as a Certified Public Accountant (CPA)
Qualified to analyze and review your NPO finances
Can be specialized in the finance needs of NPO organizations
An accountant will have a continually updated and comprehensive understanding of the regulatory issues that nonprofits face. They're able to develop reports, prepare your organization for IRS audits, and even give NPOs an outlook for their future finances based on their current standing and cash flow.
For nonprofits that need assistance with adhering to GAAP (Generally Accepted Accounting Principles) compliance, or guidance on putting together a 501(c)(3) application, it's always best to enlist the expertise of an accountant.
What are the Benefits of Hiring an Accountant for my NPO?
While it's not a legal requirement or necessity to work with a certified accountant, there are a number of benefits you can gain from working with a qualified professional when it comes to maintaining the best financial practices for your nonprofit organization.
Below are the five biggest benefits that an NPO can get when it decides to hire an accountant:
1. Fraud prevention
All it takes is one internal error or a breach in security for donors to cease giving out generous contributions and for the reputation of your organization to incur irreparable damages. To combat this, a comprehensive and airtight internal system with clear fraud prevention policies is essential.
With a certified accountant who knows the financial inner workings of a company, you can maintain the integrity of your brand name and help to plan out long-term goals with the knowledge that your organization is safer, more secure, and well maintained.
2. Keeping your costs low
Yes, hiring a qualified accountant is going to cost you some money. But try to think of it as an investment that's set to pay off in the long run. Why? Because one of the key skills of an accountant is pinpointing areas of your organization where there's unnecessary spending, poorly managed investments, and a lack of fiscal responsibility.
The future net savings that can come from eliminating wasteful spending, late fines, and other non-compliance penalties is a huge benefit for your NPO. One that's destined to continue paying off year after year.
3. Saving time and staying on track
Speaking of staying compliant, the constantly changing regulations of NPO compliance procedures can lead to a lot of wasted hours that push your institution further away from your main goals and core organizational game plans.
For your volunteers, donors, and members of staff, this means getting bogged down with drawn-out processes that don't contribute to your primary objectives. To avoid hindering your NPO, working with an accountant lets you delegate these problems to someone highly skilled and qualified to deal with them efficiently and effectively.
4. A unified NPO that's more focused
With volunteers and employees now freed up to go about their main tasks, your nonprofit organization can avoid the distractions and trap falls of finance and aim your collective focus on doing the work that matters most to you all.
When you're all on the same page and aren't being constantly sidetracked and blindsided by unexpected financial problems, you'll be able to thrive as a cohesive and unified group that's far more efficient.
5. Making smarter organizational decisions
When you enter into a working relationship with a qualified accountant, your NPO is also benefiting from that person's years of experience, understanding, and expertise in managing finances for a nonprofit institution.
Due to their in-depth knowledge and insights, they're able to advise you on the best decisions and steps to reduce costs, make the most of opportunities, and grow your cash flow while adhering to all NPO guidelines in the process.
Which Qualities Should I be Looking for in an NPO Accountant?
A dependable and professional accountant that specializes in NPO can help you solve problems and provide solutions for your institution. But what skills and attributes should you be looking for in order to find the perfect fit for your nonprofit organization?
Experience
It's not all about the bottom line and making money with an NPO. Fund accounting can be an extremely niche and complex area that requires someone with the confidence to take on a high level of responsibility while having the confidence to take action and accountability. To achieve this, having previous experience in this particular field can pay off in more ways than one.
Knowledge
The requirements needed to maintain tax-exempt status by federal and state guidelines are no joke. And the consequences of failing to adhere to those rules can quickly undo years of hard work, care, and attention to detail. Enlisting the services of an accountant who knows the inner workings of nonprofit organizations and how to avoid making disastrous missteps is essential.
Communication
If you can find an accountant who you trust to handle these issues, you're already onto a good thing. However, if you can find an accountant who will take the time to break down in simple and easy-to-understand terms why they are making those choices, you'll gain some invaluable insight into how your NPO can thrive.
If you can find someone with these 3 key qualities who has a passion for helping others, you'll have the perfect combination of skills to steer your organization in the right direction.
How Would I go about Finding an Accountant who Possesses these Skills?
With a wide range of websites and digital platforms to explore, finding the right accountant for your NPO goals has never been easier. Below is a selection of places you can look to find that perfect individual.
Job websites
(be sure to state in any posts that you are a nonprofit)
Monster
Indeed
Job2Careers
Freelance networking sites
(great for finding testimonials from previous employers)
Your current network
(ask people you know – you'll be surprised at how many recommendations you receive)
Asking volunteers and staff members
Checking with friends and family members
Inquiring with acquaintances and business partners
If your searches on these channels don't provide you with that perfect NPO accountant, try looking at popular nonprofit groups on Facebook, or post on social media about it. By asking around and searching for like-minded individuals, you can find the ideal combination of skills, experience, and passion for helping others.