Personalized Name Necklaces Set To Be a Hot Trend This Season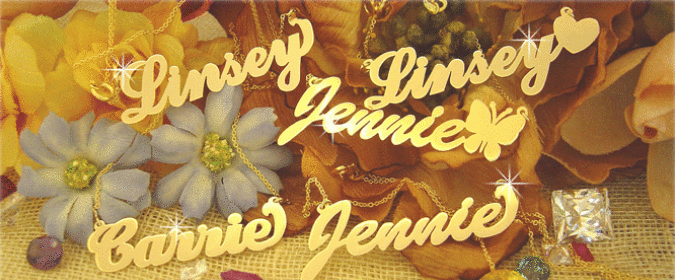 Yummy mommies like Kim Kardashian and Drew Barrymore know that the coolest way to wear your heart is not on your sleeve but around your neck. Both have been spotted wearing beautiful name necklacesin honor of their daughters North West and Olive and now the fashion pack is following suit with huge letter jewellery seen all over the catwalk.
Thanks to personalized jewellery boutique Get Name Necklace, every style star can now strut her stuff and make a style statement this fall with a personally designed name necklace in a range of styles and colors.
Whether it's a shout out to a BFF, a tribute to a son or daughter or a sweet gesture to a boyfriend or girlfriend, wearing a name necklace is the hottest way to declare love this season.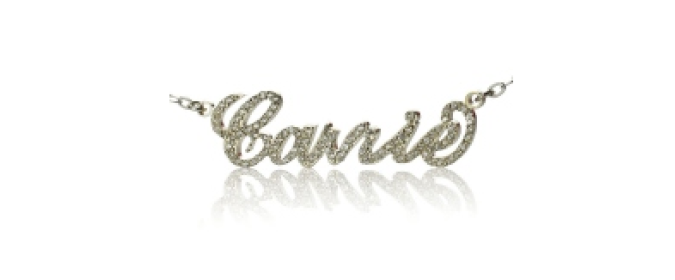 With free shipping on all orders, Get Name Necklace is the quick and stylish way to jump on the trend bandwagon. Shoppers will find the biggest and best choice of name jewellery on site and can turn designer with the option to specify the name, color, material and chain length.
One of the site's best sellers is the iconic Carrie necklace, made famous by Sarah Jessica Parker's much loved character in the hit TV show, Sex and the City. Ladies who love her style are invited to recreate the look with their own Carrie design, personalized with any name and available in a choice of 925 sterling silver and copper, plated sliver, 18k gold or rose gold.
The name necklaces are available in a range of designs including depicted on an infinity symbol, as intertwined hearts, six pointed star and font named embellished with birth stones.
For those who would rather retain an element of mystery, initial monogram necklaces offer a chic way to try out the trend. Initial necklaces are also available in a choice of 925 sterling silver and copper, plated sliver, 18k gold or rose gold.
The necklaces can be paired with other personalized jewelry including rings, earrings and bracelets. Shoppers looking for gifts for friends and family can also head straight to items hand-picked for mom, men or kids.
Get Name Necklace's CEO said, "Our personalized name necklaces are a cool and stylish way to wear the names of loved ones close to the heart. They're already proving incredibly popular with moms who want to sport the name of their child but they're also great for boyfriends, girlfriends and friends. With our range of options, necklaces are totally personalized with name, style, color and chain length making for a totally unique gift."
To browse the full range of jewelry and to see personalization options, visit  http://www.getnamenecklace.com
About Get Name Necklace
Get Name Necklace is focused on providing top quality pieces of personalized jewelry for all ages. This company comes with a set of attractive name necklaces, earrings and rings which are all offered at affordable costs.
Source: https://www.prbuzz.com