Personalized Holiday Gift Ideas for Everyone in the Family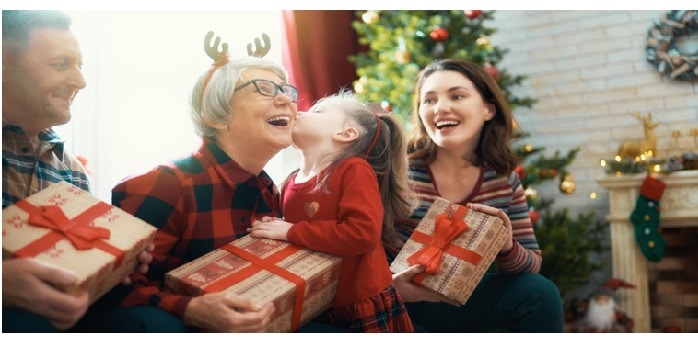 It may be hard to believe, but this seemingly endless year is coming to a close. The holidays will be here before we know it, and you undoubtedly want to give your family members meaningful gifts that they'll use and enjoy.
Whether you plan to gather as a small group or decide to mail gifts to your loved ones, you can't go wrong with a personalized present that features your relative's name — or the names of their precious loved ones — in some way.
For more ideas and inspiration, check out the following suggestions:
For the Nostalgic Gardener
Maybe your mom has a green thumb or your grandma adores spending time outside in her rose garden. Either way, an ideal gift for these wonderful women might be personalized garden stepping stones that you create with your kids or on your own. To get things rolling, purchase a DIY kit that allows you to mix and pour cement into a square mold. From there, you and/or your kiddos can then use the included alphabet stamps to add your relatives' names before decorating it with pretty pieces of mosaic glass.
For the Traveler
Your nephew is always posting his amazing travel photos on Instagram and your sister goes on several business trips every year. When picking out personalized gifts for family members who always have their suitcases packed, consider a roomy weekender bag that features plenty of pockets for organization, a sleeve that will allow it to attach to their luggage, and their name added near the top of the bag. They can use the weekender bag on its own for short overnight stays too, and you might end up seeing it featured in some photos on your nephew's social media pages.
For the Sports Fan
During football season, you can always find your sister-in-law and grandpa in front of the TV watching their favorite NFL teams play. While they'll both adore anything NFL-related, like a Minnesota Vikings throw or Seattle Seahawks hat, you can up the personalized ante a bit by ordering them a team jersey with their name on the back. Select the team and then add either their last name or choose "Grandpa", "Best Sister-in-Law" or another fun nickname. Either way, chances are you'll soon find them watching football while wearing their eye-catching, customized jerseys.
For the Young Reader
For younger nieces, nephews, and siblings who adore reading or being read to, order a customized book that features their name throughout the entire story. You can select from different themes, including tales of adventure and celebrating what makes them unique and special. The next time you see your favorite kiddos, you'll probably be asked to read them the book over and over or listen to them as they read it to you.
Quick Ideas for Present 'Tie-Ons'
No matter what type of personalized gift you choose, you can easily add an extra inexpensive custom gift to tie into the ribbon or bow for added oomph. Ideas include a small snow globe ornament with the recipient's name on it, as well as pencils, pens, or key chains from your state. This will not only give your relative an extra goodie they can use throughout the year, but it will also go nicely with the theme of the gift.
Have a Great Holiday Season!
As you can see, it's easy and fun to create and purchase meaningful personalized gifts for everyone in your family. The key is to come up with something special for each recipient and then find a way to add his or her name to it. Happy holidays!