PepsiCo's Doritos Brand Invites Fans Worldwide To Create Their Own Doritos Advertisements For Chance To Win $1 Million Grand Prize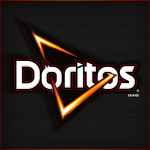 PepsiCo's Doritos brand is asking fans around the world to create a Doritos television advertisement for the chance to see their ads air for an audience of millions.
Two winning ads will air for a global television audience with the creator of the ad that receives the most consumer votes winning a $1 million (U.S.) grand prize and a life-changing opportunity to work for a full year onsite as a contractor at Universal Pictures. For more than 100 years, Universal has created global hits from "Jaws" to "E.T. The Extra-Terrestrial," as well as the blockbuster films of the "Jurassic Park," "Fast & Furious," "Bourne," "Ted" and "Despicable Me" series.  More eligibility details and official rules are available at www.doritos.com.
This opportunity for aspiring filmmakers around the world is part of the ninth installment of the Doritos Crash the Super Bowl contest. Since it began in 2007, the annual contest has invited consumers to create and submit 30-second homemade ads celebrating their love of Doritos tortilla chips for a chance to see their work during the Super Bowl broadcast — the annual championship game of the National Football League. The program regularly draws more than 100 million viewers in the U.S. alone and millions more around the world. This marks the second time in the history of the competition that consumers in participating countries worldwide have been invited to enter. Winning ads will be potentially aired in each creator's respective markets even after the Super Bowl broadcast.
While working onsite at Universal Pictures, this year's winner will experience firsthand the inner workings of this major motion picture studio and have the chance to lend his or her creative talents to a variety of projects, including future Universal Pictures releases such as "Pitch Perfect 2" and other big comedies. This year's winner will also collaborate with some of the most talented stars in Hollywood, including Elizabeth Banks, who will be making her directorial debut on "Pitch Perfect 2." Banks has starred in critically-acclaimed films such as "The 40-Year-Old Virgin," "Seabiscuit," and "Pitch Perfect," as well as global franchises like "The Lego Movie," "The Hunger Games" and "Spider-Man." In addition to her role as a collaborator with this year's Crash the Super Bowl winner, Banks will also serve on the judging panel that determines the contest finalists.
"The Doritos Crash the Super Bowl contest is such an exciting program because it gives aspiring filmmakers around the world an opportunity to break into the entertainment industry," Banks said. "Making my directorial debut with 'Pitch Perfect 2' is a dream-come-true for me, and Universal is the studio giving me that shot. I love that Universal and Doritos are also taking a chance on a talented fan, opening doors that could catapult this year's Crash winner to the big time and change his or her life."
A qualified panel of judges, including Banks, executives from the Doritos brand and advertising professionals, will select 10 finalist ads — twice as many as the previous year's contest. Ultimately, two spots will air during the Super Bowl broadcast — one will be selected by fan votes on www.doritos.com and the other by the Doritos brand. The creator of the finalist ad with the highest total number of votes will receive a $1 million (U.S.) grand prize and the opportunity of a lifetime working at Universal Pictures, where he or she will work firsthand with writers, directors and producers to get real-world entertainment industry experience in the heart of Hollywood.
"The Doritos Crash the Super Bowl contest has a tremendous legacy of engaging bold Doritos fans in the U.S. and the brand is thrilled to bring this renowned program to international markets," said Lorraine Chow Hansen, President, Global Snacks Group, PepsiCo. "This career-launching opportunity for aspiring filmmakers highlights the amazing creativity of Doritos consumers and we know our fans around the world are up to the challenge. The chance to have their talents showcased during one of the biggest sporting events of the year, win an incredible $1 millionprize and work onsite at one of the most renowned movie studios in the world has raised the bar once again for fans to create the ultimate Doritos commercial. We can't wait to see what they deliver." 
Since Crash the Super Bowl was first introduced, the Doritos brand has received more than 27,000 consumer-created ad submissions with contest winners consistently ranking among the most memorable and buzzed-about Super Bowl commercials. Last year marked the first time the contest was open to fans from participating countries around the world, resulting in more than 5,400 entries from 30 countries. Over the years, creators of winning Doritos ads have been awarded millions of dollars in grand prize money and have gone on to receive commercial work, film deals, Hollywood talent representation and other life-changing experiences.
Each of the 10 Crash the Super Bowl finalists will win an invitation to Arizona, to attend Super Bowl XLIX and watch the game from a private suite, where they will tune in to learn which finalist ads will air for the world to see. The eight finalists whose commercials don't air during the broadcast will each win $25,000. The Super Bowl XLIX broadcast is set for Sunday, Feb. 1, 2015, on NBC in the United States and local broadcast networks around the world. Starting Friday, Sept. 12, 2014, the Doritos brand will be accepting submissions until Sunday, Nov. 9, 2014.
As one of the leading snack brands in the world, Doritos has a presence in 46 countries and six continents. With flavors ranging from Nacho Cheese and Cool Ranch to Sweet Chili Pepper and Tangy Cheese, the worldwide Doritos portfolio currently offers more than 70 unique varieties.
PepsiCo's relationship with the NFL is among the company's longest-running and most-successful sports sponsorships. PepsiCo will leverage its relationship with the NFL to connect with consumers throughout the season with activations spanning many of the company's largest food and beverage brands, including Pepsi, Tostitos, Quaker, Doritos and Gatorade.
About Universal Pictures
Universal Pictures is a division of Universal Studios (www.universalstudios.com).  Universal Studios is part of NBCUniversal.  NBCUniversal is one of the world's leading media and entertainment companies in the development, production and marketing of entertainment, news and information to a global audience.  NBCUniversal owns and operates a valuable portfolio of news and entertainment networks, a premier motion picture company, significant television production operations, a leading television stations group and world-renowned theme parks. NBCUniversal is a subsidiary of Comcast Corporation.
About Doritos
Doritos is one of the leading brands from PepsiCo's (NYSE: PEP) global snack portfolio. To learn more about the Doritos brand, visit its website at www.doritos.com.
About PepsiCo
PepsiCo products are enjoyed by consumers one billion times a day in more than 200 countries and territories around the world. PepsiCo generated more than $66 billion in net revenue in 2013, driven by a complementary food and beverage portfolio that includes Frito-Lay, Gatorade, Pepsi-Cola, Quaker and Tropicana. PepsiCo's product portfolio includes a wide range of enjoyable foods and beverages, including 22 brands that generate more than $1 billion each in estimated annual retail sales.
At the heart of PepsiCo is Performance with Purpose – our goal to deliver top-tier financial performance while creating sustainable growth in shareholder value. In practice, Performance with Purpose means providing a wide range of foods and beverages from treats to healthy eats; finding innovative ways to minimize our impact on the environment and reduce our operating costs; providing a safe and inclusive workplace for our employees globally; and respecting, supporting and investing in the local communities where we operate. For more information, visit www.pepsico.com.
Source: PRNewsWire