Paying Credit Card Debt With Crypto: You Can But Should You?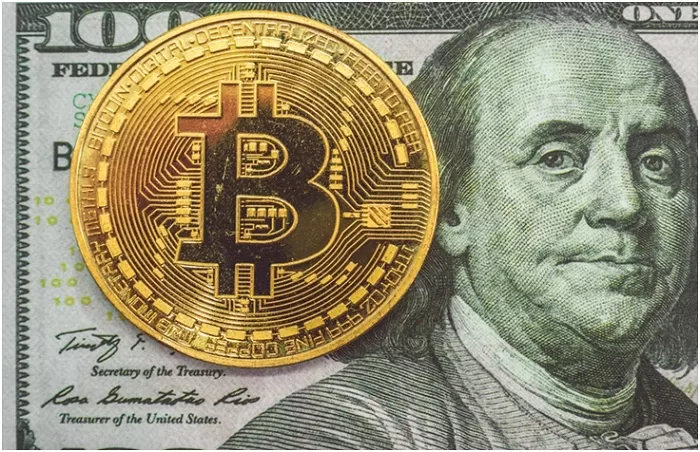 The pandemic plunged many Americans into an unprecedented state of uncertainty and change. Nearly 10 million U.S workers lost their jobs. And as bills piled up, many Americans decided to apply for a credit card. By the end of 2021, a record 196 million Americans had picked up credit cards. However, coming out of the pandemic left several insecure about their financial position.
One survey showed that 27% of Americans were saddled with credit card debt after making pandemic supply purchases and nearly a quarter of Americans were doubtful they would ever recover from that position.
In other words…
Paying Off Credit-Card Debt Is A Difficult Task On The Surface
But as the economic climate continues to evolve, there are more and more alternatives to recovering from debt.
Budgeting, saving, taking out more loans are some of the first steps many take when managing the situation.
But in recent weeks, rates on everything from savings interest and home loans have been climbing steadily. The continued increase in rates means higher interest rates on loans and credit card payments. So, that means that Americans with debt might need to explore more creative and effective solutions, for example, cryptocurrency.
Is cryptocurrency a viable means of paying off credit-card debts?
Financial service companies like PayPal, BlackRock, and Mastercard accept payments in Bitcoin. Tesla also announced that customers could purchase their electric vehicles with Bitcoin. Retailers like Nordstrom, Whole Foods, and Office Depot have joined the cryptocurrency wagon. Visa, for instance, launched a payment and crypto platform in 2021. In the first quarter of 2022, its crypto-linked cards were used in transactions accruing to $2.5 billion.
The numbers confirm that cryptocurrency is an authentic medium of exchange. For those who hold crypto assets, the idea of paying off credit-card debts with crypto-currency is now an alternative. Some creditors allow their customers to connect their bank accounts to their crypto wallets.
That way, they can convert their crypto into cash– Bitcoin into U.S. dollars–and then transfer that money into their bank account to settle the debts they have accumulated. Alternatively, investors who bought crypto as stock can sell the fractional shares, convert the profits into cash, and settle the debt.
Further, through decentralized financing, otherwise called DeFi, several people can explore a whole new world of refinancing debts using crypto assets. Not many people know this, but selling your stash of crypto in the United States, can accrue more costs in capital gains tax. However, DeFi loans allow crypto owners to take out loans against their crypto holdings.
The entire process works something like this: you deposit your digital assets in a DeFi platform as collateral. Then for as much money you need in loan, you get a fiat with which you can resolve the credit card debt. And while your digital assets continue to appreciate in value, the size of your DeFi loan reduces.
Should I go ahead and pay my credit card debts with crypto?
Before taking out a crypto loan, you must calculate your loan to value ratio. You ask yourself: how much debt do I have? How much crypto do I have? Owning five times more crypto than the aggregate of your credit card debt makes DeFi, a reasonably safe option.
It would help if you also considered the volatility of cryptocurrency. Every investment comes with corresponding risks, and cryptocurrency is not exempt. So, you should think about just how low your digital assets could drop. That way, you can cushion any liquidation risks that occur along the line.
Timing is another crucial factor to consider when making a decision. Judging by the previous patterns of the crypto market, taking a crypto loan the first 18 months after Bitcoin drops can be an intelligent move. Because volatility may play the odds in your favor as prices begin to pick up and increase steadily.