Oracle Rolls Out Autonomous NoSQL Database Service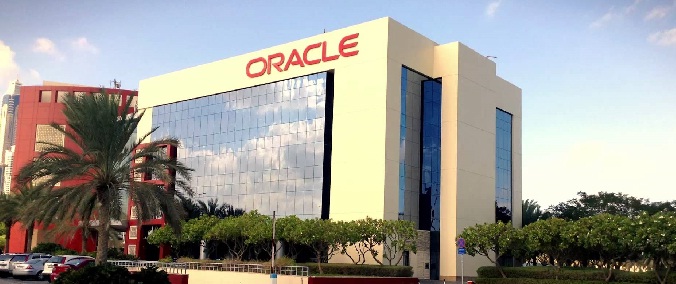 Oracle's self-driving NoSQL database empowers developers to easily build modern applications with high availability and lower cost than Amazon DynamoDB
Oracle announced the availability of Oracle Autonomous NoSQL Database, the newest addition to the Oracle Autonomous Database portfolio. Designed for workloads needing fast and predictable responses to simple operations, the self-driving database service enables developers to easily deploy massive-scale applications, including UI personalization, shopping carts, online fraud detection, gaming, and advertising. Using innovative machine learning and automation capabilities, Oracle Autonomous NoSQL Database delivers a significantly more reliable NoSQL database with 99.95 percent availability and is up to 70 percent lower cost than Amazon DynamoDB1.
The fully managed Oracle Autonomous NoSQL Database handles NoSQL applications that require low latency, data model flexibility, and elastic scaling. Using simple APIs, developers can focus on application development without having to worry about managing servers, storage expansion, cluster deployments, software installation, or backup. Developers can simply specify the throughput and capacity that they wish to provision, and resources are allocated and scaled accordingly to meet dynamic workload requirements.
"We continue to leverage our revolutionary autonomous capabilities to transform the database market," said Andrew Mendelsohn, executive vice president, Oracle Database. "Our latest self-driving database cloud service, Oracle Autonomous NoSQL Database, provides extreme reliability and performance at very low costs to achieve a highly flexible application development framework."
Oracle Autonomous Database offers exceptional performance while helping reduce risk and costs for enterprises. Running on Oracle Cloud Infrastructure, the autonomous database portfolio is self-driving, self-securing, and self-repairing to automate key management processes including patching, tuning and upgrading to keep critical infrastructure automatically running. Oracle Autonomous NoSQL joins Oracle Autonomous Transaction Processing and Oracle Autonomous Data Warehouse, which became available earlier this year. Each database cloud service is tuned to a specific workload.
Oracle Autonomous NoSQL Database provides a wealth of features to meet the needs of today's developers:
Modern: A developer-oriented solution, Oracle Autonomous NoSQL Database is designed for flexibility. The database supports key value APIs including simple declarative SQL API and command line interfaces along with flexible data models for data representation including relational and ad-hoc JSON.
Open: The service provides a non-proprietary SQL language, delivering innovative interoperability between standard relational and standard JSON data models. Users also have deployment options to run the same application in the cloud or on-premises with no platform lock-in.
Easy: With an available SDK and support for popular languages including Python, Node.JS and Java, Oracle offers a no hassle application development solution to easily connect to Oracle Autonomous NoSQL Database.
1 Cost reference is for read-only workloads.
About Oracle
The Oracle Cloud offers complete SaaS application suites for ERP, HCM and CX, plus best-in-class database Platform as a Service (PaaS) and Infrastructure as a Service (IaaS) from data centers throughout the Americas, Europe and Asia. For more information about Oracle (NYSE:ORCL), please visit us at www.oracle.com.