New SAP Upscale Commerce Solution Extends Customer Experience Ecosystem with Open Integration Tools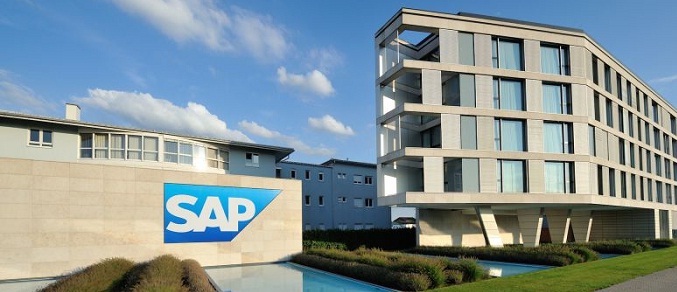 SAP SE (NYSE:SAP) introduced the SAP Upscale Commerce solution, a new software as a service (SaaS) built on SAP Cloud Platform and designed for midsize retailers, consumer packaged goods (CPG) companies and direct-to-consumer businesses.
Additionally, SAP is introducing SAP Cloud Platform Extension Factory for building innovative enterprise applications and extending them across the SAP C/4HANA suite of cloud solution portfolios.
Alex Atzberger, president of SAP Customer Experience, SAP, made the announcements at the company's annual SAP Customer Experience LIVE conference in Barcelona, Spain.
"Many midmarket companies want to be able to deploy smaller brands and pop-up stores in just a few days to test new products and markets," Atzberger said. "SAP Upscale Commerce offers just that — a complete solution that can be simply and quickly configured so it can go live in a very short time and that allows customers to start small and 'pay as they grow.'"
New Solution for Price-Sensitive Midmarket Businesses
The new commerce solution is designed for the specific needs of midmarket accounts with limited budgets for software and implementation and a need for fast deployment of smaller online shops. It will initially be available for early adopters in the U.S. market.
SAP Upscale Commerce natively integrates artificial intelligence, allowing it to learn automatically what functions best and to continuously show how to maximize channels that generate profits. The midmarket solution, which can be deployed in as little as a few days, delivers rich mobile-first shopping and blends online and in-store shopping into seamless experiences. It features an "endless aisle" app that allows customers to see what is available in the store they are in and where products are available if not in that store — by using their mobile phones.
This new commerce solution complements the SAP Commerce Cloud solution, SAP's flagship commerce solution, which is globally available for larger business-to-business (B2B), business-to-consumer (B2C) and B2B2C enterprises.
An Open, Flexible Offering That Enables Speed to Market
In conjunction to project "Kyma," an open-source initiative for a cloud-native application development framework, SAP is introducing SAP Cloud Platform Extension Factory to give users agile, open-source tools to easily customize and extend API-enabled applications. Availability is planned for 2019.
"Speed to market is the greatest factor for competition in business," Atzberger said. "By providing our customers with the openness and flexibility to develop new products in under an hour as opposed to months, we set them up for ongoing success in this always-on world. SAP Cloud Platform Extension Factory is designed to benefit especially those businesses most impacted by digital transformation. It provides the tools to quickly solve their transformation challenge by offering the capability to build innovative services and own disruptive offerings themselves to outpace newer niche brands."
About SAP
As market leader in enterprise application software, SAP (NYSE: SAP) helps companies of all sizes and industries run better. From back office to boardroom, warehouse to storefront, desktop to mobile device – SAP empowers people and organizations to work together more efficiently and use business insight more effectively to stay ahead of the competition. SAP applications and services enable more than 404,000 business and public sector customers to operate profitably, adapt continuously, and grow sustainably. For more information, visit www.sap.com.
Source: SAP