Oracle Introduces Oracle Virtual Networking Support for OpenStack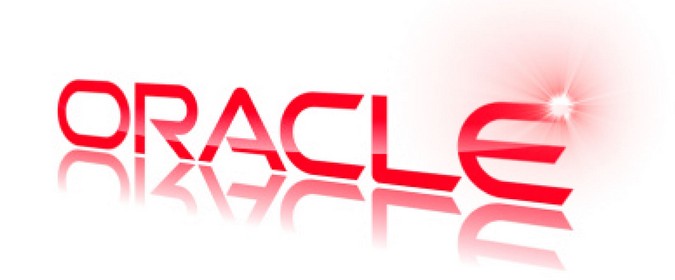 New plug-in extends Oracle Virtual Networking benefits to OpenStack-based cloud deployments
News Facts
Oracle Virtual Networking now supports OpenStack.
The Oracle Virtual Networking OpenStack Neutron plug-in, announced today at Oracle OpenWorld, is based on the OpenStack Icehouse release and enables all of Oracle's software-defined networking (SDN) and network fabric capabilities to be created, provisioned and managed by the OpenStack framework.
Oracle SDN now allows OpenStack-based cloud deployments to virtually eliminate VLAN exhaustion and bandwidth bottlenecks experienced with traditional networking, providing extreme scalability and security on the industry's fastest network fabric.
Oracle Virtual Networking delivers a wire-once, software-defined fabric for a heterogeneous data center. This technology virtualizes the SAN and LAN infrastructures by defining connectivity in software, giving users the flexibility and agility needed for cloud-enabled Infrastructure as a Service and Platform as a Service deployments. By consolidating both SPARC and x86 systems on a single fabric, Oracle Virtual Networking can reduce infrastructure complexity by 70 percent and cut capital expenditures by up to 50 percent.
Oracle SDN technology, part of the Oracle Virtual Networking portfolio of products, allows the dynamic deployment of thousands of completely segregated L2 networks on the fabric, allowing customers to dynamically scale their infrastructure and provide enhanced security.
Oracle Virtual Networking provides the virtualized software-defined infrastructure for Oracle'sVirtual Compute Appliance, Oracle's converged infrastructure solution for virtually any Linux,Oracle Solaris or Microsoft Windows application.
OpenStack is fully integrated into Oracle Solaris 11.2, Oracle Linux, and Oracle VM, providing a comprehensive self-service environment for managing compute, network, and storage resources in the data center.
Supporting Quotes
"As the industry's fastest data center fabric, Oracle Virtual Networking enables increased performance and agility while virtually eliminating the complexity in traditional data centers," said Raju Penumatcha, vice president, Product Development, Netra Systems and Networking, Oracle. "Now with added support for OpenStack, customers can deploy cloud-enabled PaaS and IaaS with enhanced security and scale dynamically to address their business needs."
"Our clients cover a wide range of industries from financial services, retail to media and entertainment. They want a very fast and high-performance cloud platform to run their applications. We continue to rely on Oracle Virtual Networking's low-latency and high-speed fabric to meet our clients' demand very quickly and elastically scale up and down both network and compute resources in our virtualized environment," said Hein Brat, CEO, Bitbrains IT Services.
Supporting Resources
Oracle Virtual Networking
Oracle Hardware on Facebook, Twitter
Connect with Oracle Solaris via Facebook, Twitter and LinkedIn
About Oracle
Oracle engineers hardware and software to work together in the cloud and in your data center. For more information about Oracle (NYSE:ORCL), visit http://www.oracle.com/.
About Oracle OpenWorld
Oracle OpenWorld San Francisco is the most important business and technology conference of the year for Oracle customers, prospective customers, and partners. This educational conference is dedicated to helping businesses optimize existing systems and understand upcoming industry trends and breakthroughs driven by technology. Oracle OpenWorld offers more than 2,700 educational sessions, hundreds of demos and hands-on labs, and exhibitions from more than 450 partners and customers from around the world showcasing applications, middleware, database, server and storage systems, industries, management, cloud, and infrastructure solutions—all engineered for innovation. Oracle OpenWorld 2014 is being held September 28 through October 2 at the Moscone Center in San Francisco. For more information; to register; or to watch Oracle OpenWorld keynotes, sessions, and more, visit www.oracle.com/openworld. 
Trademarks
Oracle and Java are registered trademarks of Oracle and/or its affiliates. Other names may be trademarks of their respective owners.
This document is for informational purposes only and may not be incorporated into a contract or agreement.