Insurers Must Invest in Customer-Related Technologies to React to Growing Pressure from External Competitors, New Research Sponsored by SAP Reveals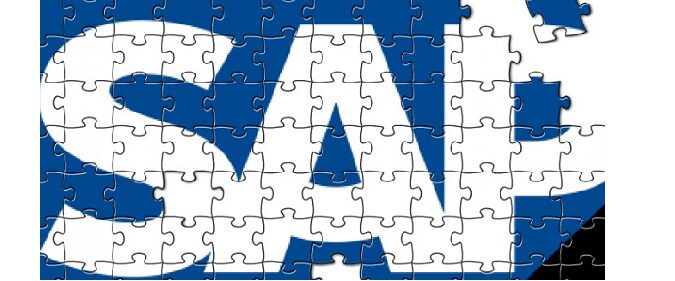 WALLDORF — Long-standing insurance providers face an increasing threat from non-insurance companies as revealed in a recent report conducted by The Economist Intelligence Unit and sponsored by SAP SE. "The Way Forward: Insurance in the Age of Customer Intimacy and The Internet of Things" looks at technology trends in the insurance space, uncovering a competitive threat from e-commerce companies and banks offering insurance services that are more customer-centric. Traditional providers are combating this threat by improving their use of analytics and incorporating data from machine-to-machine (M2M) and the Internet of Things into their services.
The study included extensive desk research, in-depth interviews and a quantitative survey of 338 C-level executives at life and property and casualty insurers from around the world. According to the findings, insurers have struggled to keep pace with other industries that have more advanced consumer-facing capabilities, such as mobile apps or 24×7 online support forums. This has created an opportunity for non-traditional insurers to come in and challenge traditional providers in their own backyard. When asked which non-insurance entities they fear the most over the next ten years, 32 percent identified e-commerce providers such as Google and Amazon, 31 percent named banks which have been slowly edging into insurance and 11 percent felt large retailers posed a significant threat.
"Traditional insurers have to become customer-centric to battle back against the real threat these companies pose to their business," said Gilda Stahl, senior editor, The Economist Intelligence Unit. "The good news revealed in our research is that insurers have started to make real progress on that front."
Insurers Answer With Analytics
Insurers sit upon a wealth of rich customer information but have been unable to extract business insight from all this data. New innovations in Big Data have turned things around for insurers as they have become more systemic and methodical in how they use this information. Privacy concerns from consumers are less prevalent now, particularly when insurers are successful at familiarizing end-users with the way their products use anonymized or "de-identified" data. Overall, 86 percent of insurers confirmed they are more effectively utilizing Big Data and analytics. This consisted of 82 percent obtaining more data from external sources, 80 percent making greater use of predictive analytics, 75 percent using data to better price products, 76 percent making data analytics readily accessible to more people in their organization and 51 percent identifying customer targeting as the most frequent benefit from leveraging analytics. Insurers are showing a real commitment in using analytics to boost their core competencies in risk, pricing and underwriting.
For example, the study showcased Principal Financial Group, a global investment management leader in retirement services, insurance solutions and asset management, which used predictive modeling to automate its underwriting for retail variable and universal life products. Analytics shrunk a process that previously took weeks down to 48 hours. Principal Financial now estimates that it will be able to underwrite up to 40 percent of its business without the involvement of human guidance.
Insurers Embrace M2M and the Internet of Things
The importance of analytics will lead to more innovative applications and usage, none more so than in the area of M2M telematics and connected devices in the Internet of Things. Insurers have made progress satisfying security and privacy concerns around this data and have started to use it to enhance underwriting and improve their loss-control services in commercial insurance.
"Insurers are already using insights from connected cars and home automation systems to offer premium discounts to good drivers and to policy holders," said Ross Wainwright, global head of financial services at SAP. "By leveraging this technology and the wealth of information it can provide, insurers now have the opportunity to go beyond premium discounts and to stay competitive in today´s increasingly connected world."
M2M solutions also offer more and better information on a wider variety of risks than have ever been captured before. This new wealth of data presents a unique opportunity for insurers to change their pricing, risk evaluation and underwriting models to benefit customers who are looking for companies to respond to their needs.
Some health services providers, such as Cigna of Bloomfield, Connecticut, are looking to monitor patient vitals covering blood pressure, glucose, weight and exercise stats using embedded devices that utilize M2M technology. This data would feed back into evidence-based medicine to improve the quality of patient care. The collaborative sharing of personal information for value is achieved through transmission of anonymized data, which protects an individual's privacy. It is just one example of how telematics can be used to sharpen customer care beyond inherent financial savings benefits.
Carving the Future of Insurance Through Technology
Although non-traditional competitors have emerged as a threat to their once secure customer base, insurers have an opportunity to solidify their dominant market share by taking advantage of new customer-centric technologies. Success will depend on insurers' ability to understand the relevance of these technologies and effectively integrate them into their business model and communications strategy.
The report recommends that insurers should evaluate new technologies and incorporate the following practices to better compete for new and existing customers:
Modernize core policy administration environments, transforming outdated legacy systems into configurable systems that can readily adapt to future trends when needed. Consider cloud computing platforms for their increased flexibility and lower costs. Start with non-core systems such as customer relationship management (CRM), human resources (HR) and e-mail to familiarize oneself with the cloud and gradually expand it to business critical systems.

Unify customer touch points into a grand omnichannel for seamless coordination of services and feedback. Consider mobile and social media channels in integration plans. According to the survey, 31 percent of organizations were already planning to increase their presence on Twitter and Facebook to reach more digitally minded customers. These outlets must be considered within the larger context of all available channels if one wants to achieve a truly holistic view of any one customer.
Migrate from batch to real-time analytics. Data accuracy (41 percent of survey respondents) and data quality (55 percent of survey respondents) were cited as the biggest challenges insurers face when considering analytics.  Invest in data capture, cleansing and in-memory systems that can derive business insight and quickly push it out through an organization.
"SAP has been at the forefront of supplying insurers with innovative tools in cloud, channels and analytics for guiding customer interactions," said Wainwright. "Especially in the era of networked economy, the immense processing power of the SAP HANA platform can make Internet of Things telematics readily accessible in the front-office systems of insurers both large and small."
Methodology
The study was executed in June 2014 targeting 338 senior vice president and director-level executives in the C-suite of life and property insurers and casualty insurers. Respondents represented all parts of the insurance business; nearly half (45 percent) have a strong customer focus, working in sales, marketing or customer service. The survey attracted large companies — about one in five have annual premium income over US $10 billion — as well as many niche and midsize players. Almost half (45 percent) collect more than U.S. $1 billion in premiums each year. Respondents come from North America (36 percent), Western Europe (26 percent) and Asia-Pacific (28 percent). Remaining participants (10 percent) were from the Middle East, Eastern Europe, Latin America and Africa.
See the full report here.
For more information, visit the SAP News Center. Follow SAP on Twitter at @sapnews.
About The Economist Intelligence Unit
The Economist Intelligence Unit is the world leader in global business intelligence. It is the business-to-business arm of The Economist Group, which publishes The Economist newspaper. The Economist Intelligence Unit helps executives make better decisions by providing timely, reliable and impartial analysis on worldwide market trends and business strategies.