Oracle enhances Retail Suite, adds new Retail Cloud services to largest portfolio of Enterprise SaaS Applications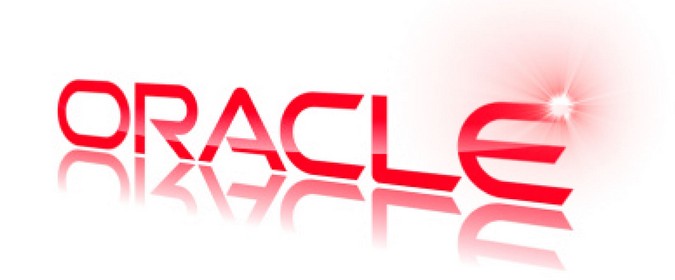 Comprehensive new release of cloud services, hardware, and software solutions enable retailers to enhance engagement with consumers online, in stores and via mobile
To help retailers deliver a consistent experience anywhere customers choose to shop, Oracle today introduced a comprehensive suite of cloud and on-premise solutions embedded with the industry-leading analytics that retailers worldwide can use to personalize offers, streamline operations, and increase sales and margins.
"Engaging and maintaining customer loyalty across channels requires exceptional insight and integration from planning to marketing to fulfillment, and with this release Oracle brings all the pieces together. For the first time, retailers can use Oracle Cloud services to pinpoint promotions customers want to see, forecast and meet demand for items with unique attributes and manage inventory in a singular, more effective manner across commerce, store and wholesale channels," said Jill Standish (Puleri), senior vice president and general manager, Oracle Retail.
Oracle's retail-specific solutions, combined with its broader product and service offering, are used by thousands of retailers worldwide to strengthen customer relationships, build brand loyalty and increase profits.  Now the company is introducing a major upgrade and expansion to its offering of cloud services and solutions.
With Oracle Retail Release 15, the company has embedded more of its leading business intelligence capabilities throughout retailers' most critical processes and extended greater access and mobility via the cloud.  The new release also upgrades and integrates Oracle Retail Xstore Point-of-Service and merchandising solutions to share insights between stores, merchandising, pricing and sales audit processes.
Retailers Gain Faster Value with Four New Oracle Cloud Services
In a move that expands cloud access to its best-in-class solutions, Oracle is adding four new retail-specific cloud services to the industry's most comprehensive SaaS, PaaS and IaaS offering.
Using Oracle Retail Sales and Productivity Cloud Service, retailers can gain real-time insights into comparative sales, salesperson productivity, merchandise productivity, store sales, and store traffic.
Retailers can use Oracle Retail Merchandise Financial Planning Cloud Service to facilitate collaborative planning across commerce, store and wholesale channels and to better align the day-to-day decisions that impact sales, inventory buys and promotions with topline business strategy.
New levels of business intelligence embedded in the Oracle Retail Demand Forecasting Cloud Service enable retailers to identify and fine tune product selection, pricing and promotions for items sharing similar attributes – such as patterns or images that are "hot" fashion trends in the apparel industry or specific flavors of yogurt for grocers.
Retailers can increase sales and improve customer service by using Oracle Retail Customer Segmentation Science Cloud Service to identify why customers buy certain items and tailor offerings to meet their needs.
Customers Enjoy a Better Store Experience When Retailers Deploy Oracle Retail Xstore Point-of-Service Solutions
Oracle is improving the experience that customers have every time they walk into a store, by rolling out a series of new enhancements to its Oracle Retail Xstore Point-of-Service solutions.  The latest release evolves the point-of-service user experience by delivering greater mobility, improving exception management and enabling better customer engagement.
The new Oracle Retail Xstore Point-of-Service Workstation solution combines hardware and software to help store associates speed transactions via mobile point-of-service or at checkout.
Native integration between Oracle Retail Xstore Point-of-Service and Oracle Retail Merchandising solutions enable retailers to streamline inventory, fulfillment and planning by ensuring that merchandising and store solutions share the same merchandise hierarchy, item attributes, tag and label information, inventory and transaction information, and price management information.  Oracle Retail Xstore Point-of-Service is also integrated with Oracle Retail Merchandising System, Oracle Retail Price Management and Oracle Retail Sales Audit.
Retailers Gain Mobility, Insight and Efficiency with New Oracle Solutions
Oracle is delivering new best-in-class retail analytics and optimization technology throughout Oracle Retail Release 15, providing retailers greater insight and efficiencies. New Oracle algorithms cut in half the time required to manually complete the exception-based processes that typify retailers' complex invoice matching process by automating up to 90 percent of invoice matches.
Across its entire offering, Oracle has made its solutions more mobile and designed its user interface to appeal to anyone already accustomed to common search and reporting tools as well as standard Internet browser applications.