Dell Services is a Named Leader on two Everest Group PEAK Matrix™ 2015 Assessments: IT Outsourcing in the Healthcare Provider Industry and IT Outsourcing in the Healthcare Payer Industry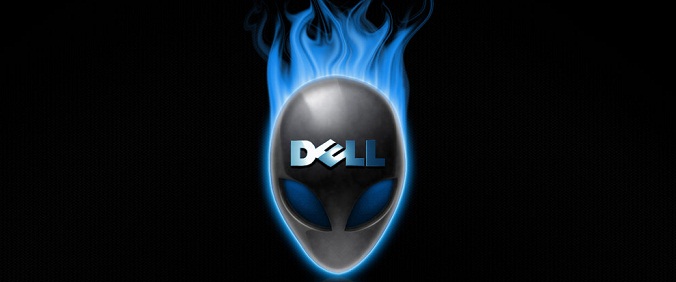 Dell's fourth consecutive year as a Leader in the Everest Group report "IT Outsourcing in the Healthcare Provider Industry – Service Provider Landscape with PEAK Matrix™ Assessment 2015"
Dell's third consecutive year as a Leader and second time as a Star Performer in the Everest Group report "IT Outsourcing in the Payer Industry – Service Provider Landscape with PEAK MatrixTMAssessment 2015"
Underlines Dell Services' continued leadership and commitment to providing innovative IT solutions for the healthcare industry and ensuring its customers are future-ready
Dell Services today announced that Everest Group has positioned Dell's Healthcare Services in the Leader quartile for two of its 2015 PEAK Matrix Assessments. This marks the fourth consecutive year for Dell as a Leader for IT outsourcing (ITO) in the healthcare provider industry and the third consecutive year as a leader for IT outsourcing in the payer industry. It was also the second time Dell Services was named a Star Performer in the payer industry report.
The results were published in the "IT Outsourcing in the Healthcare Provider Industry – Service Provider Landscape with PEAK Matrix™ Assessment 2015"[1] and the "IT Outsourcing in the Payer Industry – Service Provider Landscape with PEAK MatrixTM Assessment 2015"[2].
Dell Services maintained its leader position as a healthcare ITO provider based on its continued success signing large-size IT deals with health systems, hospitals, physician practices and diagnostic labs. Further strengthening its leadership position, the report also found that Dell Services is leading the market in terms of revenue and headcount for provider ITO.
Dell Services remained in the leader position in the payer IT industry because of its success with public and private health plans. Dell's partnerships and acquisitions in the healthcare industry continued to make Dell Services stand out, as well as Dell's proprietary solutions that cater to payer value chain areas such as policy administration, claims management and patient/care management. In addition, Dell Services was named a Star Performer because of its market success in 2014 in both private and public health plan space as well as having more than 15 percent revenue growth in the payer IT industry.
"Technology and innovation are vastly changing and improving the way healthcare professionals and organizations operate to service their clientele," says Sid Nair, vice president & global general manager, Healthcare & Life Sciences, Dell Services. "At Dell we have been on the forefront of developing and providing IT services for the healthcare industry for more than 20 years. Being named an Everest Group PEAK Matrix Leader in ITO provider and payer reports validates our ability to help our customers in the healthcare industry transform to stay ahead of the competition while providing the best care to their patients."
Dell has more than 20 years of experience in the healthcare industry and supports more than 400,000 physicians, 4,000 hospitals and 100 health insurance providers.
"Both the provider industry and payers face fundamental changes due to the increased consumerization of healthcare. At the same time, both groups need to keep up and comply with regulatory requirements and are looking at IT to help them navigate through these challenges," said Abhishek Singh, Practice Director, Everest Group. "Dell maintained its leadership position in both assessments due to its strong focus and capabilities in the healthcare vertical as well as its strong portfolio of proprietary solutions tailored to the specific needs of healthcare customers."
About Dell 
Dell Inc. listens to customers and delivers innovative technology and services that give them the power to do more. For more information, visit www.dell.com