Oracle Empowers Customers to Embrace Cloud Innovation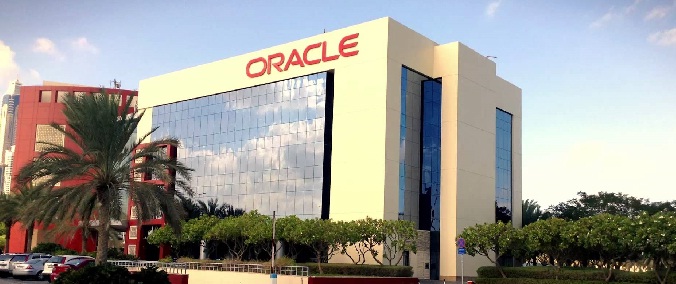 Free online learning platform helps customers gain more value from Oracle Cloud Applications with comprehensive learning paths and modules, live events and an introduction to guided learning
Oracle (NYSE: ORCL) unveiled a free digital learning platform designed to help customers quickly and easily take advantage of the continuous innovation within Oracle Cloud Applications. Developed by Oracle University, the new Oracle LaunchPad online learning platform provides comprehensive learning paths and task-focused modules with video tutorials and step-by-step instructions. Oracle is also offering SaaS customers free live 'Quick Start' learning events and a 'Starter Pack' for guided in-app overlays to further accelerate end-user adoption.
"Cloud technology changes rapidly and new features and capabilities are constantly being added to our cloud applications," said Damien Carey, senior vice president, Oracle University. "Oracle LaunchPad makes it easier for customers to take advantage of the continuous innovation within our suite of cloud applications. This is powered by the industry's most comprehensive learning platform and platinum-level support services that are offered at no additional cost."
In addition to its easy-to-navigate learning platform, Oracle is the only SaaS vendor that provides free live 'Quick Start' events and a 'Starter Pack' for guided, in-app learning to accelerate onboarding and cloud adoption.
"Oracle's success in cloud applications is closely linked to our customers' success so we're continually raising the bar for baseline support," said Catherine Blackmore, group vice president, Oracle North America Customer Success. "Oracle LaunchPad online learning resources are a key feature of our no-cost platinum-level SaaS support offering, which also includes 24/7 rapid support, proactive technical monitoring, success planning and adoption guidance. Oracle SaaS Support Services along with Oracle Soar, our innovative cloud migration offering, make it easy for customers to upgrade and thrive in the cloud."
Part of Oracle's new platinum-level SaaS Support Services, Oracle LaunchPad will include:
24/7 on-demand training: Oracle's on-demand digital learning platform enables customers to search and learn topics and tasks of their choosing, on their own schedule.
Essential training and best practice content: Oracle LaunchPad features the latest digital training on thousands of topics spanning the Oracle Cloud Application portfolio. There are currently around 2,000 topics on 70 cloud services.
Comprehensive learning paths for all positions: Tailored to the specific needs of administrators, implementers, and business users, learning paths guide users through their cloud learning experience by grouping training modules on specific skills and topics.
Searchable content: Powerful filtering capabilities help users find the training they need. Users can search and choose where to get started by filtering for role, skill level, cloud service, and functional area within a cloud service.
Personalized Dashboard: Users can edit their learning profile to better identify training topics that meet their specific needs.
Gamification and tutorials: Modules feature product images and embedded videos with demonstrations. As users complete modules, they can take quizzes, and earn points and badges that accumulate throughout the process.
In addition, Oracle offers two free introductory programs:
Guided learning Starter Pack: Oracle's unique guided learning experience enables end users to learn while completing real tasks.
Quick Start Live events: Quick Start live events enable customers to learn from Oracle experts and ask questions in a live forum.
The full suite of Oracle's free platinum-level SaaS Support Services are now available for North American customers using Oracle ERP Cloud, Oracle EPM Cloud, Oracle SCM Cloud, Oracle HCM Cloud and Oracle CX Cloud.
For additional information on Oracle SaaS Support Services, visit oracle.com
About Oracle
The Oracle Cloud offers complete SaaS application suites for ERP, HCM and CX, plus best-in-class database Platform as a Service (PaaS) and Infrastructure as a Service (IaaS) from data centers throughout the Americas, Europe and Asia. For more information about Oracle (NYSE:ORCL), please visit us at oracle.com.
Source: Oracle